MARCH 2021 - What's In The Box?
Pendennis Club
50ml brokers gin
25ml fresh lime juice
20ml apricot liqueur
2 dash peychaud's bitters
Shake Kocktail with ice and strain into a martini glass
Garnish with: Marschino Cherry

Can be found in this month's: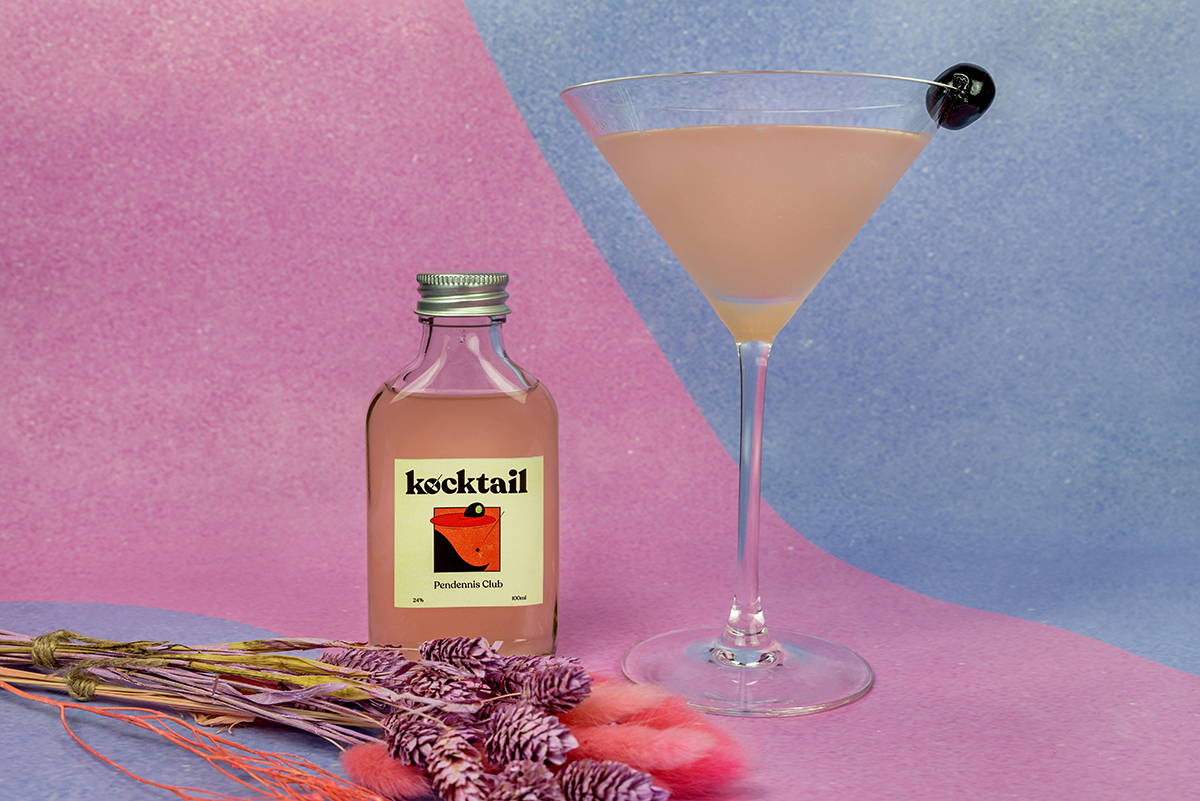 The Pendennis Club cocktail takes its name from the illustrious private members club of the same name in Louisville, Kentucky.
The club itself, which is often cited as the birthplace of the Old Fashioned cocktail, was named after the fictional character in William Makepeace Thackeray's grandly titled 'History of Pendennis: His Fortunes and Misfortunes, His Friends and His Greatest Enemy'.
Such is the club's dedication to a decent drink, they even emblazoned the main character's fictional crest on to bottles of the finest Kentucky Bourbon for members to purchase.
The Pendennis Club cocktail is a bright and elegant take on a gin sour which benefits from the lifting effects of the apricot liqueur and just a few dashes of the stunning Peychaud's Bitters, which imparts its light touch of magic into the finished article.
---
Orchard Mule
40ml wheatley vodka
25ml fresh lemon juice
30ml apple juice
10ml elderflower liqueur
15ml ginger honey syrup
Shake Kocktail with ice and strain into an ice filled rocks glass
Garnish with: Candied Ginger
Can be found in this month's: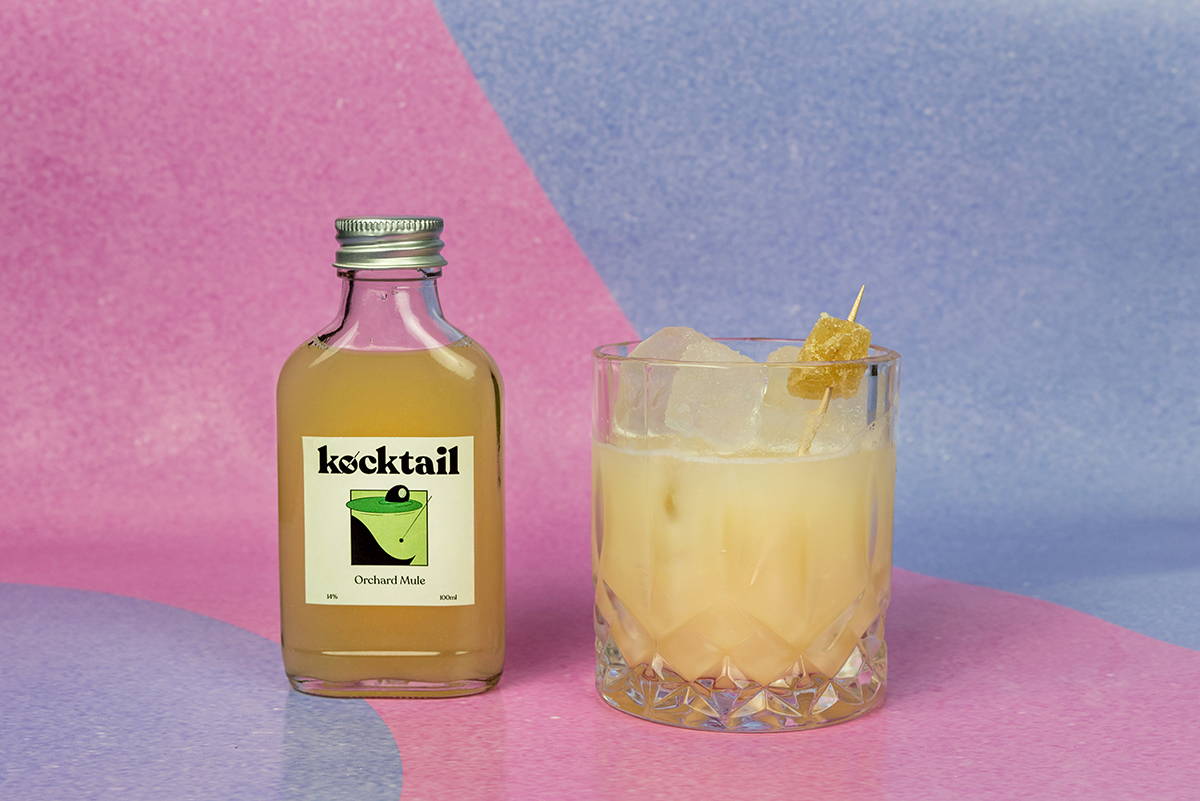 As that harsh and cold winter of discontent thankfully recedes into a past we may all wish to gloss over, our attentions turn to the promise of the new incoming season.
We're proud to present the Orchard Mule, an original drink from our Kocktail curator, Neil Donachie. Fore-fronting the delicately balanced notes of soft vanilla in the ten times distilled Wheatley Vodka alongside crisp apple juice, floral elderflower liqueur and our own home made ginger honey syrup.
The Orchard Mule is a hopeful glass of bright flavours, with just enough punch to kick a year of considerable low-points into the bushes.
---
Rome with a View
25ml caprano bianco vermouth
25ml campari
20ml fresh lemon juice
20ml sugar syrup
Shake Kocktail with ice and strain into an ice filled highball glass and then top with soda.
Garnish: Dehydrated Orange
Can be found in this month's: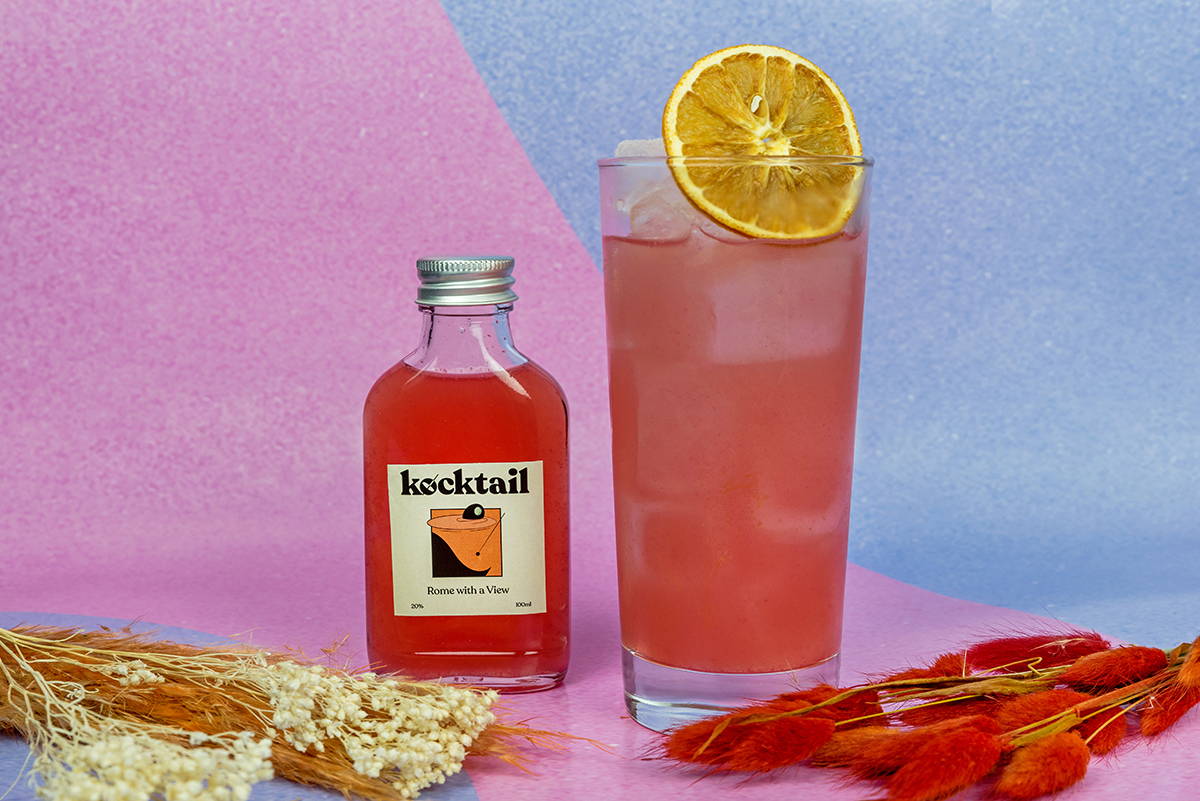 Find a sunny spot, fill a tall glass with ice, add your Rome With A View, top with soda and garnish with the orange provided. Now that the hard part is done, we must insist that you kick back and live 'la dolce vita' with this alluringly effervescent, bitter-sweet gem.
The Rome With A View is a hybrid of the Tom Collins and the Americano (the lighter cousin of the Negroni) which was favoured by American tourists who decamped to Italy during prohibition in search of a refreshing but slightly sweeter drink.
Unfortunately, we can't actually spend the afternoon reclining on the terraces of the eternal city just yet but with a gentle breeze and tall drink in hand, we can but dream.
---
Pineapple Punch
40ml white rum
25ml fresh lime juice
15ml dry sherry
10ml pineapple syrup
10ml velvet falernum
Shake Kocktail with ice and strain into an ice filled rocks glass.
Garnish: Dehydrated Citrus
Can be found in this month's: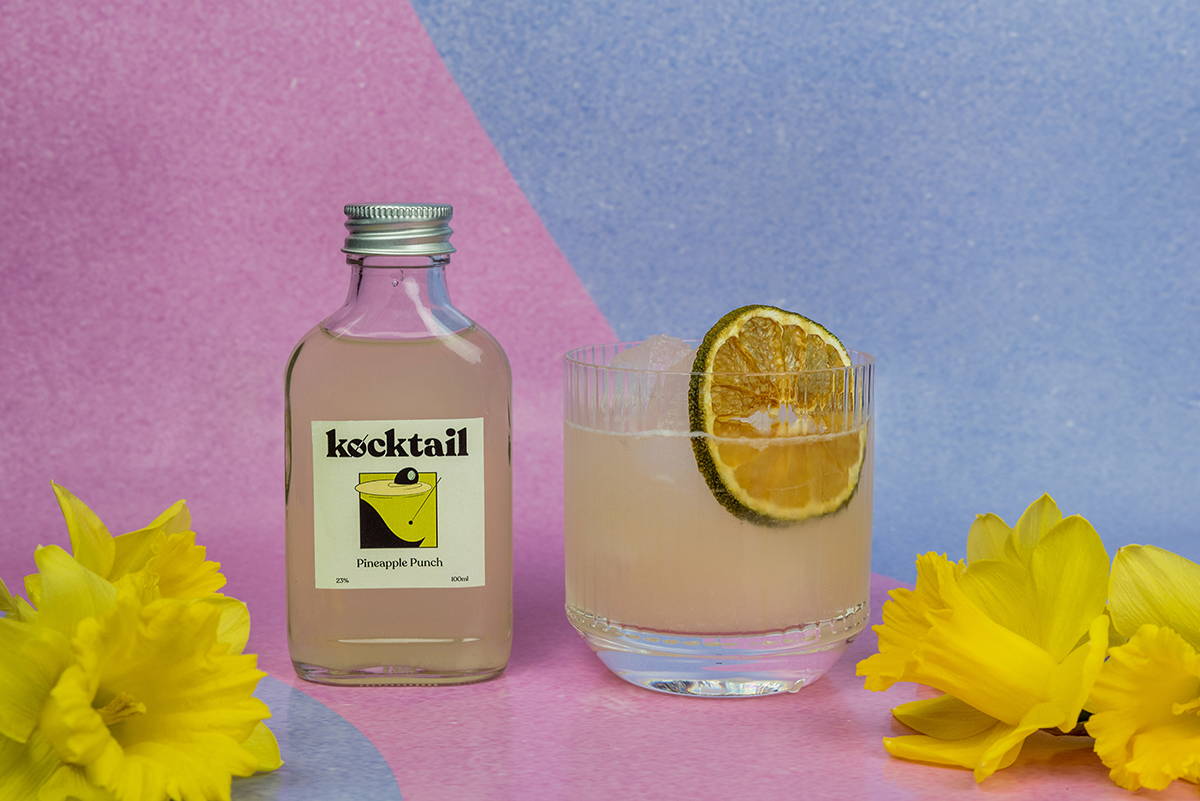 In this original drink from Kocktail HQ, the light and slightly sweet white rum is complemented by fresh lime juice and pineapple syrup, which are in turn enriched by a glug of dry sherry and a small measure of the excitingly named Velvet Falernum.
Velvet Falernum, which to this day features two gold medals on its bottle, (one of which was won, most peculiarly, at a barbadian argricultural show in 1923) comes from the mixing of a plethora of botanicals including lime peel, almonds and cloves.
Our punch takes the same principle of adding a slew of bright and interesting ingredients into the punch bowl - as sometimes more is just, MORE!
---
The Commission
40ml buffalo trace bourbon
20ml irish whiskey
10ml borghetti coffee liqueur
10ml lazzaroni amaretto
3 dash orange bitters
Pour Kocktal into an ice filled rocks glass.
Snack: Biscoff Biscuit
Can be found in this month's: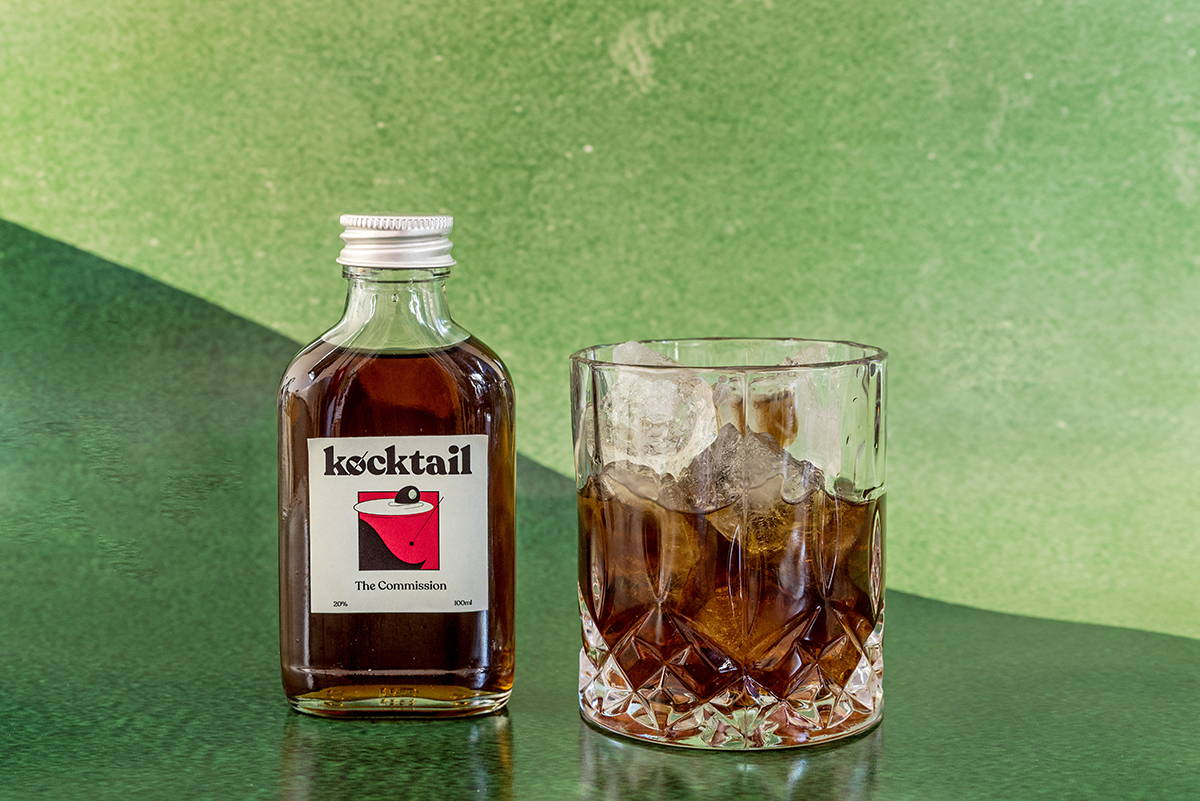 Back in 1931 Charles "Lucky" Luciano took control of the American Mafia and formed The Commission, a new governing committee headed up by all five bosses of New York City's Mafia families.
In this Kocktail original drink, we've merged two modern classic cocktails to create a new authority.
The Commission takes influence from The Revolver's coffee old fashioned recipe and the Irish whiskey and amaretto from The Godfather cocktail.
Think of it as a coffee based straightener, which could have been enjoyed at one of NYC's finest Italian espresso bars as the ideal thing to help you relax after a long day "at work". Sip slowly and enjoy with your biscoff.
---
Bankers Punch
25ml irish whiskey
25ml dark rum
25ml fresh lime juice
15ml raspberry syrup
15ml ruby port
1 dash angostura bitters
Shake Kocktail with ice and strain into an ice filled glass.
Garnish: Freshly grated nutmeg
Can be found in this month's: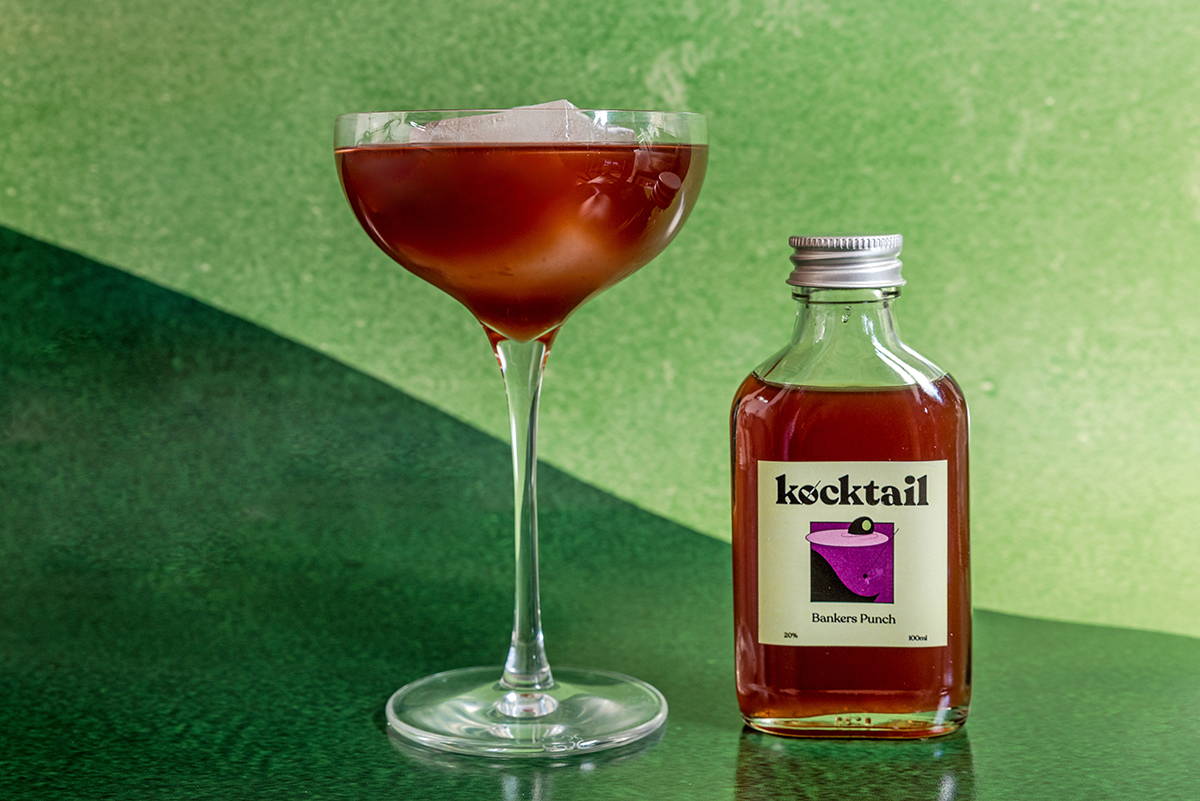 The Banker's Punch was created by Jack McGarry, co-founder of New York City's Dead Rabbit bar and a winner of the prestigious International Bartender of the Year award back in 2013.
The Dead Rabbit is still considered to be one of the world's finest bars and can be found on Water Street on the very southern tip of Manhattan Island, just south of the city's financial district. Making the name the 'Bankers Punch' something of a double entendre.
The Dead Rabbit serves this raspberry infused take on a whiskey sour with one large ice cube in a coupe glass and with a grating of fresh nutmeg. If you don't have a mould for large ice, we'd recommend simply serving it in an ice filled rock glass instead.
---
Cloak and Dagger
25ml gold rum
25ml dark rum
25ml lime
15ml sugar syrup
Shake Kocktail with ice and strain into an ice filled martini glass
Garnish: Dehydrated lime wheel.
Can be found in this month's: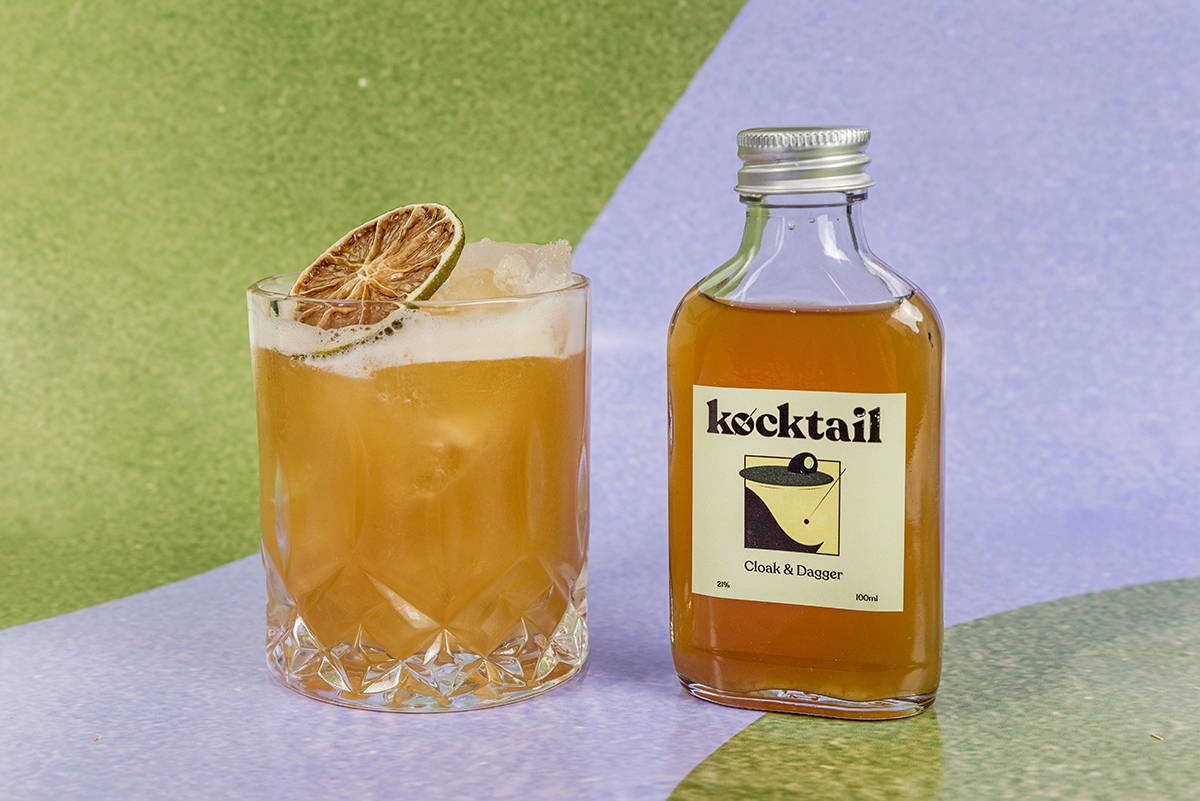 The Cloak and Dagger's history is pretty much a total mystery to us. We've spent hours trying to find the story behind what is essentially an extremely delicious Daiquiri with the addition of the depth of dark rum.
Just about the only thing we do know about the drink is that it was featured in Ted Saucier's 1951 illustrated cocktail book 'Bottoms Up'.
Saucier was described as "a portly, moustachioed suave man who for more than 20 years handled the public relations of the Waldorf-Astoria hotel. During that time he became the confidante of kings, queens, saxophone players and cowboy movie stars…"
The columnist Alice Hughes also tells that Saucier gave her "a false beard to wear when we peeked into the Men's Bar where dames are no allowed".
A cocktail expert and perhaps something of a mischievous progressive. We'll drink to that.
---
Creole Cocktail
50ml buffalo trace bourbon
10ml benedictine
15ml caprano rosso vermouth
10ml amer picon
2 dash angostura
Pour Kocktail into a chilled martini glass.
Garnish: Maraschino Cherry
Can be found in this month's: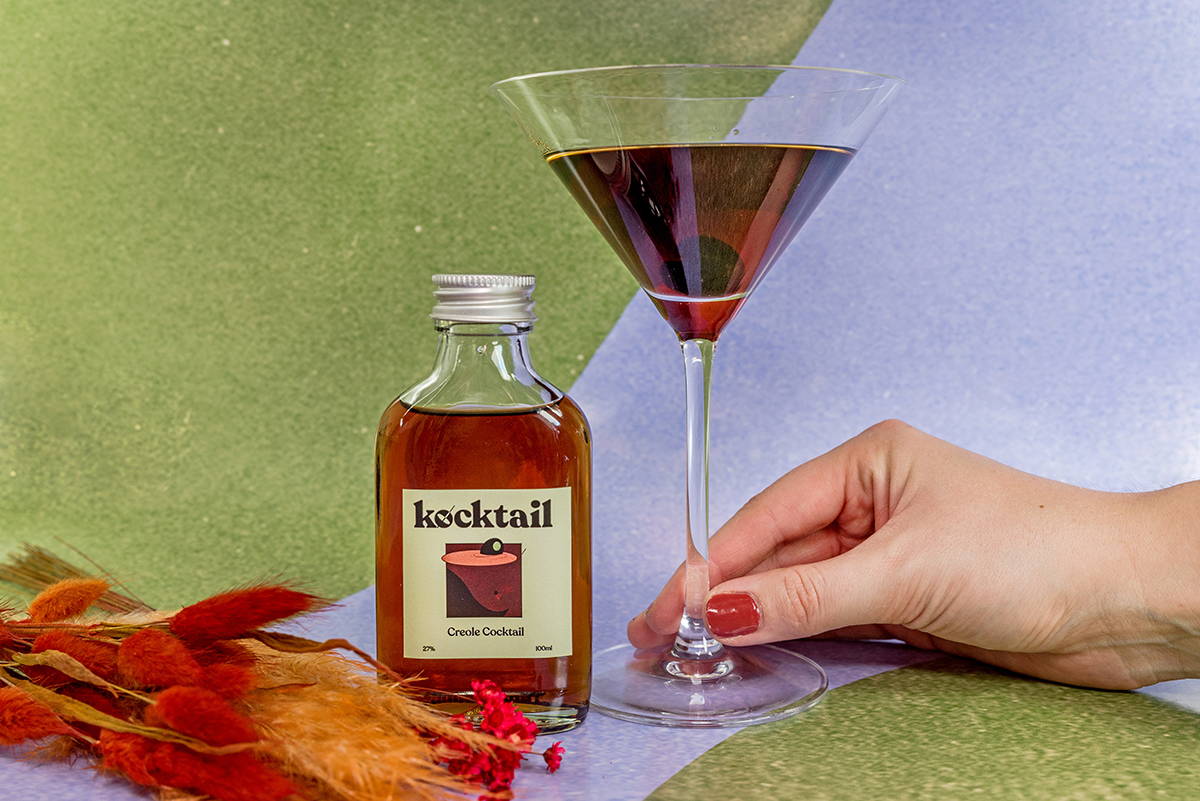 The Creole Cocktail almost certainly hails from New Orleans but its exact recipe is subject to fierce debate. The drink debuted as early as 1913 when it was mentioned in the golden-age cocktail tome 'Straub's Mixed Drinks'.
Our opinion is that the combination of the rich and sweet benedictine and the rosso vermouth shine brightest when accompanied by the dry bitter-sweetness of the hard to find French aperitif Amer Picon.
The variation we're presenting was first featured in the 1930 Savoy Cocktail Book and is, we believe, the perfect version of this boozy southern classic.