Our Top Cocktails To Drink At Home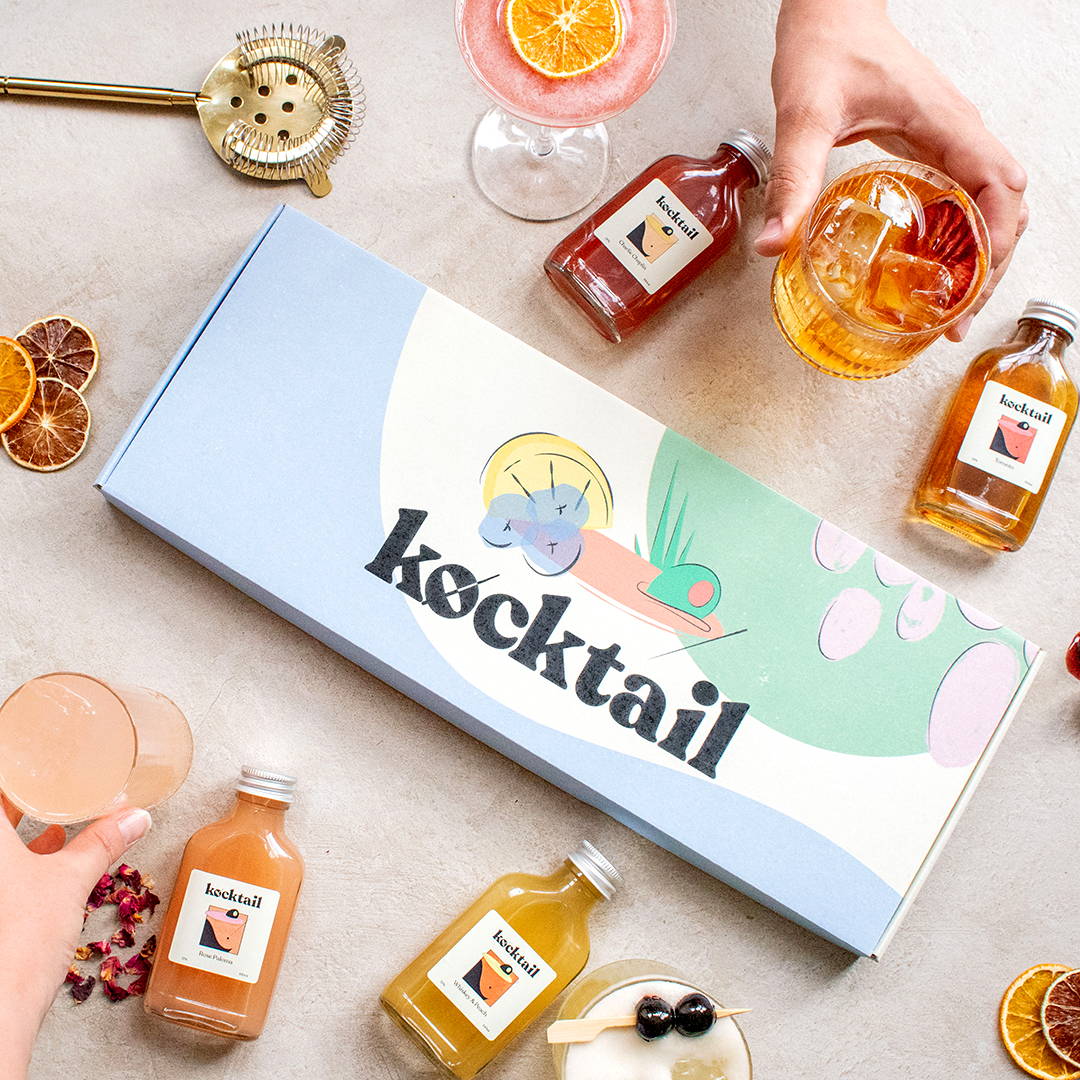 The top cocktails to drink at home, chosen for you by our International Award-Winning mixologist!
After visiting plenty of the world's greatest cocktail bars over the last decade, we knew we wanted to offer that same experience of beautifully crafted, world-class cocktails in our own homes and with the minimum of fuss.
So we teamed up with our great friend and international award winning barman Neil Donachie - as pretty much all of the best cocktails we've ever had the pleasure to drink, were mixed by his magic hands!
Neil has put this list together of the Top Cocktails To Drink At Home, so you can discover a few new favourites...
---
Espresso Martini 
Shake with ice and strain into a martini glass.
Garnish: three coffee beans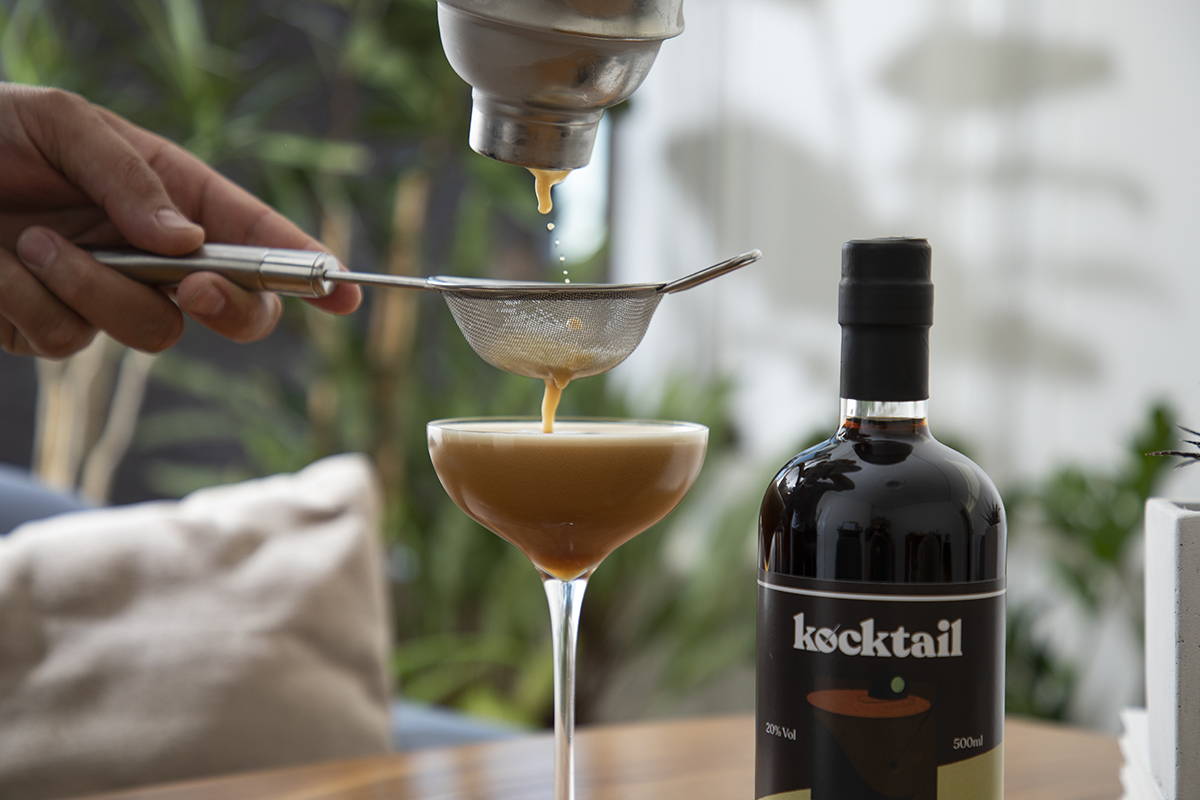 The Espresso Martini is arguably one of the most famous cocktails in the world. You will have heard of it, you will most likely have indulged in one or two but we like to think it is worthy of inclusion in our roster of fine drinks, as when made with care, love and a little panache, it's a simple but beautiful drink full of body, charm and a good amount of caffeine!
The cocktail was invented by the maestro Dick Bradsell back in the 1980s when a "world famous model" placed herself at his bar and requested a drink to "wake me up and f*** me up".
Fortunately, Bradsell had a coffee machine next to his bar station. He grabbed a shot espresso, two types of coffee liqueur, sugar syrup and of course, some vodka and the Espresso Martini was born, under the guise of its original name, the Vodka Espresso!
Want to try it the Kocktail way? We have an Espresso Martini ready mixed available here
---
Cherry Cola Old Fashioned
25ml Cola Syrup

10ml Cherry Heering

Dash of Angostura Bitters

Dash of Vanilla Bitters
 
Stir with ice and serve in an ice filled rocks glass
Garnish: Lemon Wheel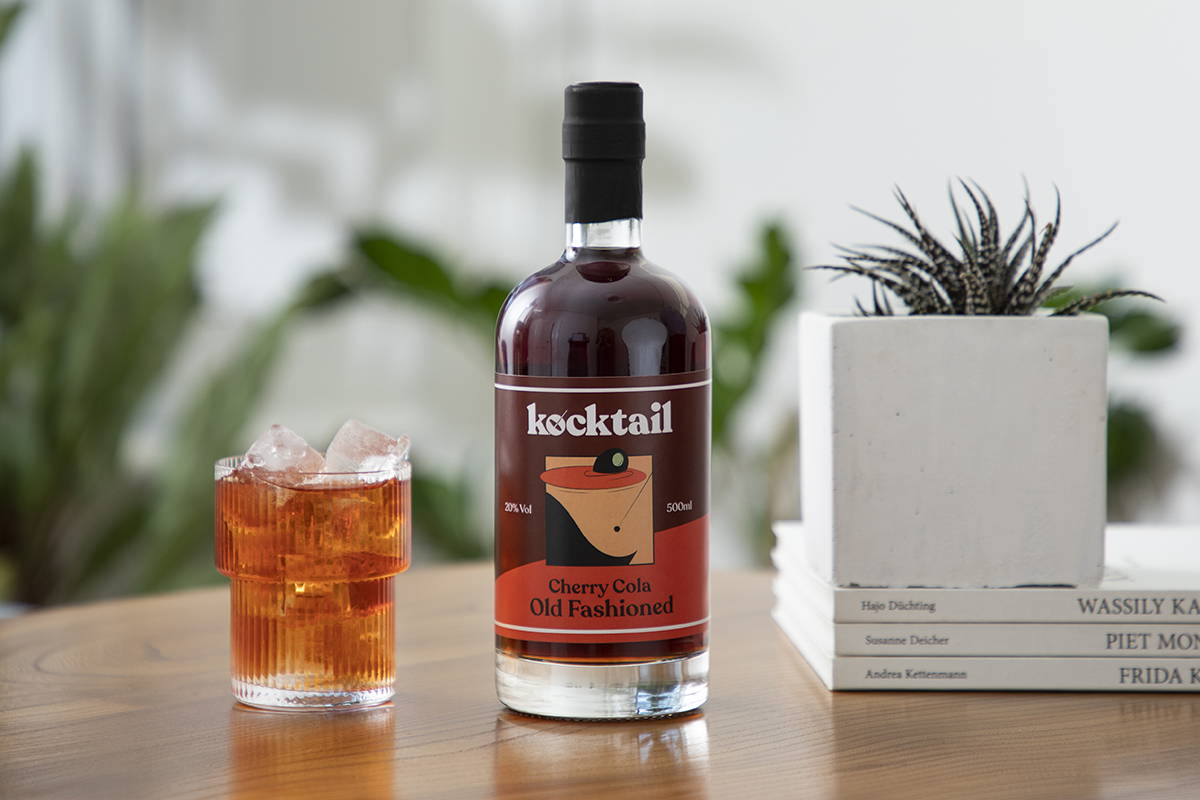 Our Cola Cube Old Fashioned is made with bourbon from the most awarded distillery on the planet. The Buffalo Trace Distillery was founded at the confluence of an ancient track forged by the mighty buffalo making their way across the American wilderness and the clean, crisp and pure waters of the Kentucky River.

With over 200 years of heritage in making rich and complex barrel aged whiskey with notes of vanilla, toffee and candied fruit, we thought it was just the product to star in our delicious Cherry Cola Cube take on the classic Old Fashioned.

"And it tastes just like cherry cola, C-O-L-A, cola!" - Ray Davies of The Kinks.
If you're an old fashioned lover, then we definitely recommend this remarkably well balanced twist on the classic, you can even find it pre-mixed by us here
---
Rhubarb & Cucumber Spritz
50ml rose wine
20ml rhubarb liqueur
5ml cucumber syrup
3 dash grapefruit bitters
Pour into an ice filled spritz glass and top with soda
Garnish: Lemon wheel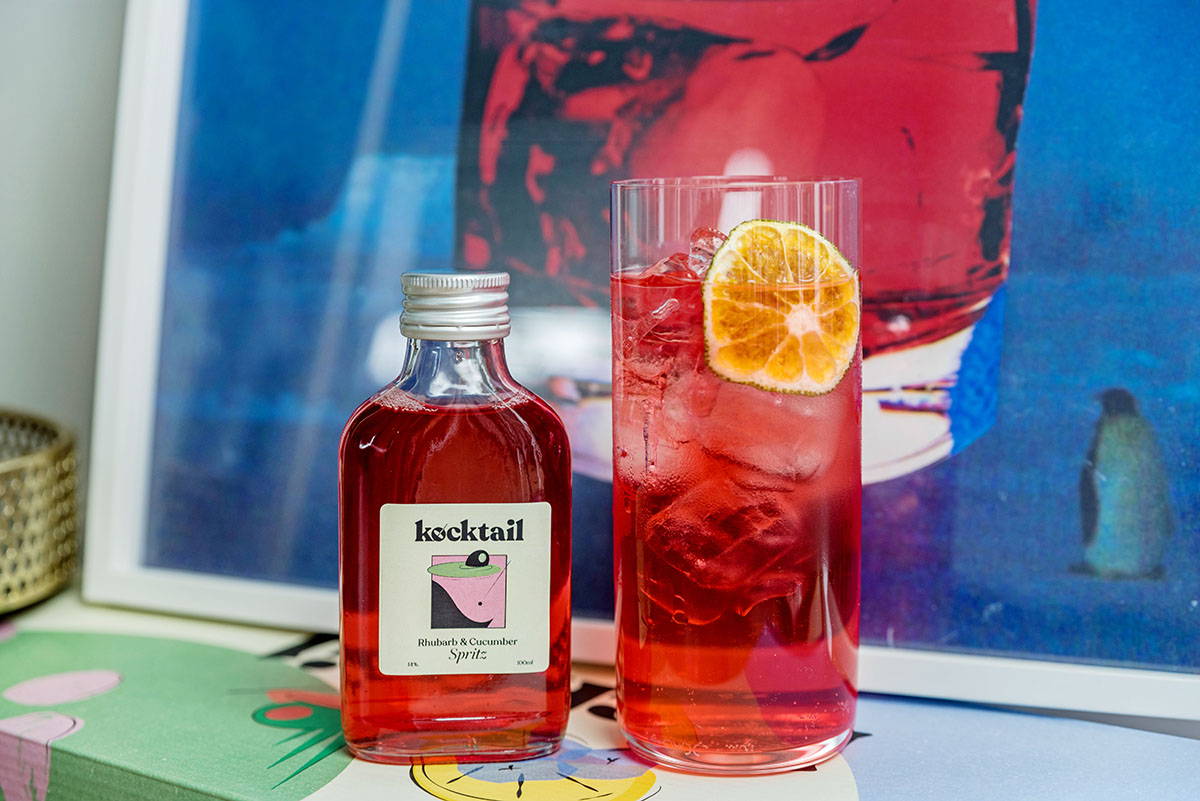 This original recipe came to our Kocktail Curator Neil, when during a regular trip to our local greengrocers his gaze was drawn by the alluring pink of winter rhubarb.
Famously grown in the Yorkshire "Rhubarb Triangle", the stems are cultivated out of season in warm and dark growing tunnels from December to March. The rhubarb is coaxed out of its winter hibernation and grows long and straight in search of the sunlight of which it is deprived. The Rhubarb is even picked under candlelight to encourage the desired growth and prevent photosynthesis.  
With the delights of tart 'forced' Rhubarb in mind, Neil sprang to work creating this delightful spritz, with a gentle profile added by the cucumber syrup and an extra zing of complex grapefruit bitters rounding out the flavour profile.
We have matched this and 3 other amazing spritz cocktails for the perfect Spritz Collection, see more here
---
What our customers say...
---



---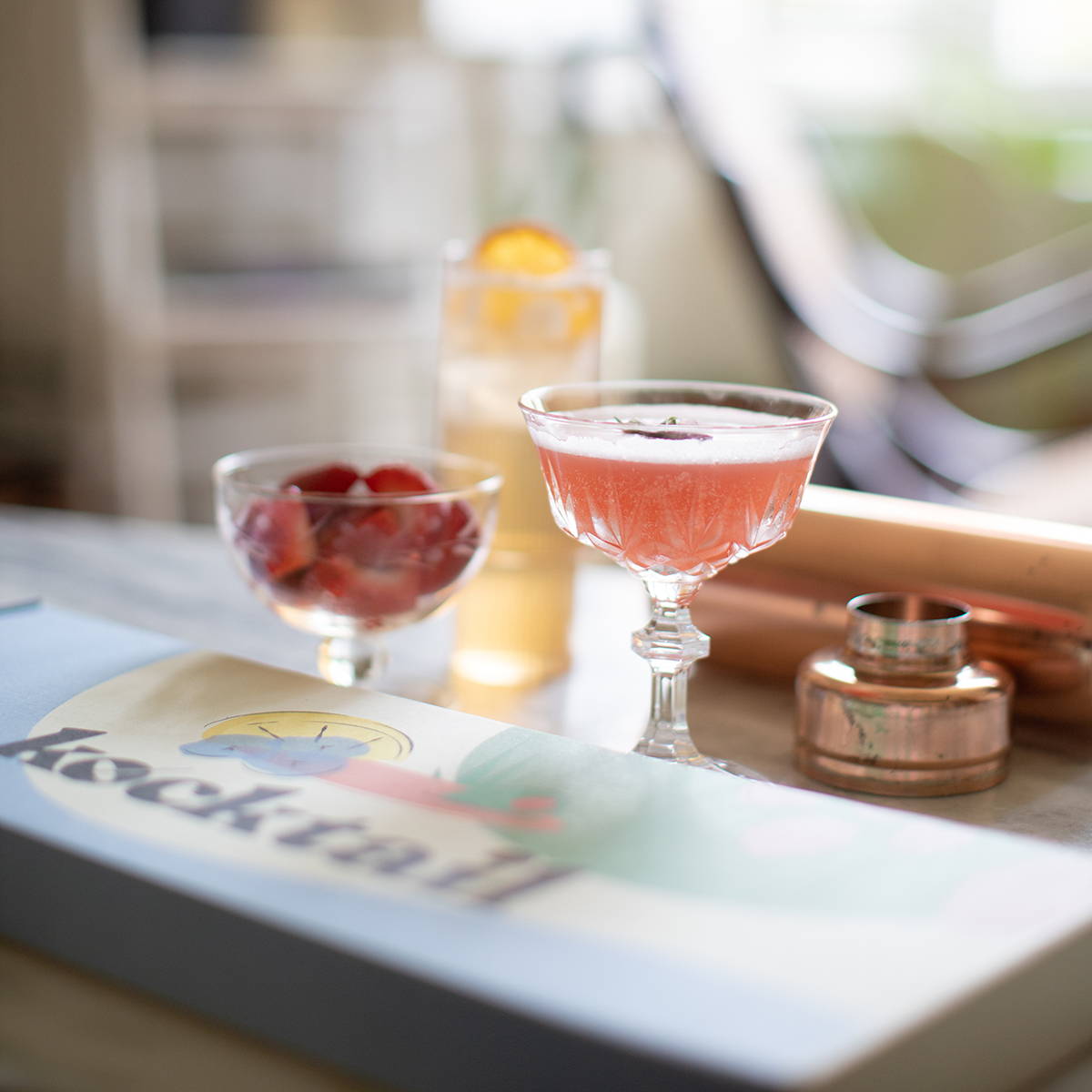 All of our cocktails are expertly mixed by our professional bartenders using only the finest ingredients from world-class producers and we pride ourselves on using beautiful local ingredients wherever we can.
Your Kocktail box will include a pack of stunning garnishes to help you make your drink look truly delectable and we'll add some information on all of our drinks, as knowledge is power...
Join our cocktail subscription club to savour four world-class, hand crafted, bottled cocktails from the comfort of your home each month.