Available for next day UK delivery, order before 1pm Mon-Fri
Just add ice and soda - for the perfect spritz
Delivered through your letterbox - with free shipping over £29
Four different styles - perfect for celebrating with friends
A spritz is a refreshing and effervescent wine based cocktail. Usually created by adding soda water to a base of wine and other flavourings, these light and summery cocktails are perfect for warm sunny days on the Italian coast.
The classic aperitivo, the Aperol Spritz, has become a summer go to with the vivid orange cocktail being seen in bars across the world. We have reimagined the genre with 4 original and delicious takes on the spritz, designed to be enjoyed with friends while dreaming of the Adriatic.
Spritz's have been quaffed with delight for at least the last 200 years. It's believed that the style originated when soldiers from the House of Hapsburg were posted in the Venice region and requested that the barkeeps add a splash of still water to their sparkling wine, as the Italian wine was too potent for the Hapsburg forces.
We ship all our drinks via Royal Mail, so that your box can be put through your letter box and you never miss a delivery.
We offer two options, our standard rate which is free, and uses a Royal Mail 48 service, and a next day service (£3.95) which is shipped with Royal Mail 24.
Our shipping cut off is 1pm Mon-Fri, so all orders made after 1pm will be shipped the next day. If you order after 1pm on a Friday your order will be despatched the following Monday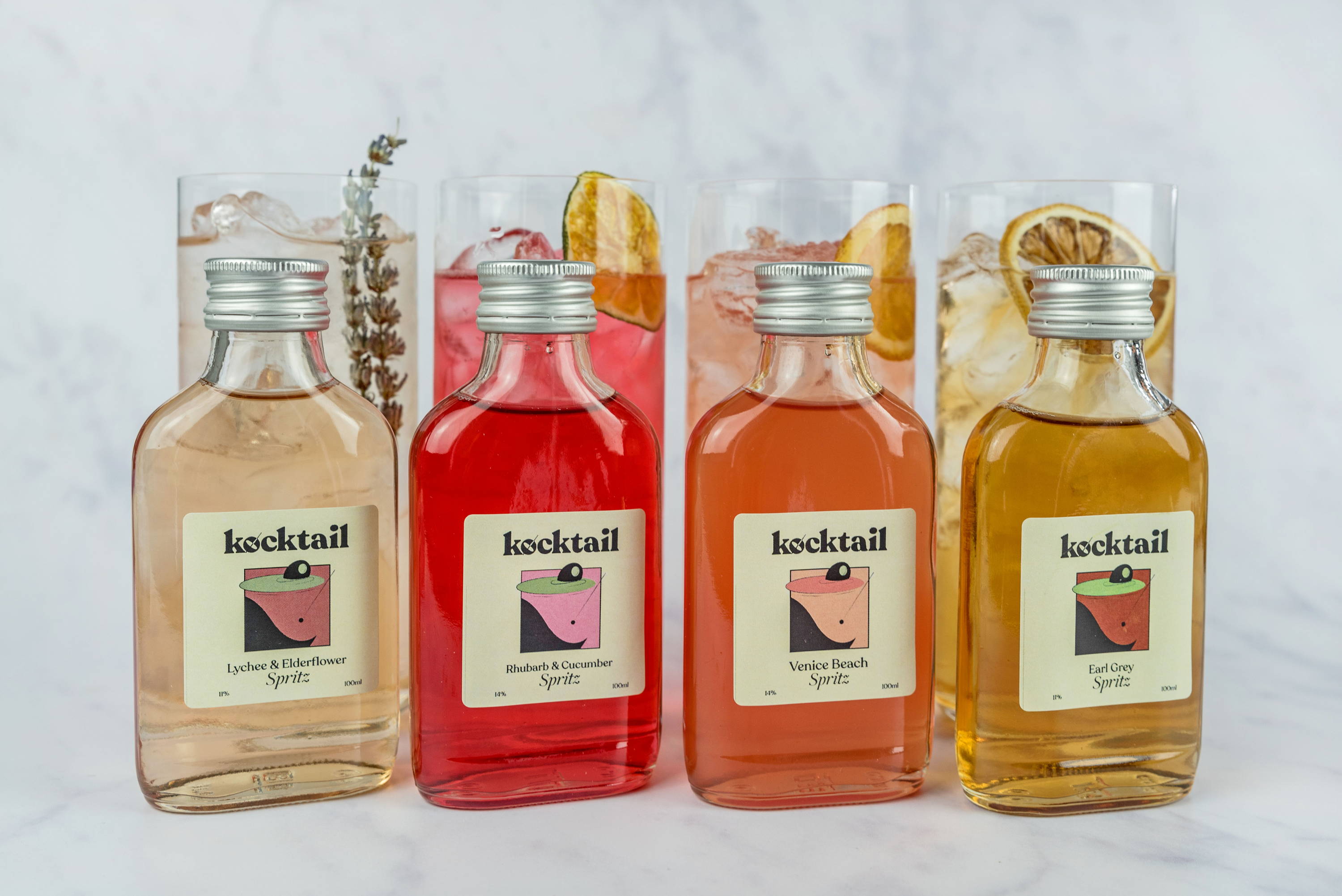 ---

"...fresh bottled cocktails which are as good as you'll taste in a bar... Their ingredients are fresh and the result is lively, punchy and sweet-tasting drinks that are genuinely lip-smackingly good."

Featured in "10 Of The Best Pre-Mixed Cocktails, That You Can Order To Your Door "

Featured in "The Best Subscription Boxes" "Carefully curated bundles... delivered to your door."
---