SEPTEMBER 2021 - What's In The Box?
---
White Lady 
45ml Hepple Gin

30ml Cointreau

15ml fresh lemon juice
Shake with ice and strain into a coupe glass.
Garnish: Rose Bud  
Can be found in this month's: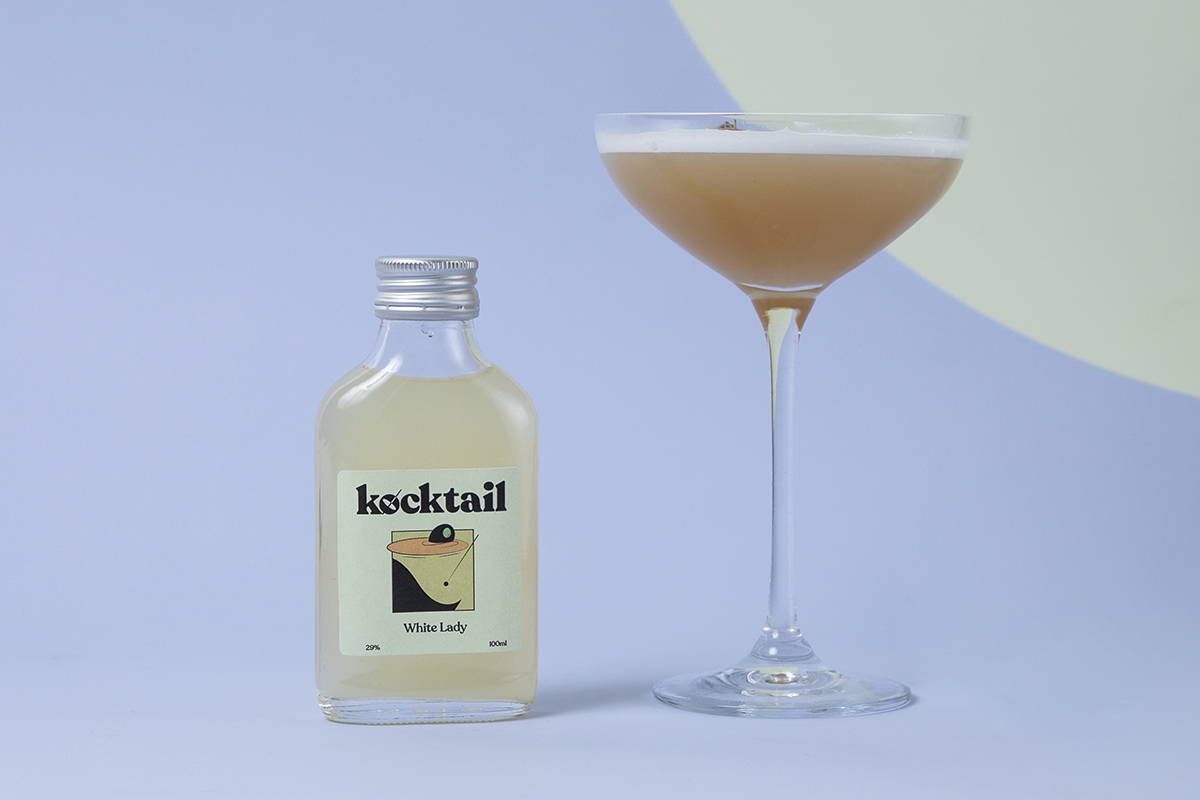 This simple and elegant cocktail of Hepple gin, Cointreau and fresh lemon juice has been delighting discerning drinkers since the first quarter of the 20th Century.
Most likely created by the legendary Harry MacElhone, who originally hailed from the Scottish city of Jute, Jam and Journalism - Dundee. MacElhone created the drink during his tenure at London's Ciro's Club in 1919, before perfecting the recipe at his own, now iconic, Harry's New York Bar, in Paris around ten years later.
However, the version we present was first codified by another famous Harry, the great Harry Craddock of the Savoy Hotel's American Bar.  
It's said that Craddock named the light coloured drink with the platinum blonde, Jazz age superstar, Zelda Fitzgerald in mind, as she was known to frequent his bar with her hugely talented but famously cantankerous husband, the famed American author and barfly, F. Scott Fitzgerald.
---
Peach and Honey Spritz
45ml Lillet Blanc tonic wine

10ml Campari

10ml Briottet peach liqueur

10ml peach syrup

15ml honey syrup

10ml Ketel one citron vodka
Pour into a spritz glass over ice and top with soda
Garnish: Lemon
Can be found in this month's:
Our Peach & Honey Spritz is lovingly subtitled "The Last of the Summer Wine" as it's our last wine based, spritz cocktail of the summer - and what a spritz it is!
Our Kocktail curator Mr Neil Donachie created this original drink to round off the summer months in style. The cocktail features a base of the stunning Lillet Blanc, the bittersweet edge of Campari and a fruity kick from both peach liqueur and syrup, along with the floral, syrupy viscosity of the finest honey of the summer.
We wish you some warm, late summer sun to enjoy this one in…
---
Scorpion Kick 
45ml mint infused white rum

25ml fresh lime juice

15ml crème de cacao liqueur

10ml sugar syrup
Shake and double strain into a coupe.
Garnish: Lime wheel
Can be found in this month's: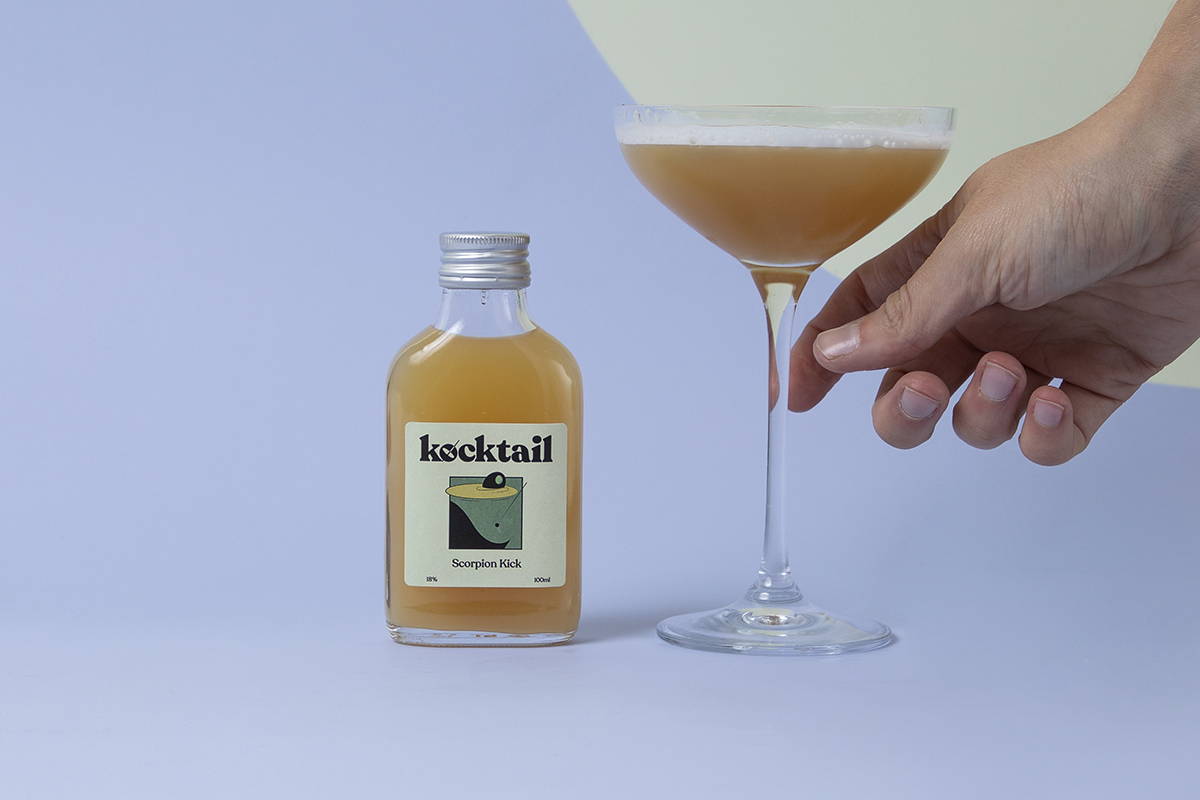 Bedford-Stuyvesant or Bed-Stuy as it's known locally, is a beautiful neighbourhood in Brooklyn. Spike Lee's breath-taking movie 'Do The Right Thing' was set almost exclusively on one street in the district and the area can claim the likes of Jay Z, The Notorious B.I.G. and Mos Def as their own.
Bed-Stuy is also renowned for its architecture, with over 8800 Victorian buildings still standing, the highest concentration of any area in the states.
Unsurprisingly the neighbourhood is now famed for its bars, restaurants and art scene…
Roll up Dan Greenbaum, one of the city's finest bartenders. Dan created the Scorpion Kick (a take on the Daiquiri) at his famed Diamond Reef bar - a neighbourhood staple until rent hikes sadly forced them to close in April 2021.
---
Pineapple Tommy 
40ml Pueblo Viejo blanco tequila

25ml fresh lime juice

20ml pineapple infused agave syrup
Shake with ice and strain into an ice filled rocks glass
Garnish: Citrus wheel 
Can be found in this month's: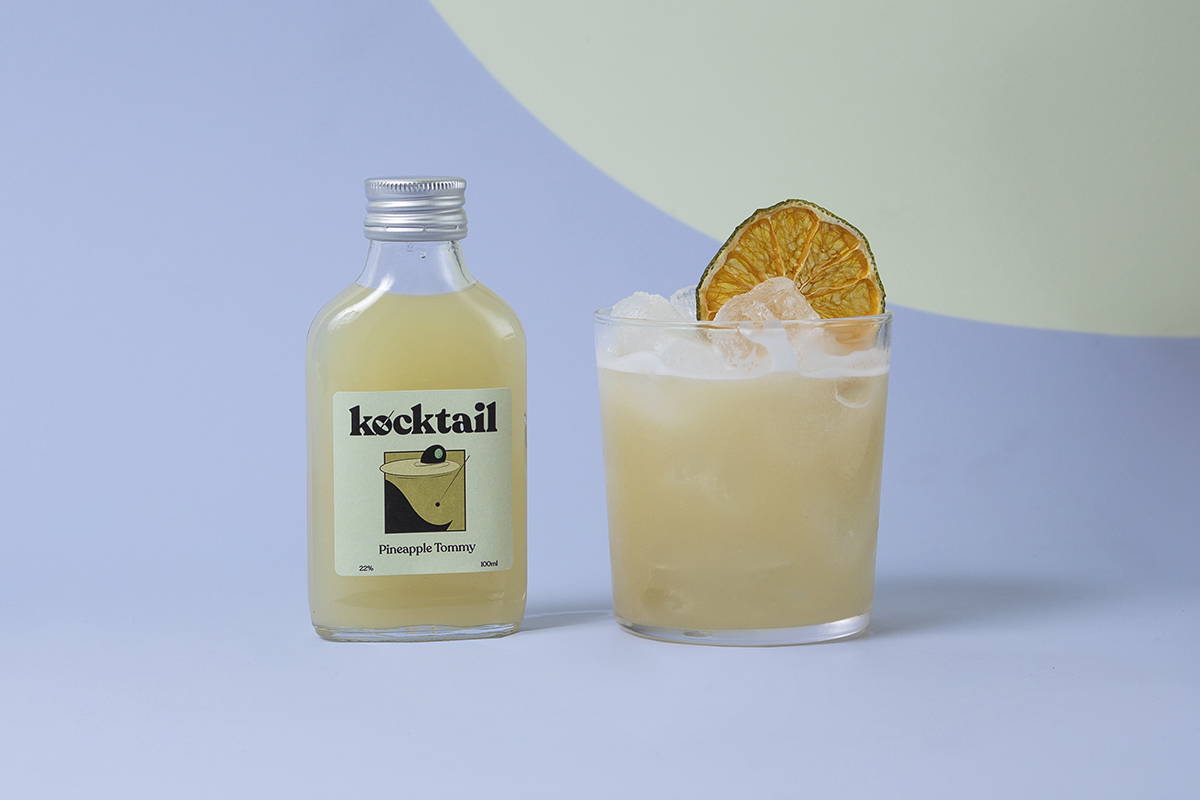 Invented in the late 1980s by Julio Bermejo, the son of the original owners of San Fransisco's famed Tommy's Bar and Restaurant - the Tommy's Margarita takes the usual trifecta of tequila, lime juice and triple sec and removes the last ingredient in favour of a splash of rich and sweet agave syrup.
CNN referred to Tommy's as "ground zero of the tequila revolution" and with over 300 varieties of 100% agave tequila in stock at any one time, we think Tommy's certainly lives up to its accolades.
Our twist on the classic is just a minor tweak. We have simply infused the agave syrup with pineapple - creating a depth of flavour and intrigue that befits this modern classic.
---
Banoffee Old Fashioned 
40ml Alnwick Dark rum

20ml Alnwick Spiced rum

15ml banana liqueur

7.5ml honey syrup

1 dash Angostura bitters

1 dash chocolate bitters
Pour into a rocks glass over ice
Garnish: Banana Chips
Can be found in this month's: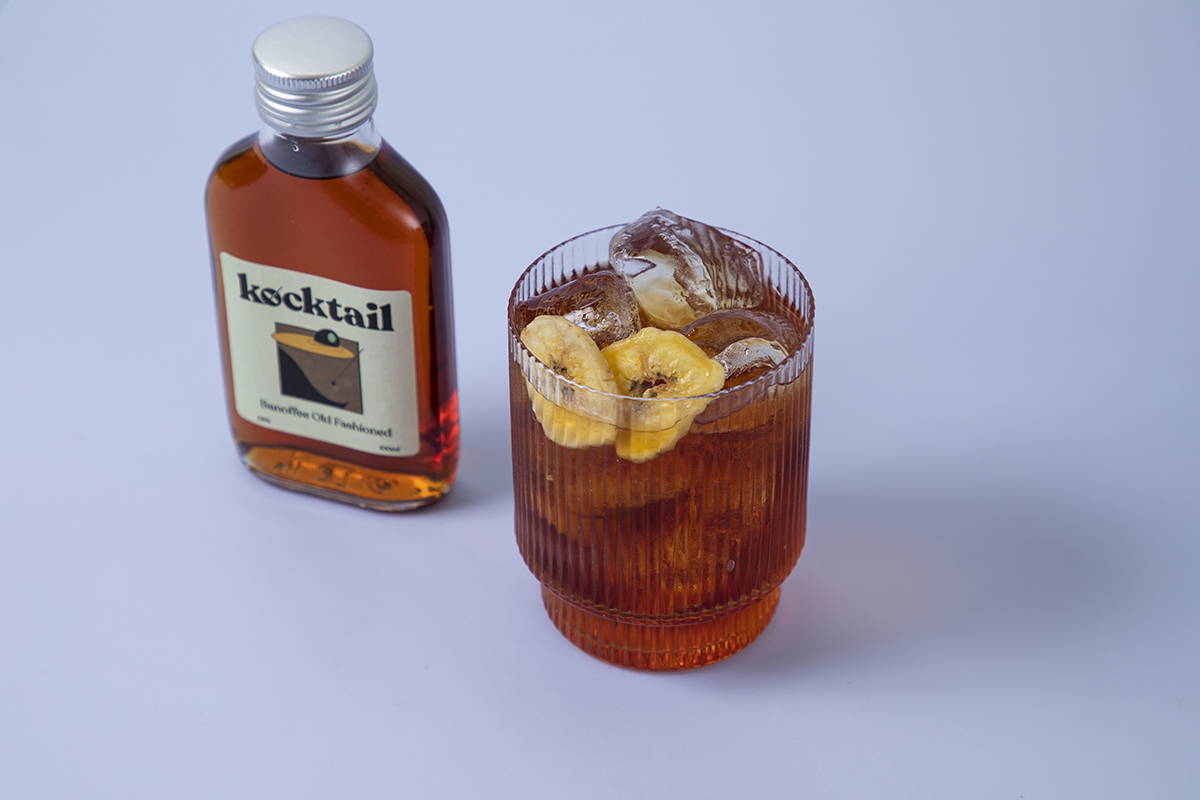 The Kocktail Banoffee Old Fashioned was created by our cocktail curator Neil Donachie as the perfect after dinner drink - with it's rich, decadent mix of dark and spiced rum, fragrant banana liqueur and two types of bitters, it certainly lives up to its name, whilst remaining delightfully balanced.
The cocktail highlights Alnwick Rum, a wonderful local spirit company based in the beautiful Northumbrian market town of Alnwick. Their rum first appeared on the market way back in 1914 and the company are proud to still have a marvellous relationship with the very same Jamaican distillers their predecessors did.
---
Apricot Rush 
15ml Seignette cognac

20ml fresh lemon juice

10ml honey syrup

10ml apricot liqueur
Shake and strain into an ice filled rocks glass
Garnish: Lemon Wheel
Can be found in this month's: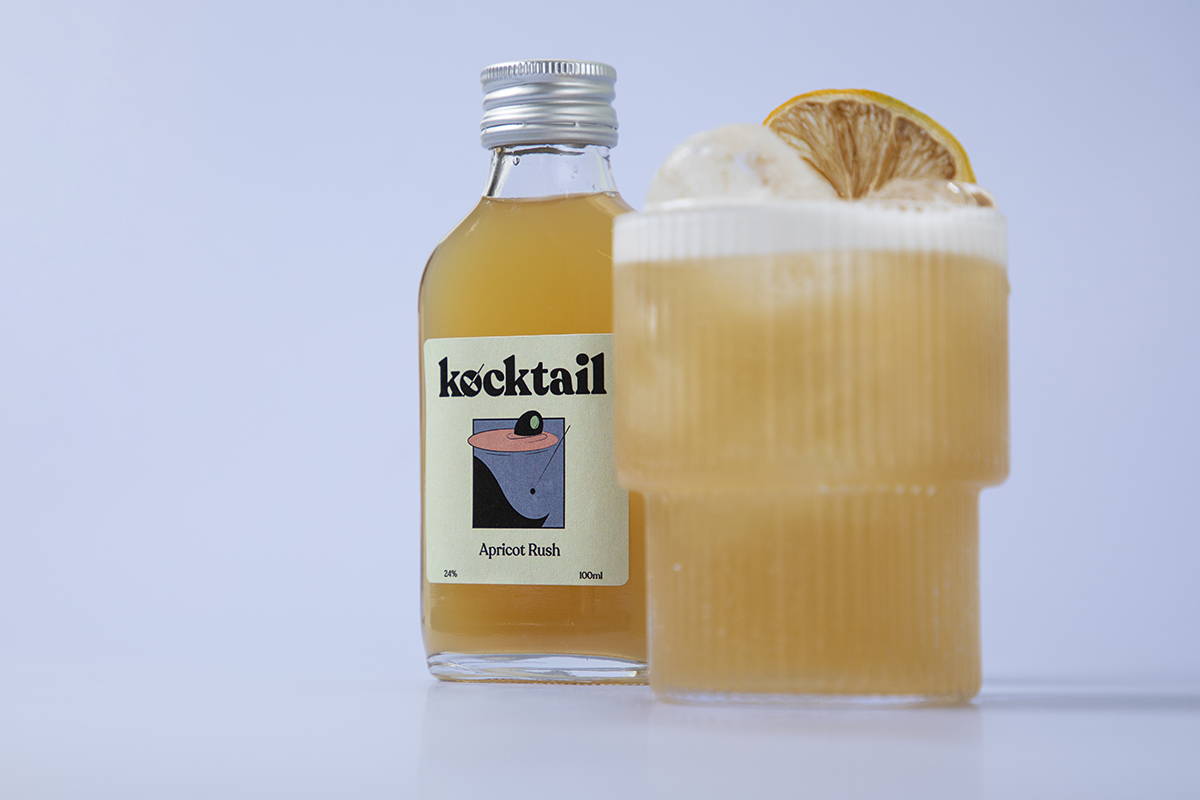 New York's iconic Milk and Honey bar looms large in cocktail history and their Gold Rush cocktail is certainly one of the drinks most associated with the famed Lower East Side location.
Here we present our apricot spin on the Gold Rush, aptly titled, the Apricot Rush. We've split the base spirit and added cognac to the traditional base of bourbon. This adds an extra dimension to the drink and sits beautifully alongside the apricot liqueur we've added to the mix.
New York City is truly the land of milk and honey when it comes to cocktails and we're proud to offer this fine twist on the whiskey sour for you to enjoy at your pleasure.
---
Harvard 
50ml Seignette cognac

25ml Carpano rosso vermouth

2 dashes of Angostura bitters.
Pour into a martini glass
Garnish: Maraschino cherry
Can be found in this month's: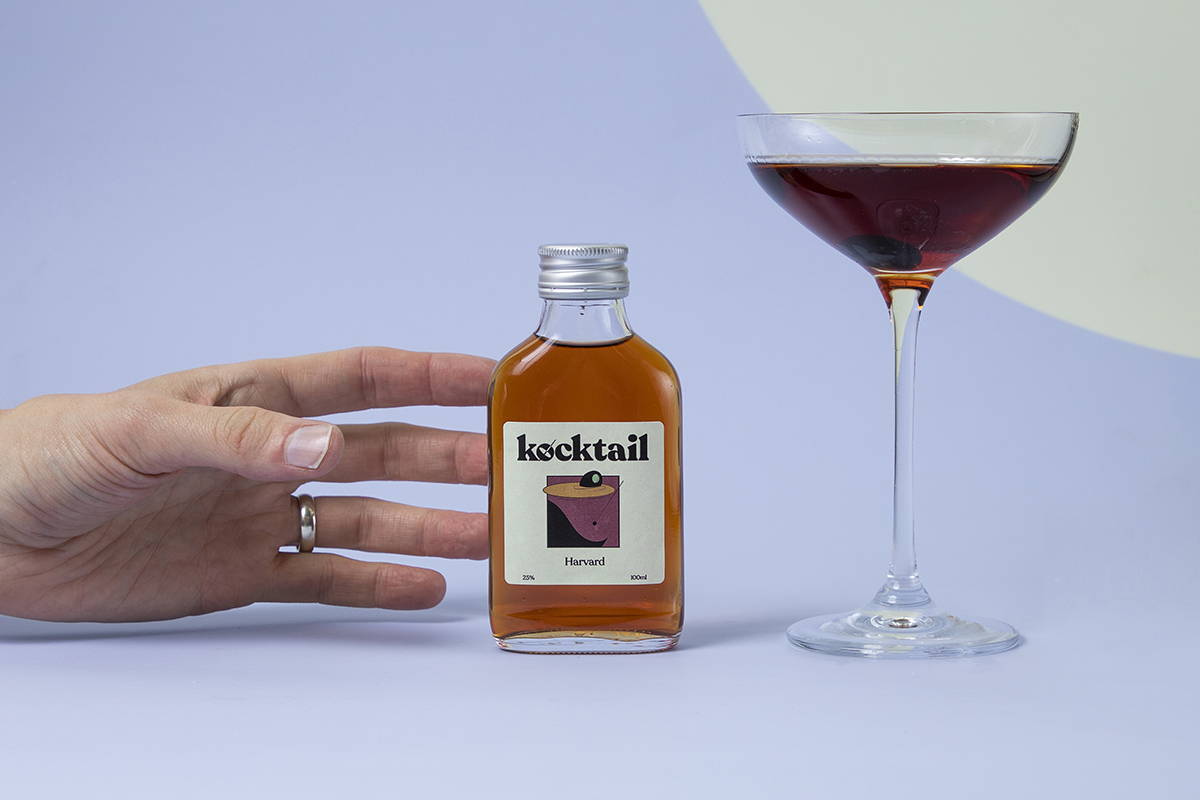 George J. Kappeler's 1895 guide to 'Modern American Drinks' opens with the line "A good drink at the proper time, has a welcome in every clime" and we couldn't agree more.
The Harvard is a very early, cognac based variant of the Manhattan cocktail that was named after the world-leading university.
This dry and herbal, yet still approachable cocktail, has been enjoyed by the college's students for many decades. It is not known whether the Harvard alumnus President Obama was partial to the cocktail or not but as a man of impeccable taste, we like to think he might have enjoyed a dram or two.
---
Woolworth 
50ml blended scotch whisky

25ml amontillado dry sherry

15ml Benedictine

2 dashes of orange bitters
Simply pour into an ice filled rocks glass
Garnish: Lemon wheel 
Can be found in this month's: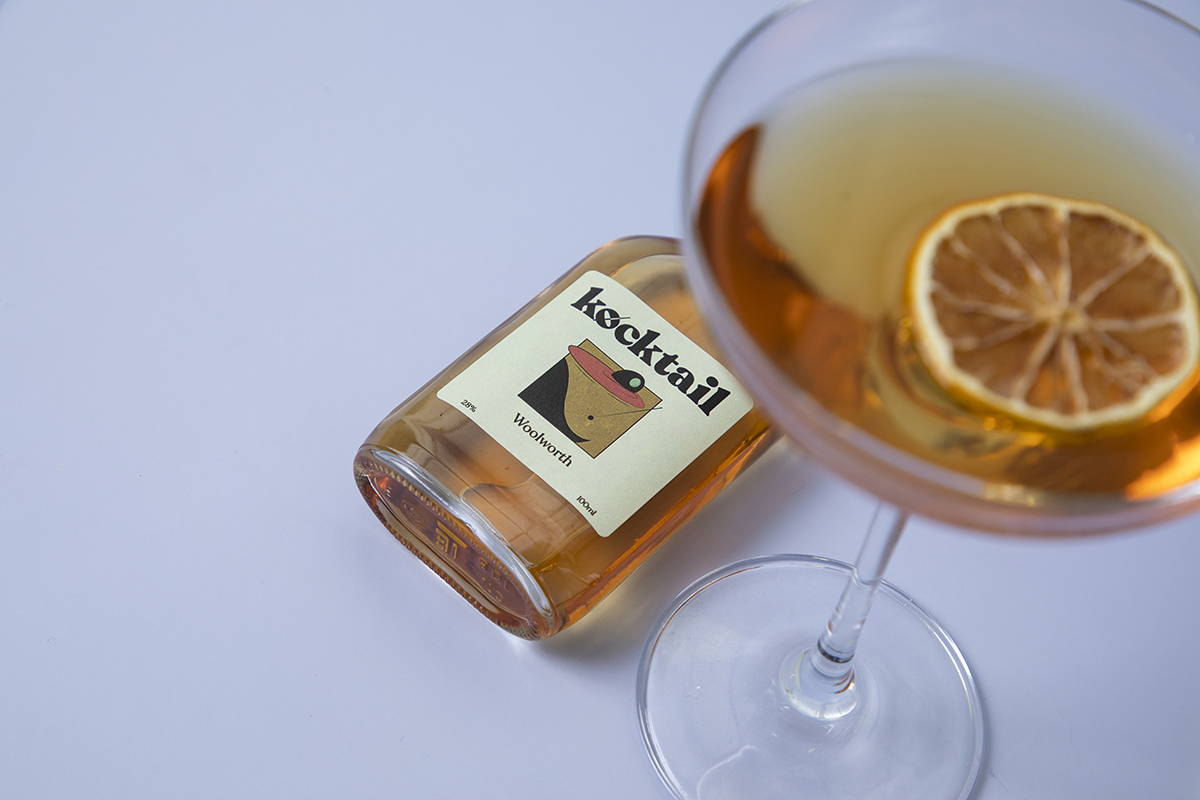 It may seem that almost every city block in New York City features an iconic building or bar…
That is certainly true of Park Place & Broadway - the home of the one time tallest building in the world, the Woolworth Building and of St Marks Place & Avenue A in the East Village - the home of the speakeasy bar, Please Don't Tell.
The Woolworth cocktail, essentially a scotch martini of sorts, was created at PDT by John Deragon. Customers gain access to the subterranean space by picking up the red phone in the punky Crif Dogs hot dog shop next door. A door opens inside the phonebox and once inside the dimly lit bar, they can enjoy modern classics like the Woolworth, served by some of the city's finest bartenders.
---