OCTOBER 2021 - What's In The Box
---
Autumn Leaves
30ml Sloe Gin

30ml fresh lime juice

15ml quince liqueur

15ml orgeat syrup (contains nuts)
Shake with ice and strain into a martini glass.
Garnish: Cherry
Can be found in this month's: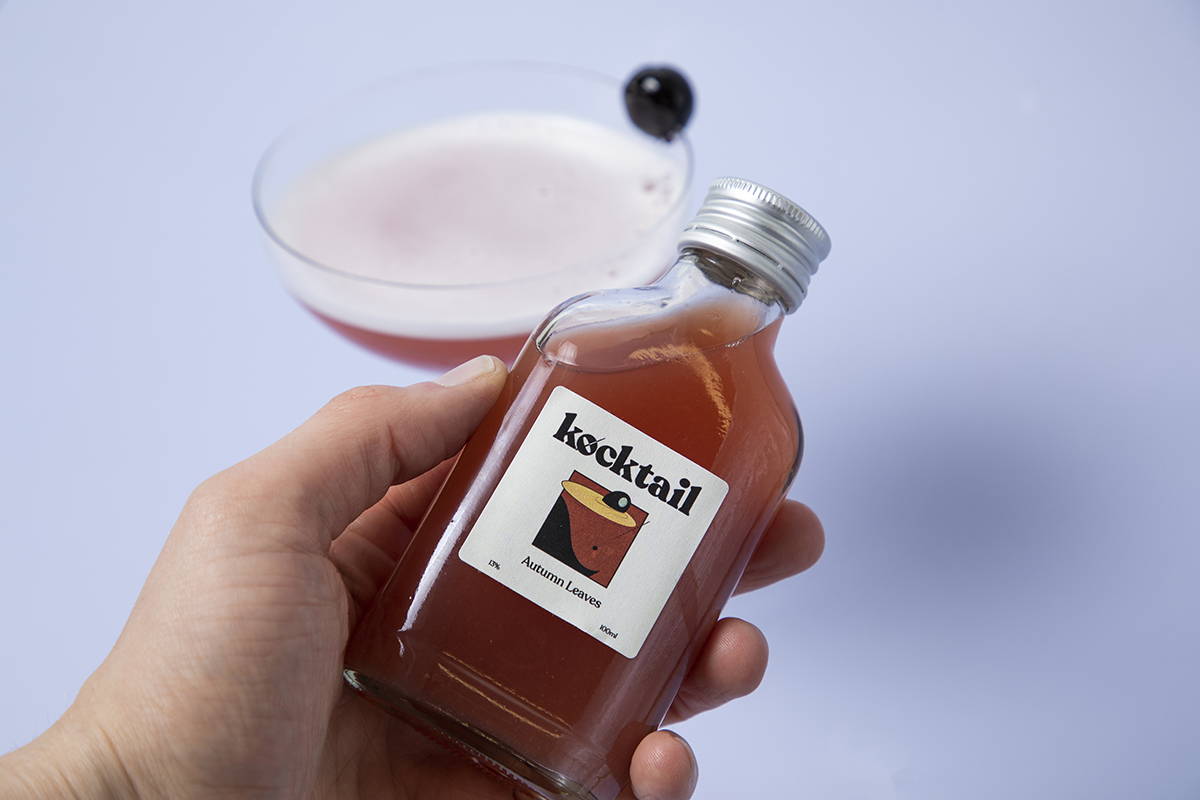 After a year of truly delicious cocktails, there are a few drinks that stand out as firm favourites amongst our subscription club members. The Charlie Chaplin from our first ever box is certainly one of the heavy hitters in that class.
Our Kocktail curator Neil Donachie has put his trusty cocktail shaker to work to create the Autumn Leaves - our own original take on the popular classic. We've added quince liqueur to the mix to ramp up the autumnal colour and add a deep and rich flavour.
This is a drink to be enjoyed as the leaves begin to fall from your favourite tree. A consolation prize of sorts, intended to help us embrace the new season with the delight of which it deserves.
---
Pan Am
40ml bacardi white rum

30ml fresh lemon juice

15ml aperol

15ml orgeat (contains nuts)
Shake with ice and strain into a martini glass.
Garnish: Rose bud
Can be found in this month's: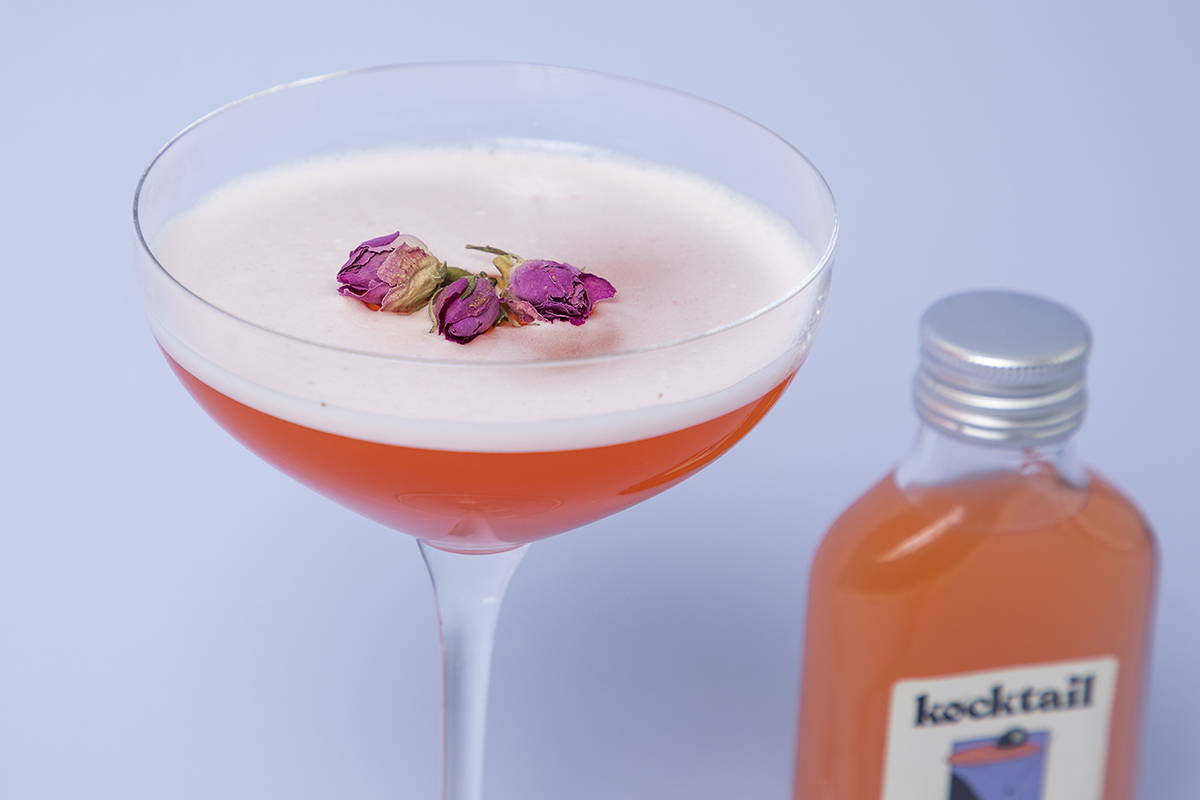 Pan Am were once the world's premier airline. Frank Abagnale Jr, the con-man inspiration behind the 2002 movie 'Catch Me If You Can' referred to the company as the "Ritz-Carlton of airlines" and he would most likely know something about that, as he claimed to have cruised along in the cockpit's jump seat, masquerading as a pilot on numerous occasions.
Whether Abagnale truly took to the sky as the pilot's guest is a little murky but the glamour of the airline's heyday has certainly never been in doubt.
One thing we do know for sure is that one Mr Barney Toy, created this Bacardi Legacy award winning cocktail in memory of the first flight's the airline took from Florida to Havana, Cuba during prohibition.
---
Pharaoh's Cooler
50ml Pueblo Viejo Blanco Tequila

15m fresh lime juice

15ml grenadine

25ml watermelon juice

4 dashes of rose water
Shake and strain into highball glass. Top with soda water
Garnish: Lime wheel
Can be found in this month's: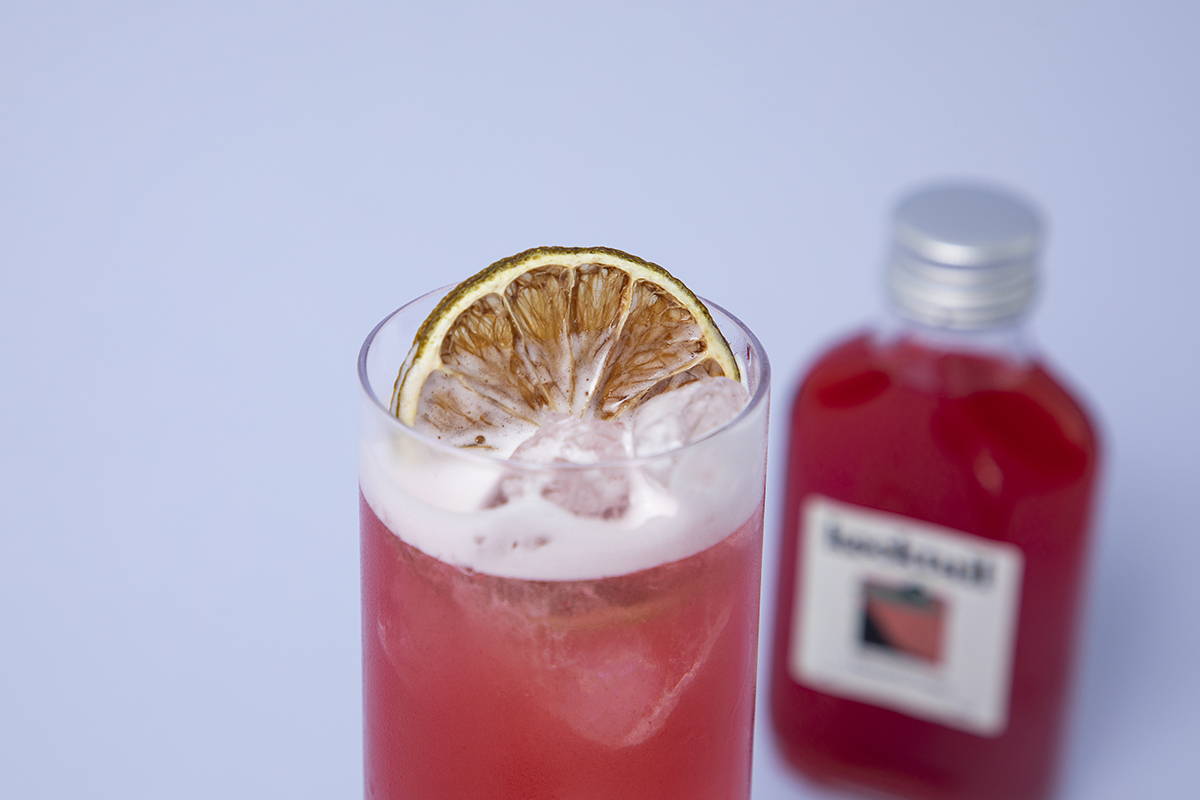 The Pharaoh's Cooler cocktail is named in honour of the Egyptian rulers who held the sweet and fresh fruit of the watermelon in such high esteem that they were known to be buried with watermelon seeds scattered in their tombs. The watermelon was the fruit of life - providing both sugar and of course, precious water in the middle of the desert.
We'd like to think that if Howard Carter or Indiana Jones were to have found a stunning tequila and watermelon Pharaoh's Cooler after a day of discovery, they would have shared their prize with the locals…
---
Blackberry and Elderflower Fix
40ml Hepple Gin

20ml fresh lemon juice

10ml bianco vermouth

10ml crème de mure

10ml elderflower syrup
Shake with ice and strain into a martini glass
Garnish: Lemon wheel 
Can be found in this month's: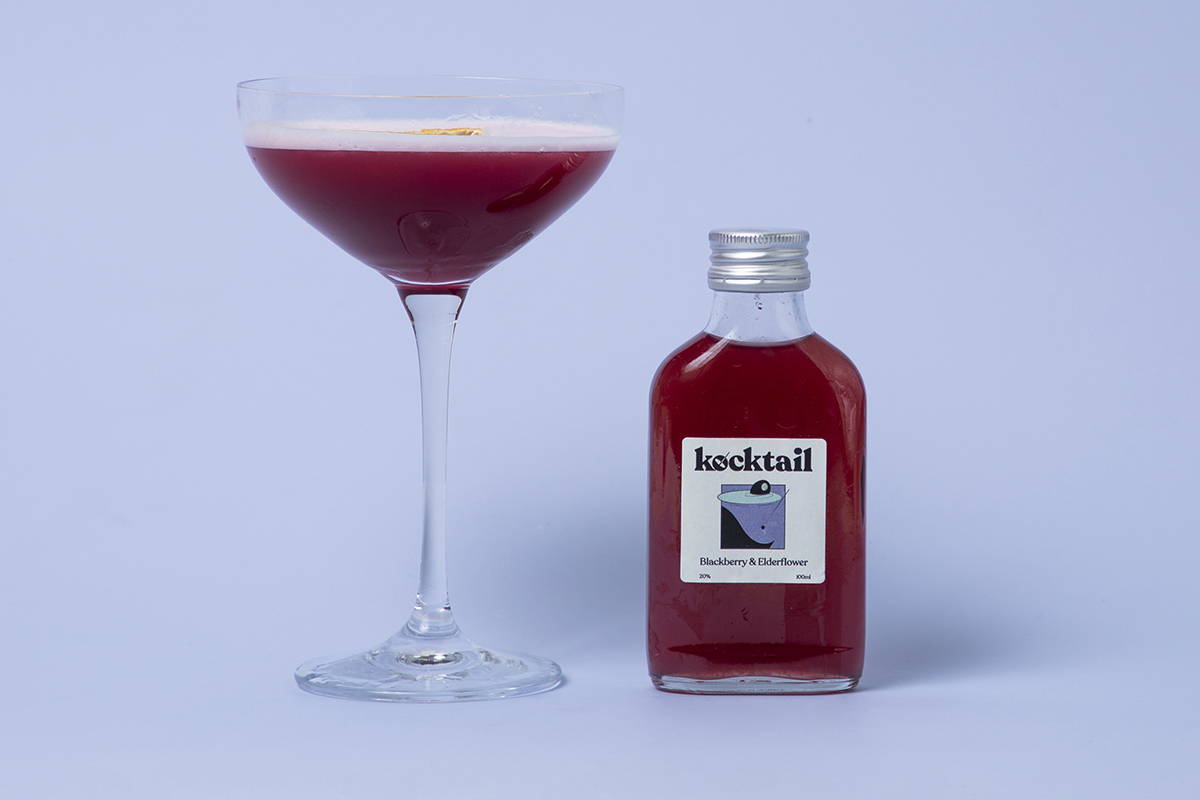 Here at Kocktail HQ we love to highlight the wonderful, world class producers we work with - a case in point is the truly spectacular Hepple Gin, created by our friends just up the road in the stunning wilds of Northumberland.
Hepple's pioneering Triple Technique distillation process starts with a gorgeous copper pot for smoothness, then handpicked green juniper is vacuum distilled to draw out the freshness of the young, slightly under-ripe berries. Finally and crucially, Chris the head distiller at Hepple uses the power of supercritical C02 extraction to capture the very essence of the juniper - a process usually reserved for the fine perfume trade.
We're proud to have been able to have used Hepple's truly world-class Gin in the delicious Blackberry and Elderflower Fix you hold in your hand.
---
Royal Bermuda Yacht Club
40ml aged rum

25ml fresh lime juice

15ml velvet falernum

10ml Cointreau
Shake with ice and strain into a martini glass
Garnish: Lime wheel
Can be found in this month's: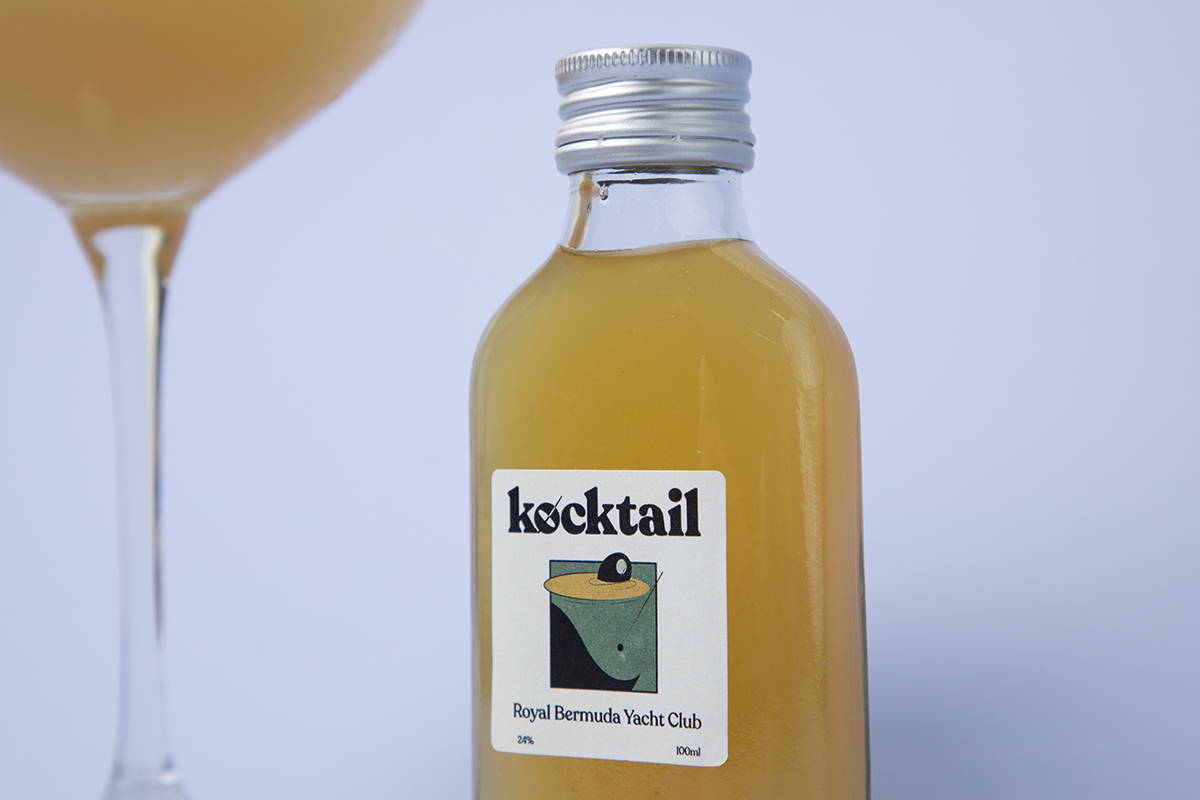 The Royal Bermuda Yacht Club was established on the tiny subtropical island of Bermuda, in the middle of the Sargasso Sea back in 1844. As you might expect from an island who's nearest neighbours are over 600 miles away, the Bermudian's have developed a strong tradition of sea faring and more importantly, of mixing fine drinks.
The club and island's fame reached the shores of the USA and piqued the attention of the famed bartender, Trader Vic in the late 1940s, who named this tropical riff on the Daiquiri after the RBYC.
Vic swapped the traditional simple syrup of a Daiquiri for a splash of the Barbadian spirit Velvet Falernum and half as much Cointreau - and in doing so, created a drink worthy of the storied club.
---
Spitfire
40ml Seignette Cognac

20ml fresh lemon juice

15ml white wine

15ml peach liqueur

10ml sugar syrup
Shake with ice and strain into a martini glass
Garnish: Lemon wheel
Can be found in this month's: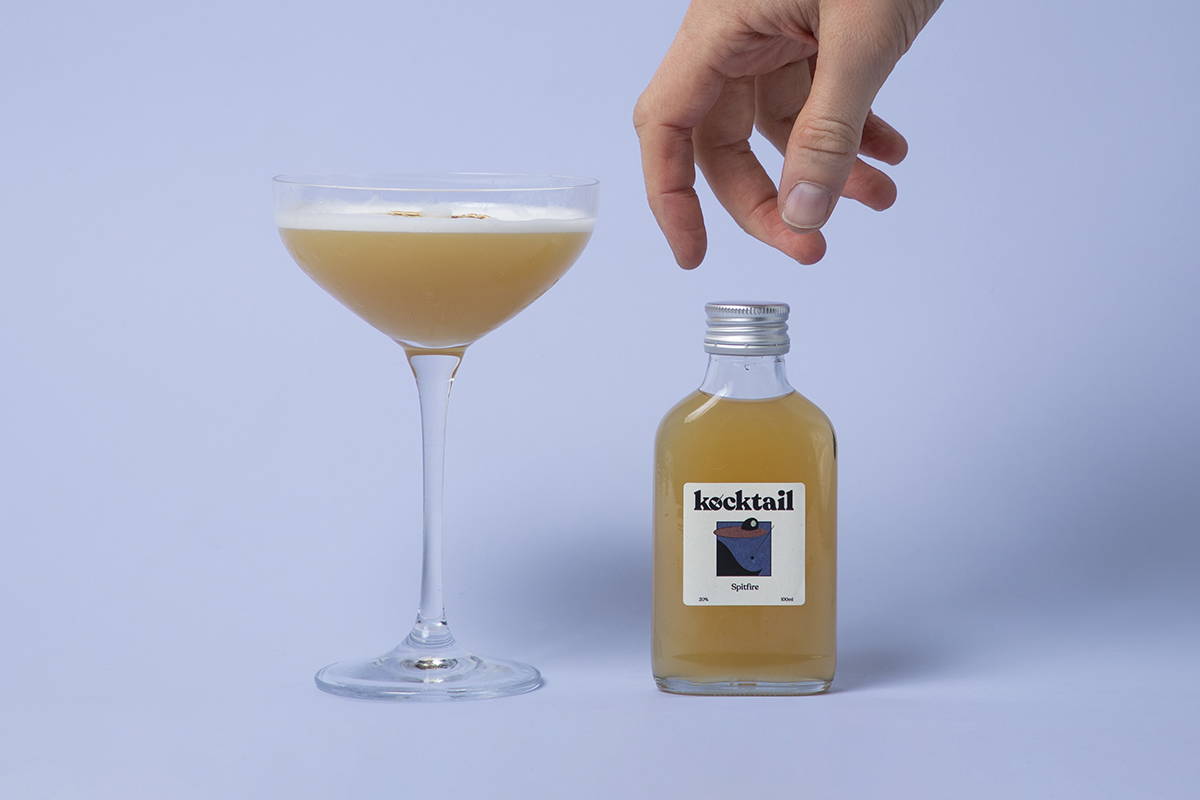 The Spitfire is a marvellous take on a brandy sour with hints of peach and a splash of dry white wine to seal the deal.
In our version of the cocktail, we're using the rather brilliant Seignette Cognac - a modern expression of cognac with notes of apricot, vanilla, honeysuckle, oak and orange peel throughout the palate.
We believe it's the perfect base for this delicious British modern classic.
---
De la Louisiane
50ml Buffalo Trace Bourbon

25ml Carpano Rosso vermouth

25ml benedictine

3 dash absinthe

3 dash Peychaud's Bitters
Simply pour into a chilled martini glass
Garnish: Cherry
Can be found in this month's: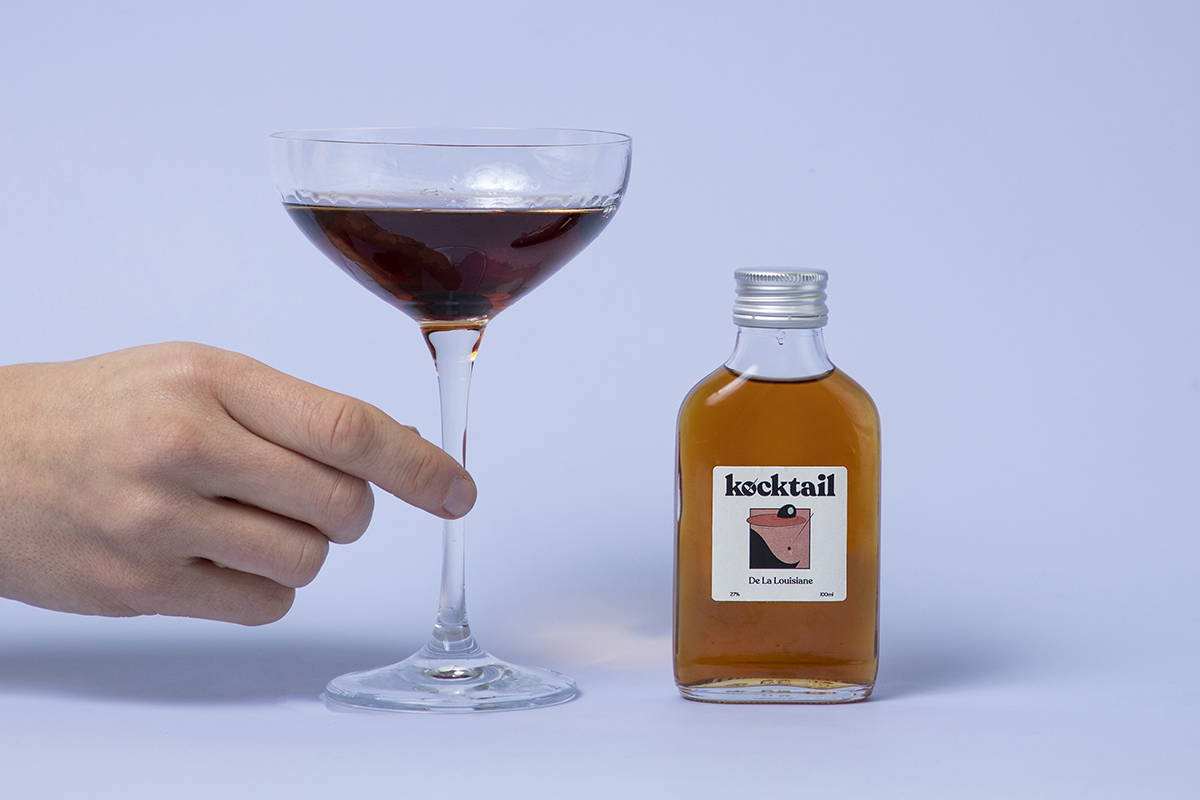 The De La Louisiane hails from the hot and steamy deep south, from the 'Big Easy' itself, the city of Mardi Gras, Po' Boys and funk… New Orleans.
The traditional recipe calls for an equal split of whiskey, vermouth and benedictine but we think the updated version of twice as much whiskey to the other ingredients helps balance the drink to perfection.
Allow yourself to daydream of a humid evening in the French Quarter with the sound of a New Orleans brass band entertaining the locals in the distance…
---
Pineapple Penicillin
25ml Buffalo Trace Bourbon

20ml Scotch

5ml Islay smoked whisky

20ml lemon

10ml pineapple syrup

10ml ginger honey syrup
Shake with ice and strain into an ice filled rocks glass
Garnish: Candied Ginger
Can be found in this month's: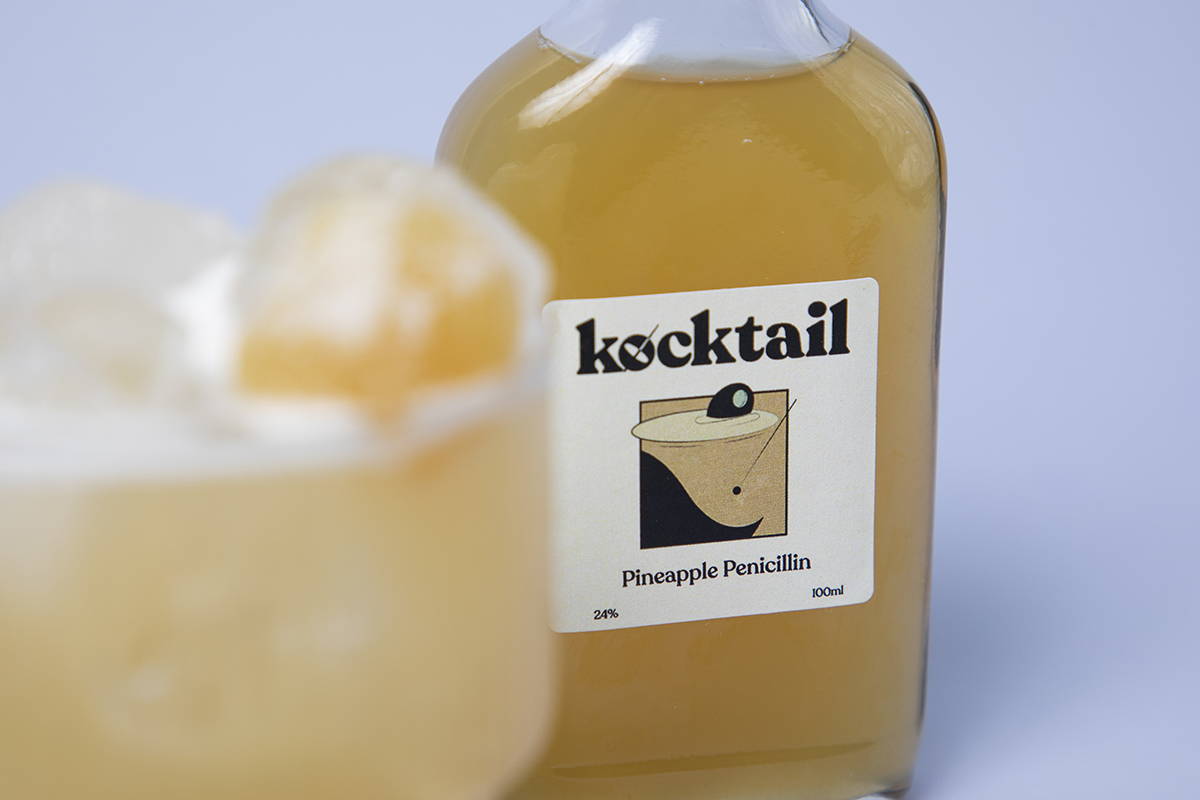 In 1928 the Scottish researcher  Dr Alexander Fleming discovered penicillin and gave his discovery to the world for "free for the benefit of humanity."
While we're certainly not suggesting that our adding sweet and rich pineapple syrup to the modern classic Penicillin cocktail is of quite the same value to humanity, we do think the blend of bourbon, scotch, islay smoked whiskey and the medicinal qualities of lemon juice, ginger and honey combine to create the perfect drink to sooth whatever ails you.
---