JUNE 2021 - What's In The Box?
---
Espresso Martini 
35ml Wheatley vodka

35ml cold brew coffee

20ml Borghetti Coffee liqueur

5ml sugar syrup
Shake with ice and strain into a martini glass.
Garnish: three coffee beans  
Can be found in this month's:
The Espresso Martini is arguably one of the most famous cocktails in the world. You will have heard of it, you will most likely have indulged in one or two but we like to think it is worthy of inclusion in our roster of fine drinks, as when made with care, love and a little panache, it's a simple but beautiful drink full of body, charm and a good amount of caffeine!
The cocktail was invented by the maestro Dick Bradsell back in the 1980s when a "world famous model" placed herself at his bar and requested a drink to "wake me up and f*** me up".
Fortunately, Bradsell had a coffee machine next to his bar station. He grabbed a shot espresso, two types of coffee liqueur, sugar syrup and of course, some vodka and the Espresso Martini was born, under the guise of its original name, the Vodka Espresso!
---
Secret Garden
40ml Hepple Gin

25ml fresh lime juice

20ml bianco vermouth

10ml coconut syrup

10ml elderflower liqueur
Shake with ice and strain into an ice filled rocks glass.
Garnish: Rosemary sprig
Can be found in this month's: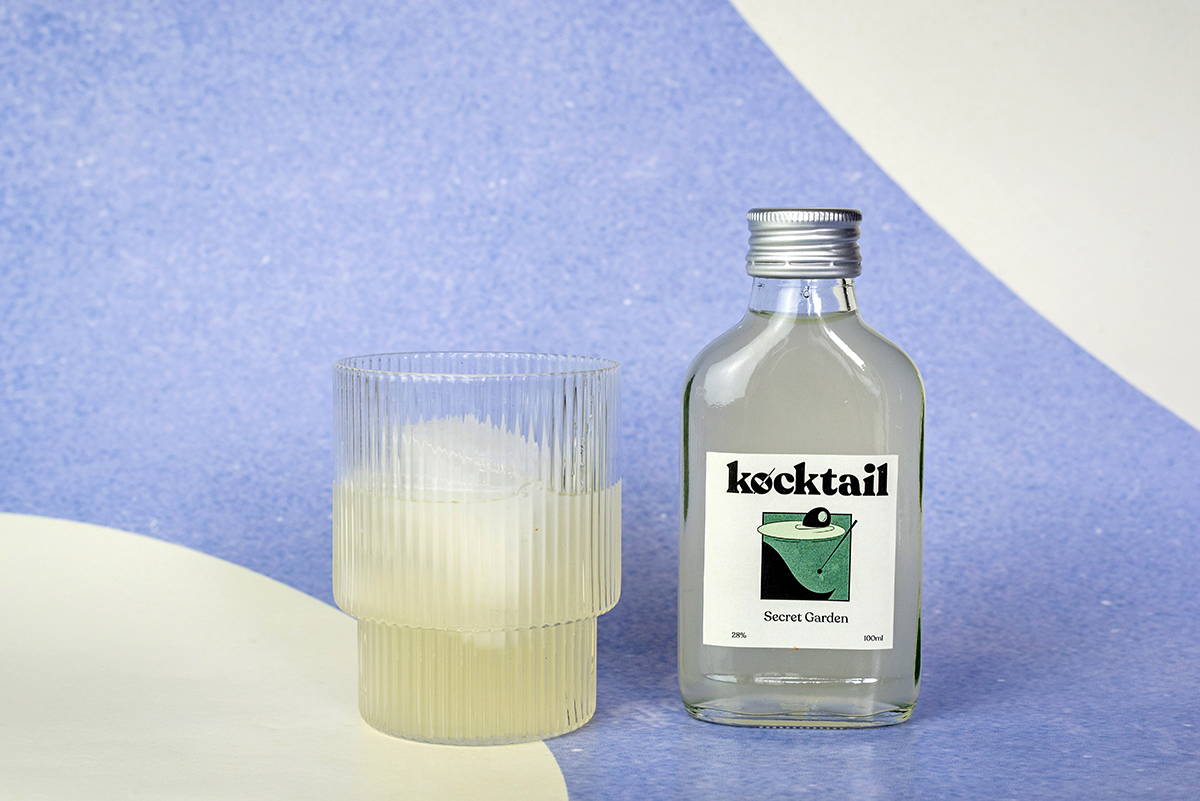 After an unseasonably wet Spring we have decided to offer a gift to the weather gods in the hope of a brighter summer… The Secret Garden is our best attempt to conjure some warmer weather. It's the type of cocktail we'd love to sip one early afternoon in a secluded corner of a British garden. Its mix of the truly spectacular, juniper led Hepple gin with tart, fresh lime juice and both coconut and elderflower syrup is tempered by the complex and fresh aroma of Carpano Bianco vermouth which creates a marvellously summery cocktail with a truly sophisticated finish.  
---
Honeydew Spritz
45ml rose wine

15ml campari

25ml Peychaud Aperitivo

25ml green melon liqueur
Pour into an ice filled spritz glass and top with soda
Garnish: Lemon wheel
Can be found in this month's: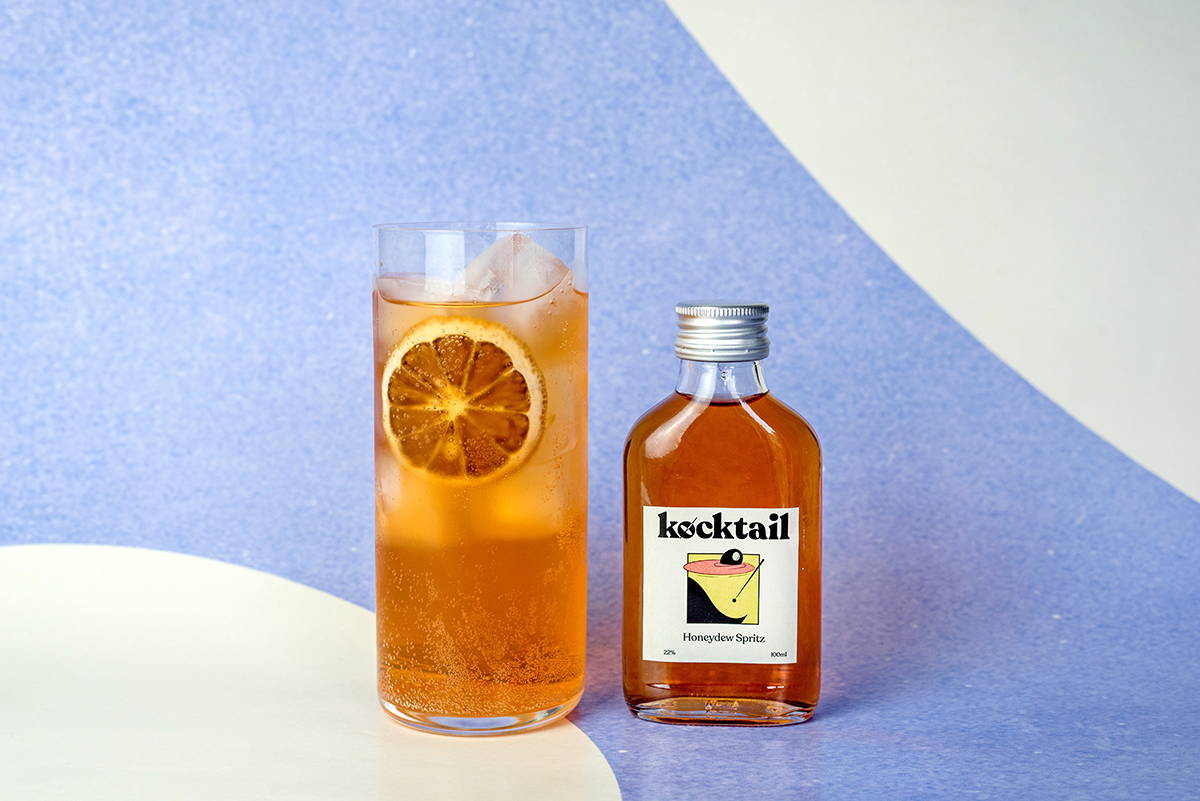 It's said that honeydew melons were held in high esteem for their sweet and juicy flavour by Cleopatra and the Egyptians and that they were even considered to be a sacred food. One of the earliest recorded mentions of the delicious melon was inscribed on an Egyptian tomb dating back to 2400 B.C. The melons were also beloved by the notorious Emperor Napoleon who managed to secure the delicious fruit before it became widely available in Europe - clearly one of the perks of being the Emperor.
Fortunately for us, the wonderful fruit is now widely available and is just the thing to bring a deliciously sweet and syrupy edge to this rose wine and aperitivo based spritz.
---
Tokyo Sour
40ml vodka

10ml lemon

10ml lime

20ml yuzu sake

20ml strawberry syrup
Shake with ice and strain into an ice filled rocks glass
Garnish: Citrus wheel 
Can be found in this month's: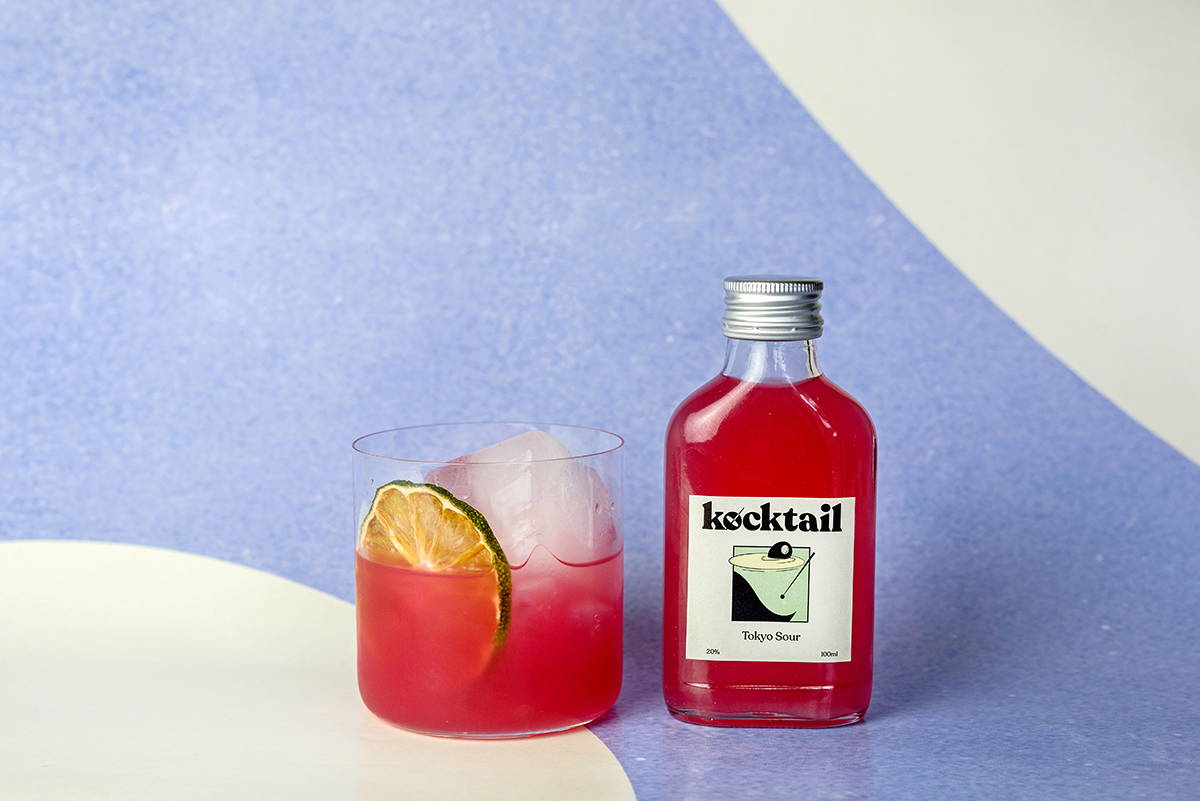 This delightful Kocktail original 'sour' is lifted to dizzying heights by the inclusion of a mere splash of the gorgeous Akashi-Tai Ginjo Yuzushu - a marvellous Japanese sake flavoured by the maceration of yuzu fruit into the premium 'ginjo' grade sake.
Sake has held a prominent place in Japanese culture since as far back as the 3rd Century BCE. It is the drink of the gods of the indigenous Japanese Shintō religion and even forms an integral part of traditional Shintō weddings, as the lucky couple drink sake from lacquer cups during the proceedings.
We're excited to be able to include this historic and delicious ingredient alongside the extraordinarily smooth Wheatley Vodka and a mix of both lemon and lime juice for a snappy take on the classic 'sour' format.
---
Dark Espresso Martini
30ml aged dark rum

20ml Borghetti Coffee liqueur

15ml dark cacao liqueur

5ml Fernet Branca

5ml sugar syrup
Shake with ice and strain into a martini glass
Garnish: 3 coffee beans
Can be found in this month's: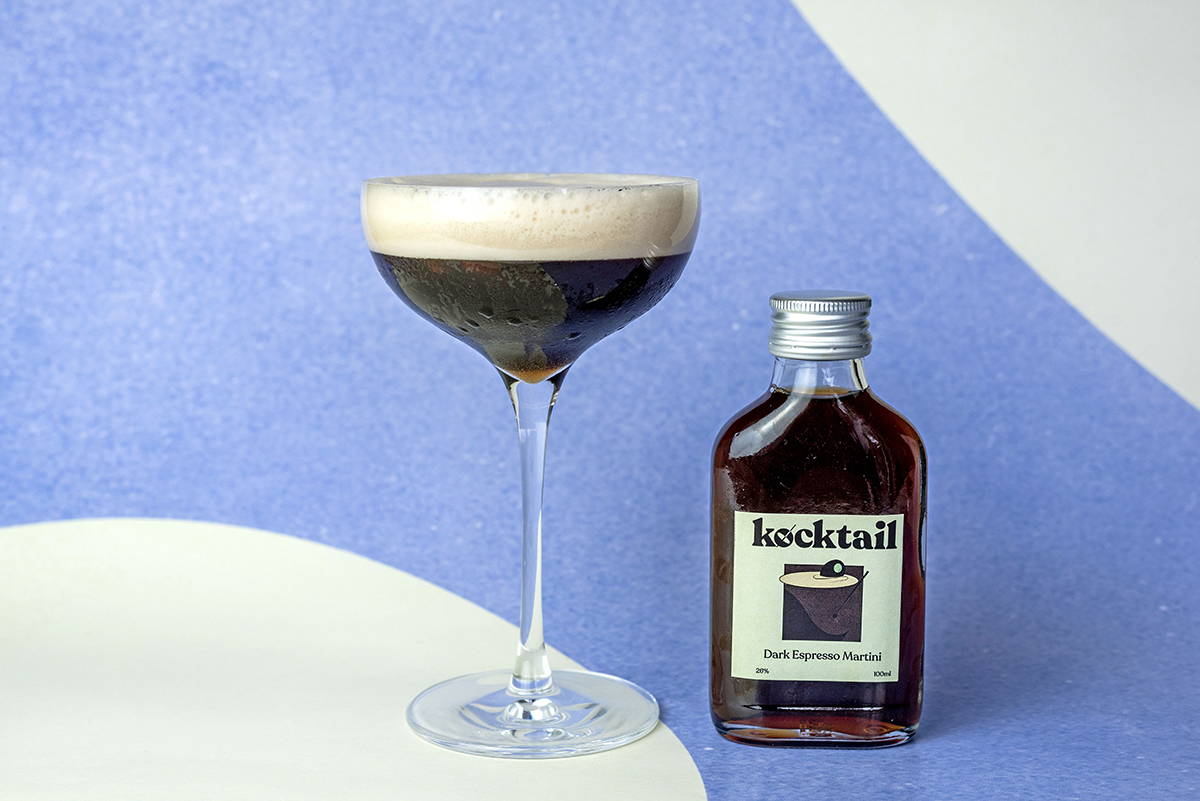 The recipients of our June "light box" will be receiving a classic Espresso Martini this month… After many many hours discussing the pros and cons of the world conquering cocktail, we found it rather impossible to resist offering our own rich, deep and complex take on the modern classic for you dark cocktail enthusiasts.
We set about making a few simple tweaks to the original recipe and we think you'll be pleasantly surprised. The convergence of barista quality cold brew coffee and Italy's favourite coffee liqueur, Caffe Borghetti, with the tiniest thimbleful of the wonderful amaro Fernet Branca, creates a rich and intense hit of roasted beans and deep flavour which is intensified by our decision to swap the base vodka out in place of a dark and stormy aged rum.
This is a different beast.
---
Summer Fruit Negroni
30ml sloe gin

10ml Hepple Gin

25ml Campari

25ml rose vermouth
Simply pour into an ice filled rocks glass
Garnish: Orange Wheel
Can be found in this month's: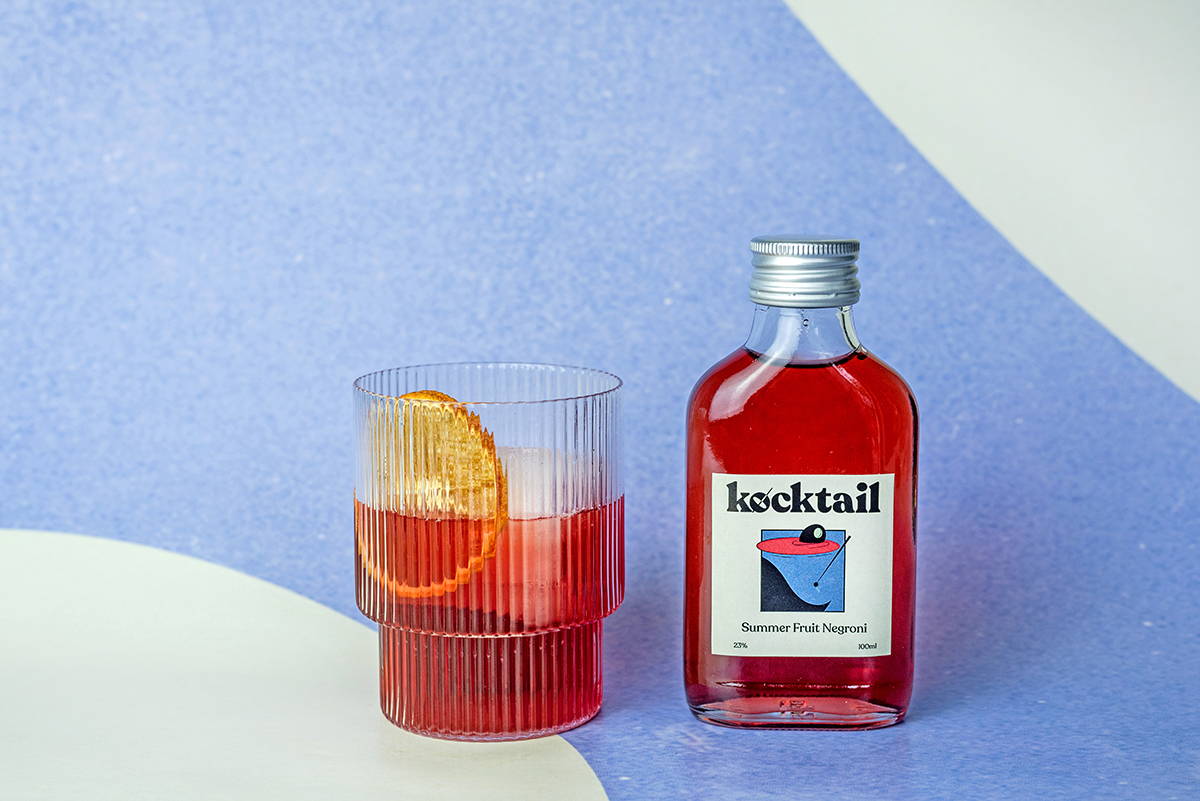 Here we present our Summer Fruit Negroni. Brightened by rose vermouth and sloe gin, this take on the classic Negroni is the perfect aperitif to enjoy pre-dinner as the summer shadow's grow longer.
The Negroni inspired one of our favourite ever cocktail quotes, which was quipped by the talented and loquacious Orson Welles during his time in Rome in the late 1940s…
"The bitters are excellent for your liver, the gin is bad for you. They balance each other."
---
Kentucky Buffalo Fix
50ml Buffalo Trace bourbon

25ml fresh lemon juice

10ml Cointreau

15ml peach syrup
Shake and strain into an ice filled rocks glass
Garnish: Finely grate a little star anise onto the cocktail's surface
Can be found in this month's: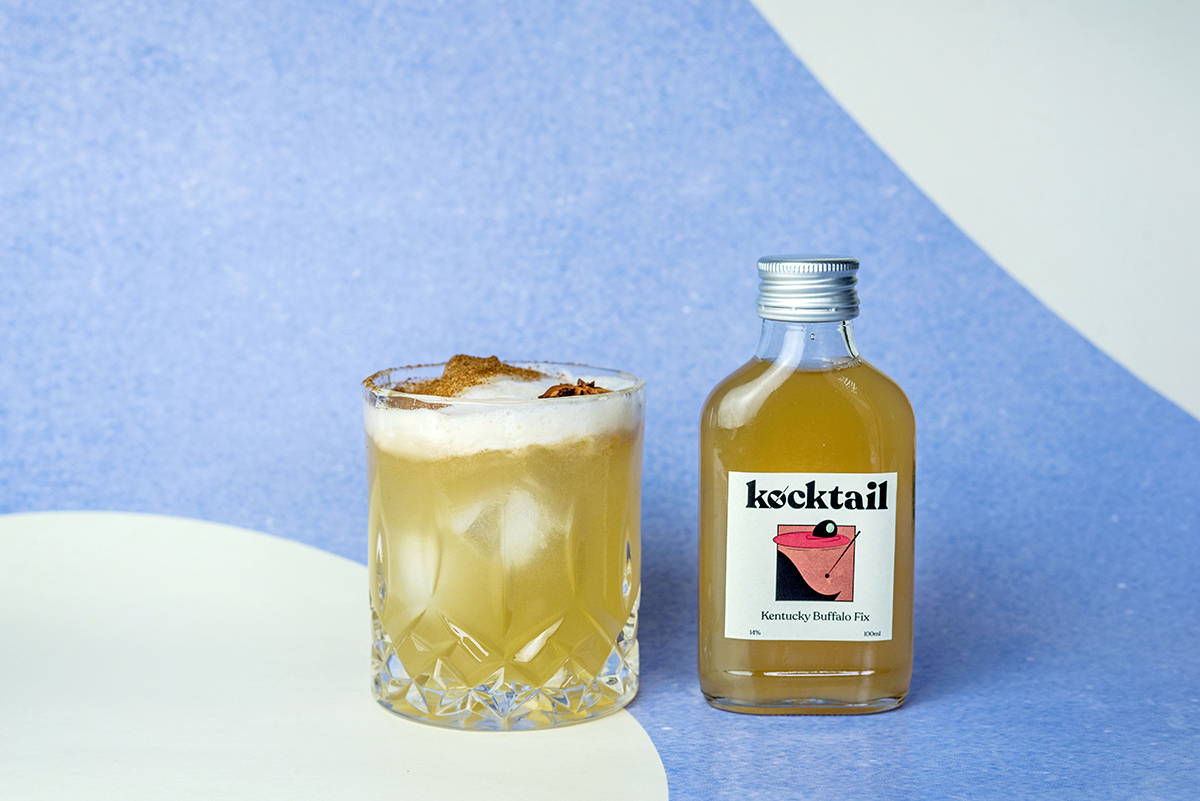 Our Kentucky Buffalo Fix is a modern take on the classic 'Fix' style of cocktail - which is an old time drink made with a spirit base, lemon juice and a dash of a sweet fruit syrup, which would be served in a small cup and drank in one or two gulps.
As the years have passed many bartenders have added ice into the mix (crushed is best if you have access to it) to lengthen the drink into a standard modern cocktail format.
We've used Buffalo Trace bourbon, which is distilled at the oldest continuously operated distillery in the United States as the base for our fix. Arguably one of the most iconic bourbon whiskeys, Buffalo Trace is produced in the distillery in Frankfort, Kentucky, which has been carefully crafting liquor since the time of the American 'founding fathers'.
---
Second Marriage
25ml Buffalo Trace bourbon

25ml Calvados

15ml Pedro Ximenez sherry

3 dash angostura bitters

A splash of water
Simply pour into an ice filled rocks glass
Garnish: Orange wheel 
Can be found in this month's: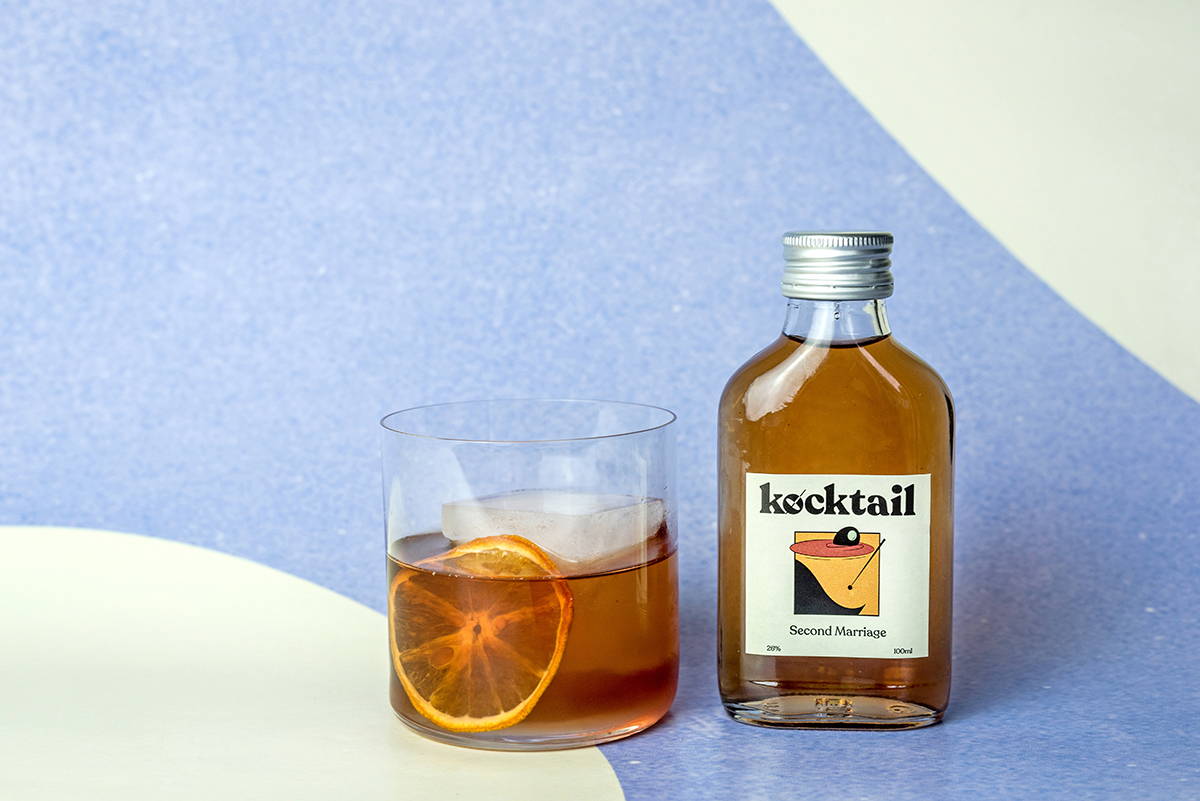 The Second Marriage cocktail is an example of studied craftsmanship. Created by one of our favourite international bartenders, NYC's Dan Greenbaum, the cocktail is an Old Fashioned variation which is sweetened by Calvados and Pedro Ximénez Sherry.
Pedro Ximénez sherry is made from the overly ripe grapes of the same name, which are dried in the Spanish sun to help create a sherry with a hugely concentrated sugar content, aromatic notes and deep complexity. Spent 'PX' casks are often retired in Scottish and Irish distilleries where they spend their final days adding wonderfully rich and sweet notes to fine Whisky / Whiskey.
The Second Marriage celebrates the relationship between whiskey and sherry - albeit with bourbon as its choice of marital partner.
---