JULY 2021 - What's In The Box?
---
Clover Club (22%vol) 
Shake with ice and strain into a martini glass.
Garnish: Raspberry Dust
Can be found in this month's: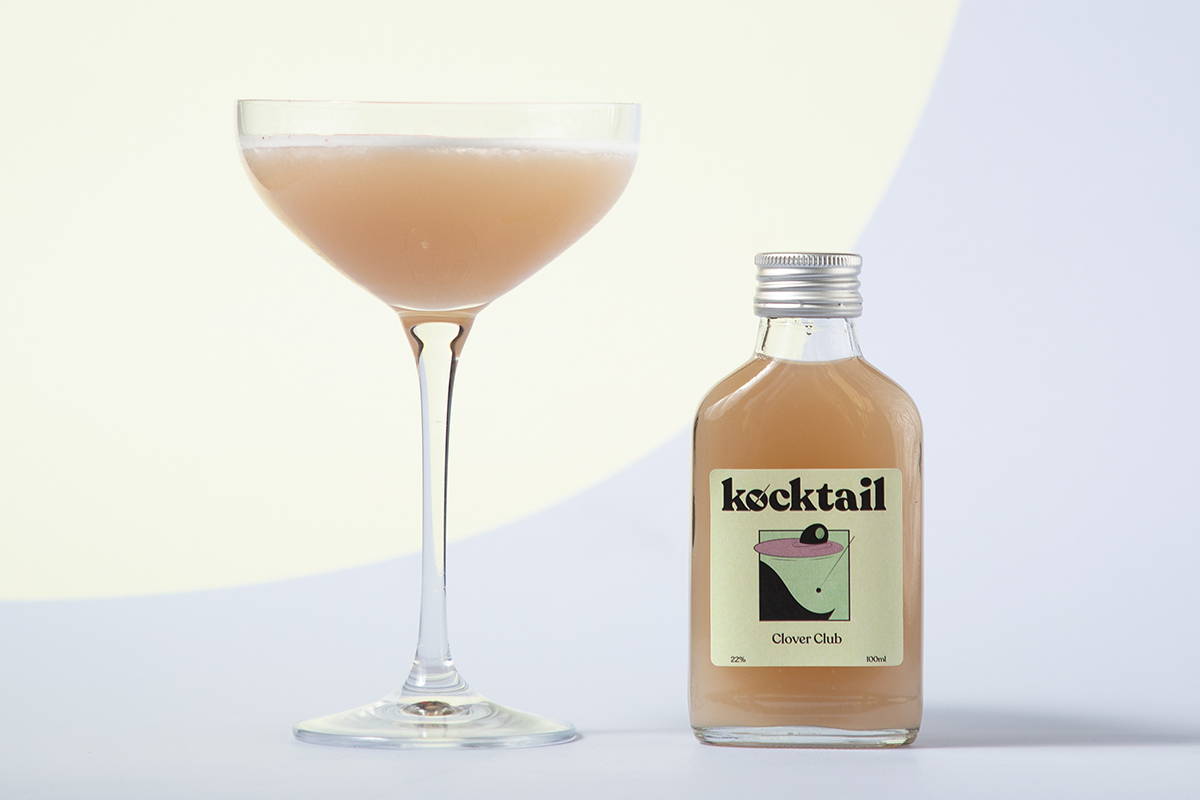 The Clover Club is a light gin and raspberry based cocktail which thanks to the addition of a splash of dry vermouth somehow pulls off a level of unexpected elegance from its simple ingredients.
The cocktail was created at a Philadelphia members club of the same name at the turn of the 20th century. The Clover Club hosted titans of industry, literature and finance up until 1920.
The opening dinner menu for the club included Siberian Punch (a cocktail of thick cream, eggs, cornstarch and brandy) alongside a main dish of stewed terrapin.
Perhaps understandably, many of the items served at the Clover Club have faded into obscurity but fortunately the wonderful eponymous cocktail has staged a resurgence since the turn of the 21st century
---
Nacional Special (21%vol)
40ml Havana 3

25ml Lime

10ml Apricot liqueur

10ml Pineapple syrup
Shake with ice and strain into a martini glass.
Garnish: Lemon Wheel
Can be found in this month's: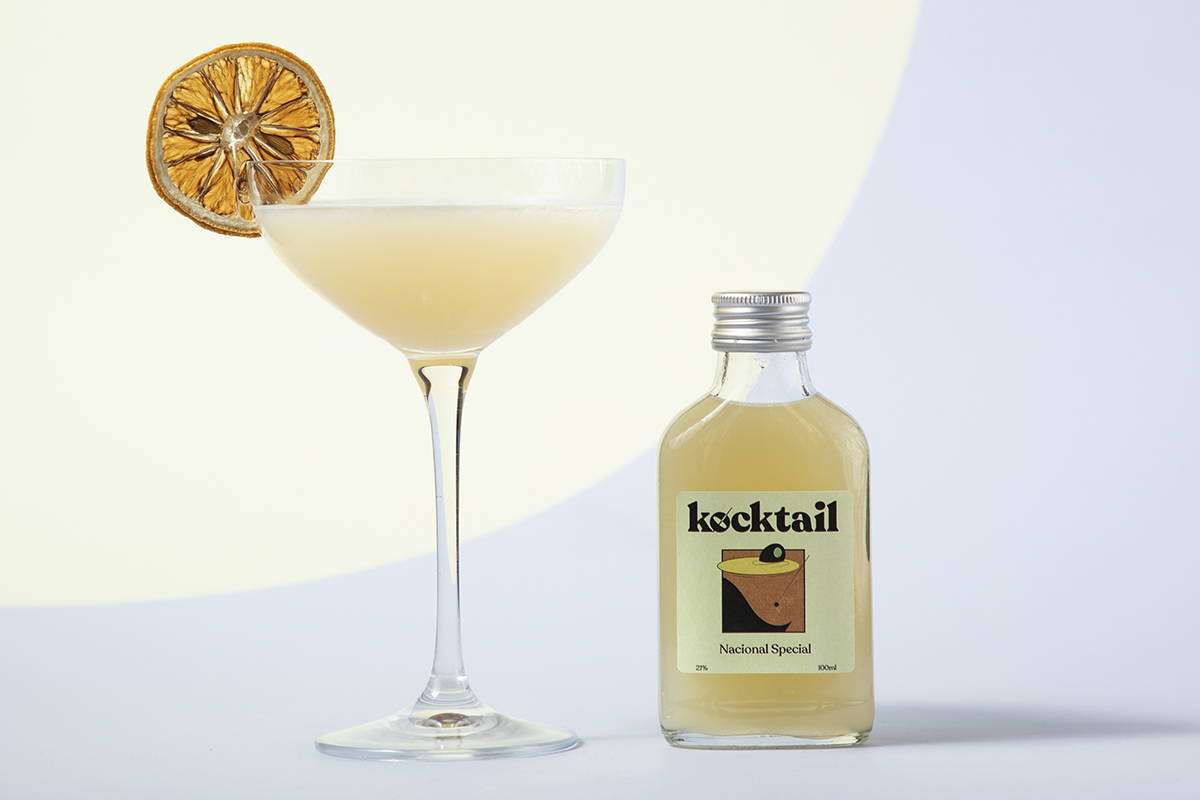 The Hotel Nacional de Cuba is a Spanish Eclectic style hotel built within steps of the lapping waves of the Gulf of Mexico. Opened in 1930 and managed by the consortium who owned NYC's illustrious Plaza hotel, it was the place to be for Americans looking for a stylish retreat away from the restrictions of prohibition.
The hotel was fortunate enough to play host to three of America's finest bartenders of the decade in Will Taylor, Eddie Woelke and Fred Kauffman - with each bartender having been independently cited as the creator of the hotel's famous Nacional Special cocktail, which you now hold in your hand.
This apricot and pineapple influenced take on a daiquiri is quite so wonderful that we would imagine each of the famous trio being quite happy to claim paternity.
---
Cherry Blossom Martini (18%vol)
50ml Lillet rose vermouth

10ml Cherry blossom syrup

15ml Amaro Montenegro

10ml Hepple gin

A dash of cucumber bitters
Pour into an chilled martini glass
Garnish: Maraschino cherry
Can be found in this month's: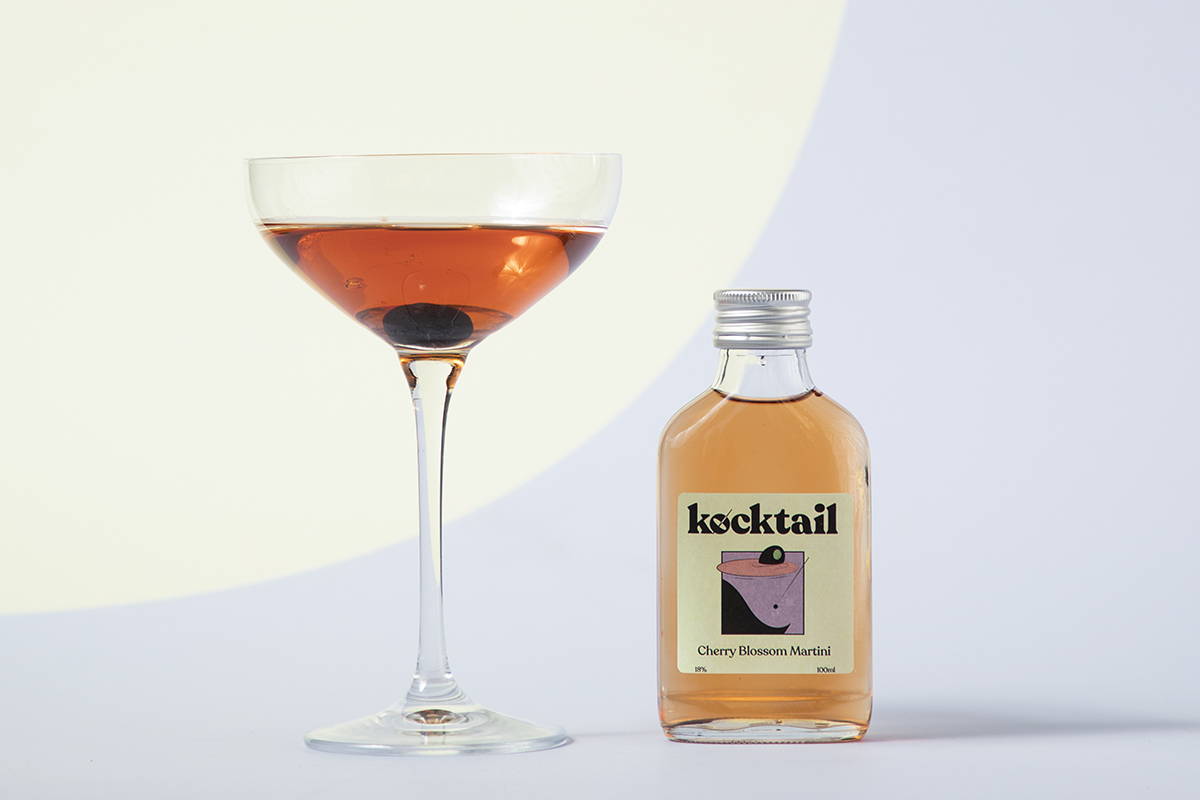 The Cherry Blossom Martini is a beautifully balanced, delicately sweet original cocktail from our cocktail curator and co-founder of Kocktail, Mr Neil Donachie.
At its essence the drink is a cherry based version of a "reverse martini". Simply meaning the usual dry martini recipe of more gin than vermouth is flipped to add less of the London dry gin and more of the aromatised rose vermouth, bringing a slightly sweeter and gentler flavour profile to the fore.
We've used delightful rose vermouth from the famed French producer, Lillet. The Lillet brothers first produced their aperitifs in the late 1800s but the real turning point for the business came when the drink was stocked by the glamorous transatlantic liners of the 1950s, which led to the product being spread to some of America's finest bars and households. Not to mention the surge in popularity after a certain fictional British double agent created the Lillet forward Vesper Martini in honour of one of his many loves.
However, please do enjoy your Cherry Blossom Martini NOT shaken, but stirred…
---
Sloppy Joe's Mojito (22%vol)
50ml Bacardi white rum (infused with fresh mint)

25ml Fresh lime juice

15ml Pomegranate syrup
Pour into a highball glass over ice and top with soda.
Garnish: Citrus wheel 
Can be found in this month's: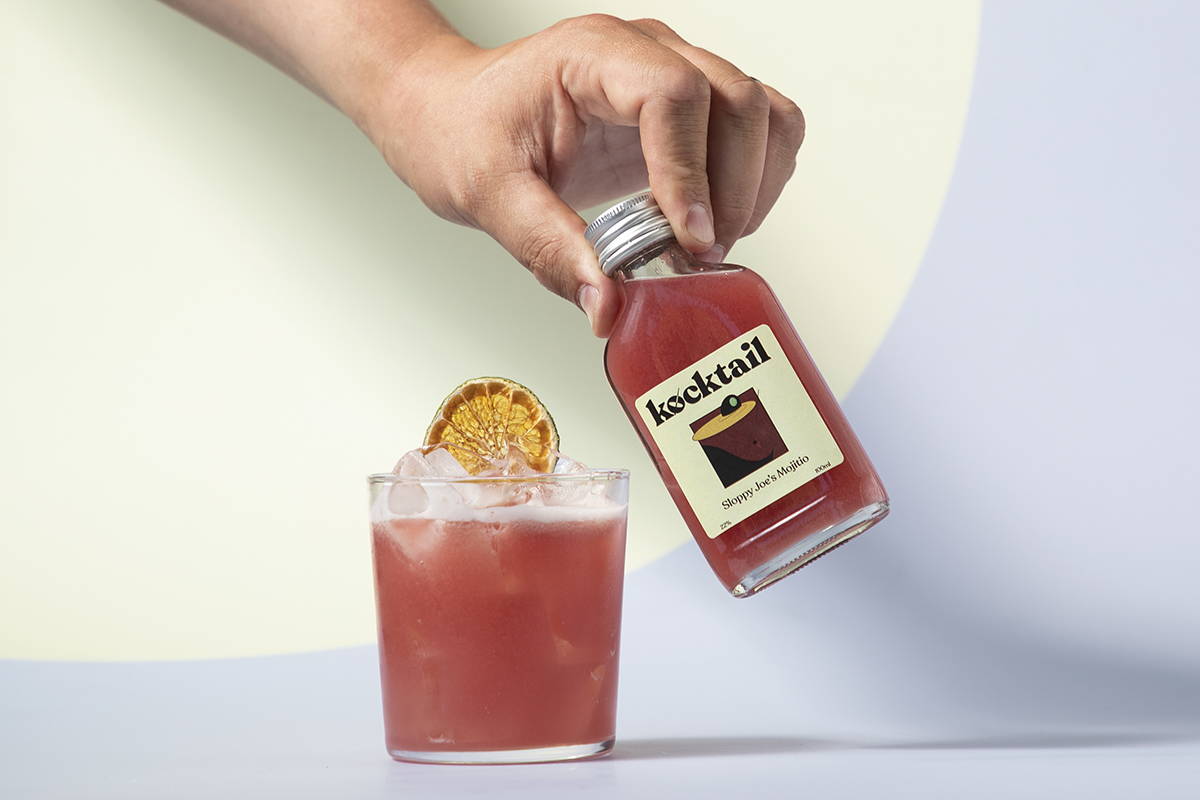 The Sloppy Joe's Mojitio is a simple four ingredient pomegranate twist on the Mojito, which takes its name from the chic and bohemian Sloppy Joe's Bar in Havana, which in turn takes its name from the famously 'sloppy' sandwich made on site.
The sandwich is actually a ropa vieja sandwich, a cuban national dish made from shredded flank steak and colourful vegetables that resemble a heap of colourful rags or 'old clothes'.
The LA Times described the bar as "one of the most famous bars in the world" with "almost the status of a shrine." It was one of the must visit sites in Havana before the cuban revolution in 1959. The bar was renowned for its cocktails and clientele with a regular patrons list including the part time author and full time barfly Ernest Hemingway, along with the actors Ava Gardner and John Wayne.
---
Amaretto Sour (22%vol)
Shake with ice and pour into an ice filled rocks glass
Garnish: Lemon Wheel
Can be found in this month's: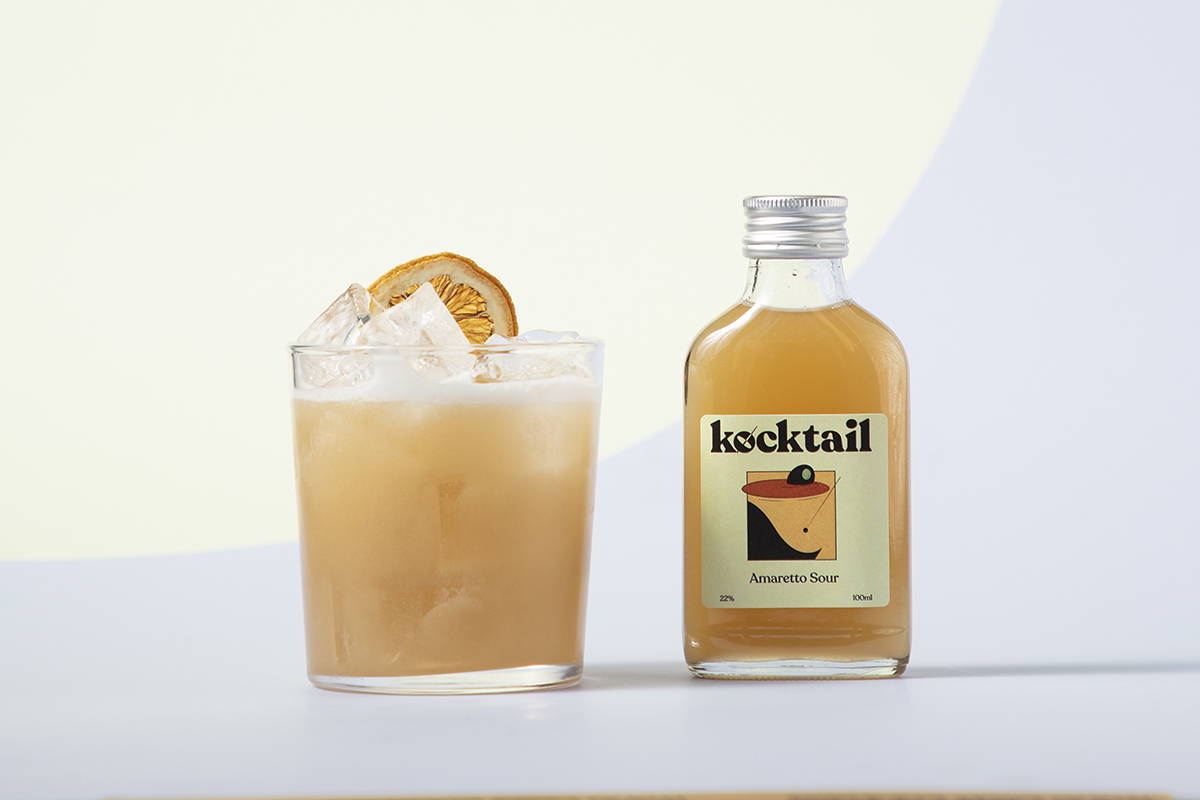 For those of you who remember the glittering decade of the 1970s, the sight of an Amaretto Sour may provoke a slight wince of concern. Fortunately the drinks reinvention has shown what truly magnificent delights this sour can provide.
We believe the best recipe contains the obvious glug of the Italian almond based amaretto liqueur, fresh lemon juice, sugar syrup but the crucial change comes with the addition of a small splash of bourbon whiskey.
The richness of the whiskey (we prefer Buffalo Trace) balances the sweetness of the amaretto, making the cocktail an intoxicating mix of sweet, sour and nutty flavours.
A truly modern and sophisticated take on an old classic…
---
Rum & Rhubarb (20%vol)
40ml Añejo rum

25ml Fresh lime juice

25ml Rhubarb liqueur

10ml Carpano dry vermouth

10ml Vanilla syrup
Shake and strain into a rocks glass over ice
Garnish: Citrus Wheel
Can be found in this month's: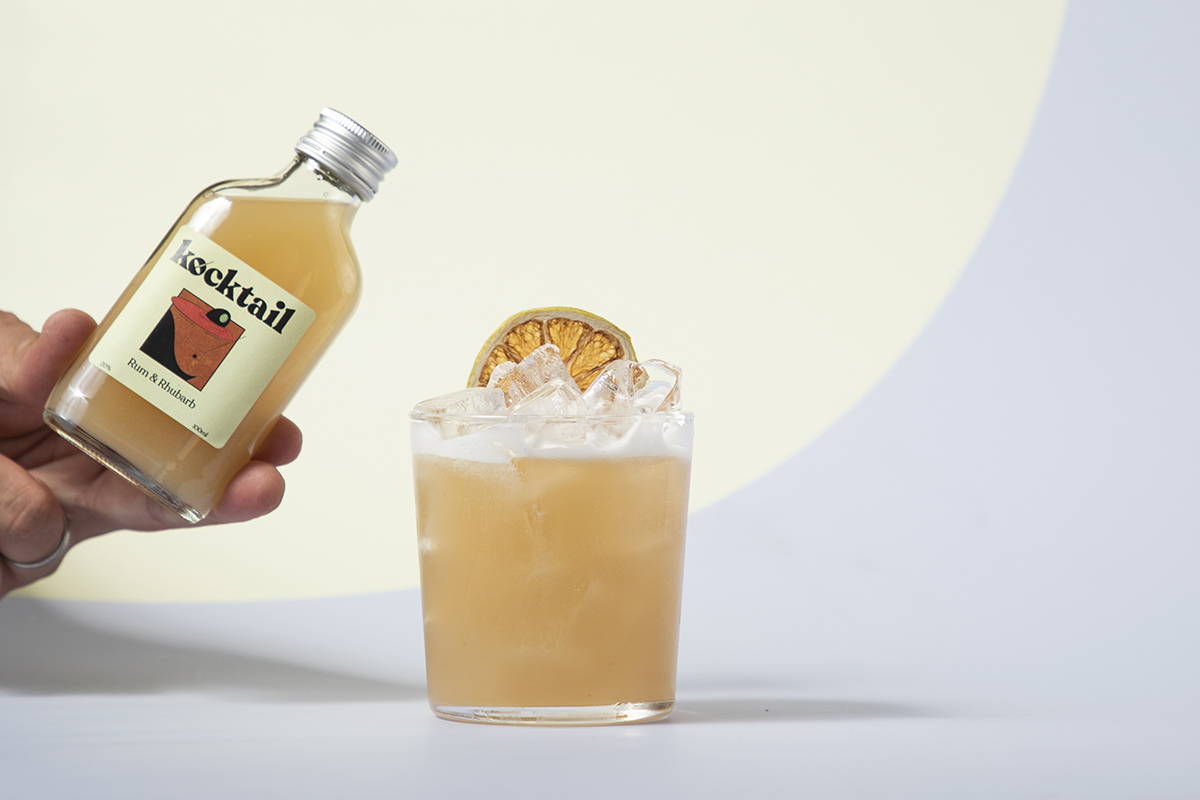 The Rum & Rhubarb is an original drink from our Kocktail curator Neil Donachie. Featuring rich and woody añejo (the Spanish word for aged) rum, which is premium rum that is aged in wooden casks for at least a few years. The casks impart a warm and heady flavour into the rum that simply can't be found in standard white or even dark rum.
After a little research we found that Añejo is the perfect base spirit to pair with the freshest lime juice, fine and tart rhubarb liqueur, some vanilla syrup for more depth and dry Carpano vermouth to balance the cocktail with a bit of a bitter-sweet edge.
---
Remember the Maine (26%vol)
25ml Sweet vermouth

10ml Cherry Heering

2 dash Absinthe
Simply pour into a martini glass
Garnish: Maraschino cherry
Can be found in this month's: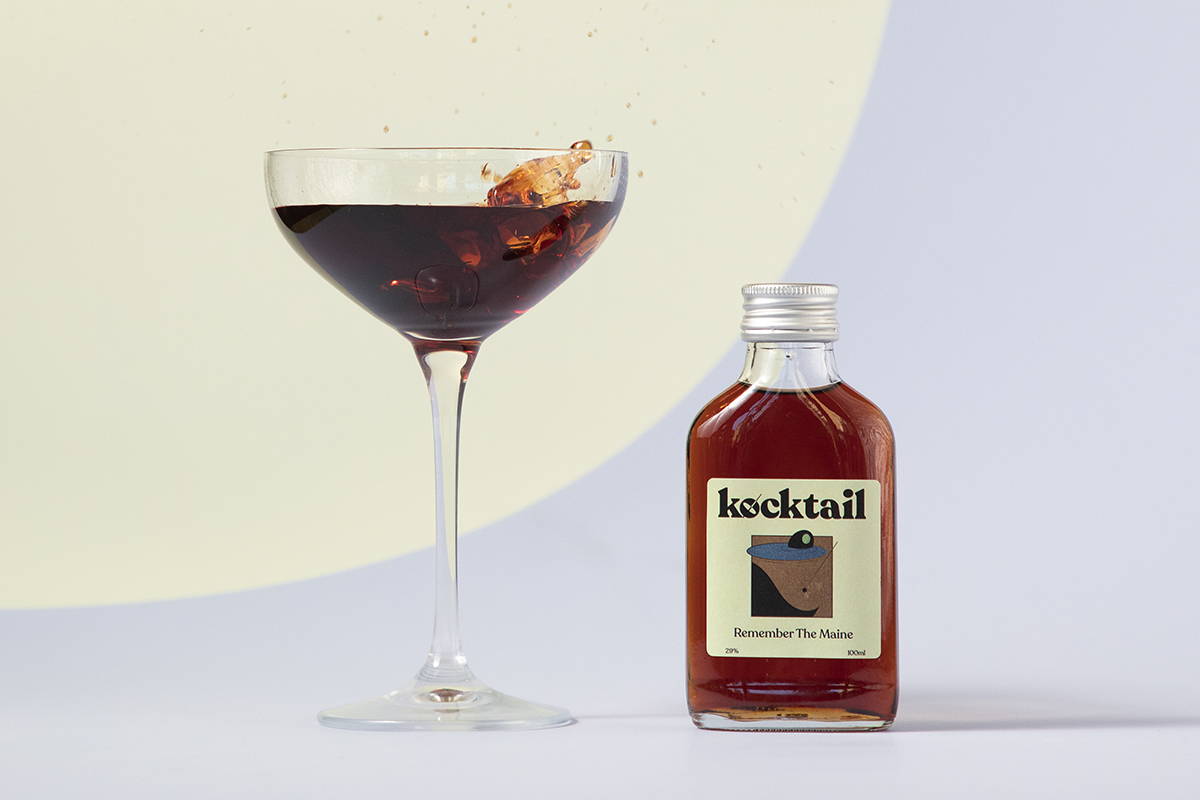 The Remember The Maine cocktail sits somewhere between an ever some slightly sweet Manhattan and a Sazerac, thanks to the dash of absinthe in the drink. As a dark and boozy cocktail fan, we expect that alone should be enough to illicit a pavlovian response from your fine self.
The cocktail is lifted with a small dose of Cherry Heering, Denmark's original cherry liqueur, first created in 1818. Prince Charles was famously embroiled in a school time scandal when he was caught ordering a glass of the rich and syrupy liqueur at a hotel near Gordonstoun School at the tender age of 14.
It is worth noting that this cocktail is strictly for adults…
---
Bourbon Crunchie (24%vol)
20ml Seignette cognac

15ml Honeycomb syrup

7.5ml Fair cacao liqueur

2 dash Angostura
Simply pour into an ice filled rocks glass
Garnish: Honeycomb
Can be found in this month's: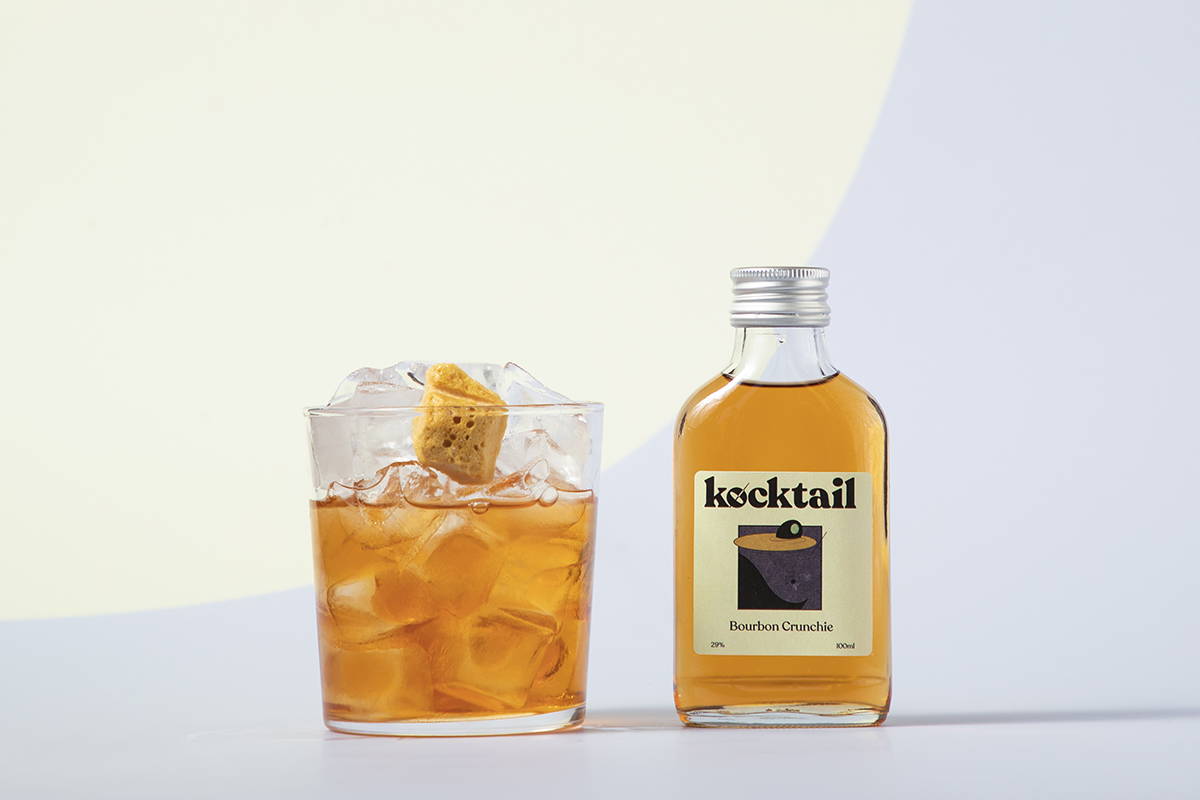 We could wax lyrical about the provenance of this cocktail but the simple truth is, it's a rich and very boozy take on the old fashioned cocktail but with an underlying taste of a childhood favourite of ours, the Crunchie bar.
The cocktail invokes the humble honeycomb treat whilst respecting our rules for making a truly great and sophisticated drink. With Buffalo Trace Bourbon and a decent amount of Seignette Cognac at its core, the sweeter honeycomb syrup and fair-trade, Fair Cacao Liqueur are in good company.
---