JANUARY 2022 - What's In The Box?
---
Pink Chihuahua 
50ml blanco tequila,

25ml fresh lime juice

10ml grenadine

10ml orgeat (Contains Nuts)

dash of natural vegan foamer
Shaken and strained into coupe glass
Can be found in this month's: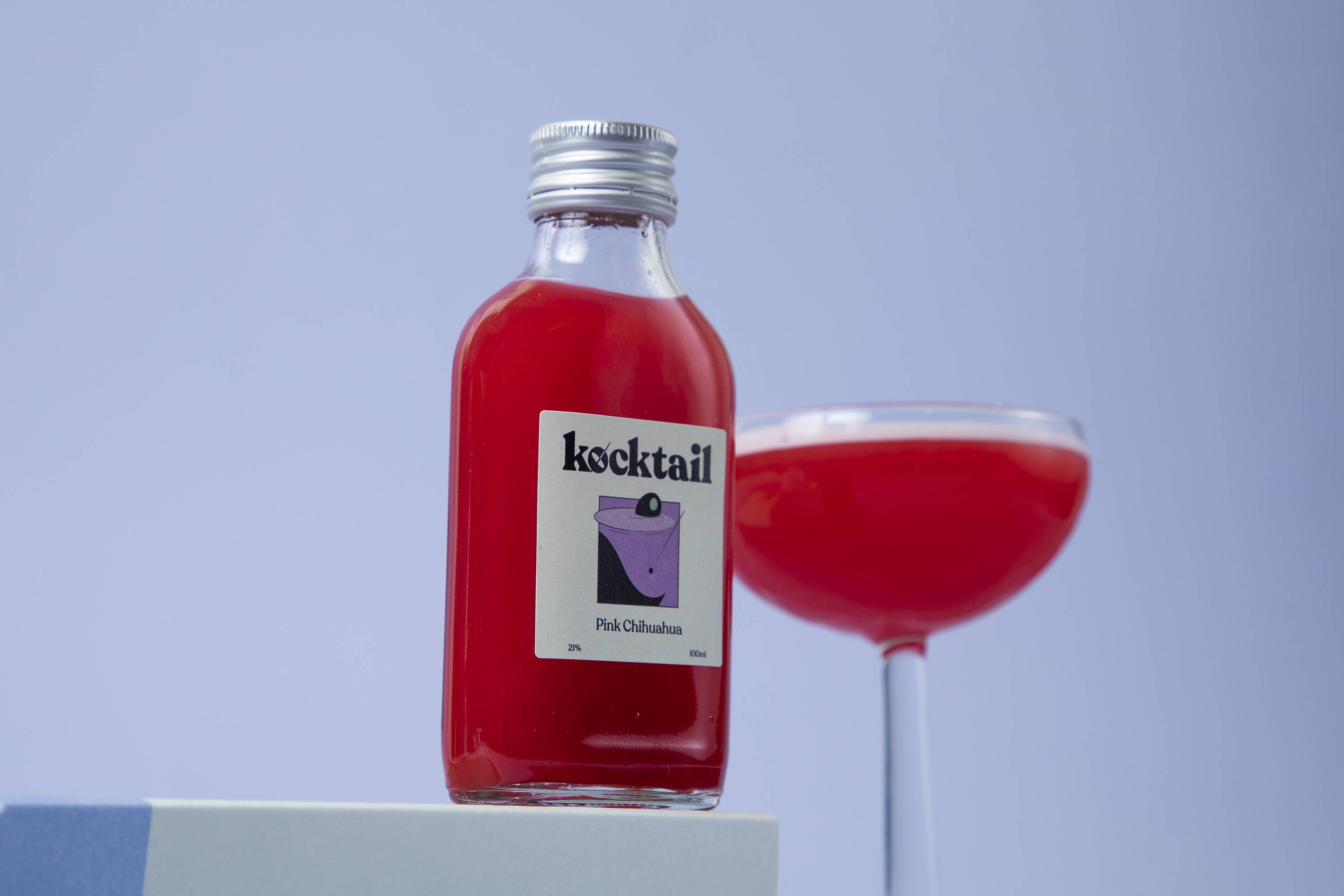 London's Soho is an area that holds a place dear to our heart. Despite some of the rougher edges having been polished off, the neighbourhood still holds the promise of an interesting evening in more bohemian surroundings than you will find in most other parts of the city.
An area that takes fun seriously, Soho is home to many fine establishments. The French House, a pub and bistro that has been home to an artistic contingent for decades, Trisha's basement club is one of the area's best kept secrets for a late night clandestine tipple and Bar Italia still stands tall as a beacon of British Italian hospitality with it's worn floors and marvellous Espresso.
In and amongst this maelstrom, the cocktail master Dick Bradsell took the helm of the Pink Chihuahua, the basement bar of Cantina El Camion, for the last few years of his storied bartending career.
During his tenure at the Mexican bar he created the recipe for the fun, fluffy and delicious grenadine and orgeat tequila sour you hold in your hand today…
---
London Calling
50ml Hepple gin

20ml fresh lemon juice

20ml sugar syrup

15ml tio pepe dry sherry
Shaken and strain into rocks glass with ice
Garnish with dried lemon
Can be found in this month's:
A milk and honey London classic. A gin sour with dry sherry.
Back in 2002, New York City's famous Milk & Honey Bar took flight across the pond and landed in Central London. Its American counterpart had kick started the early 2000s cocktail revolution and the London outpost helped spread the word of fine but simple cocktails throughout Europe.
Operating as a private members club, the bar had a list of 'house rules' including "Do not bring anyone unless you would leave that person alone in your home" and "If a man you don't know speaks to you, please lift your chin slightly and ignore him."
Despite the clubs short list of do's and don'ts they created a quiet revolution in the cocktail world. Highlighting simple cocktails, great ingredients and uncovering some old forgotten classics.
Here we present their London Calling cocktail. A simple gin and dry sherry ode to their newly adopted city and named after The Clash's seminal third album - which gains the drink plus points in our book!
---
Yorkshire Flower Shop
40ml rhubarb liqueur

10ml gin

25ml lime

10ml elderflower liqueur

10ml monin ginger syrup
Pour into a highball glass and top with soda
Can be found in this month's: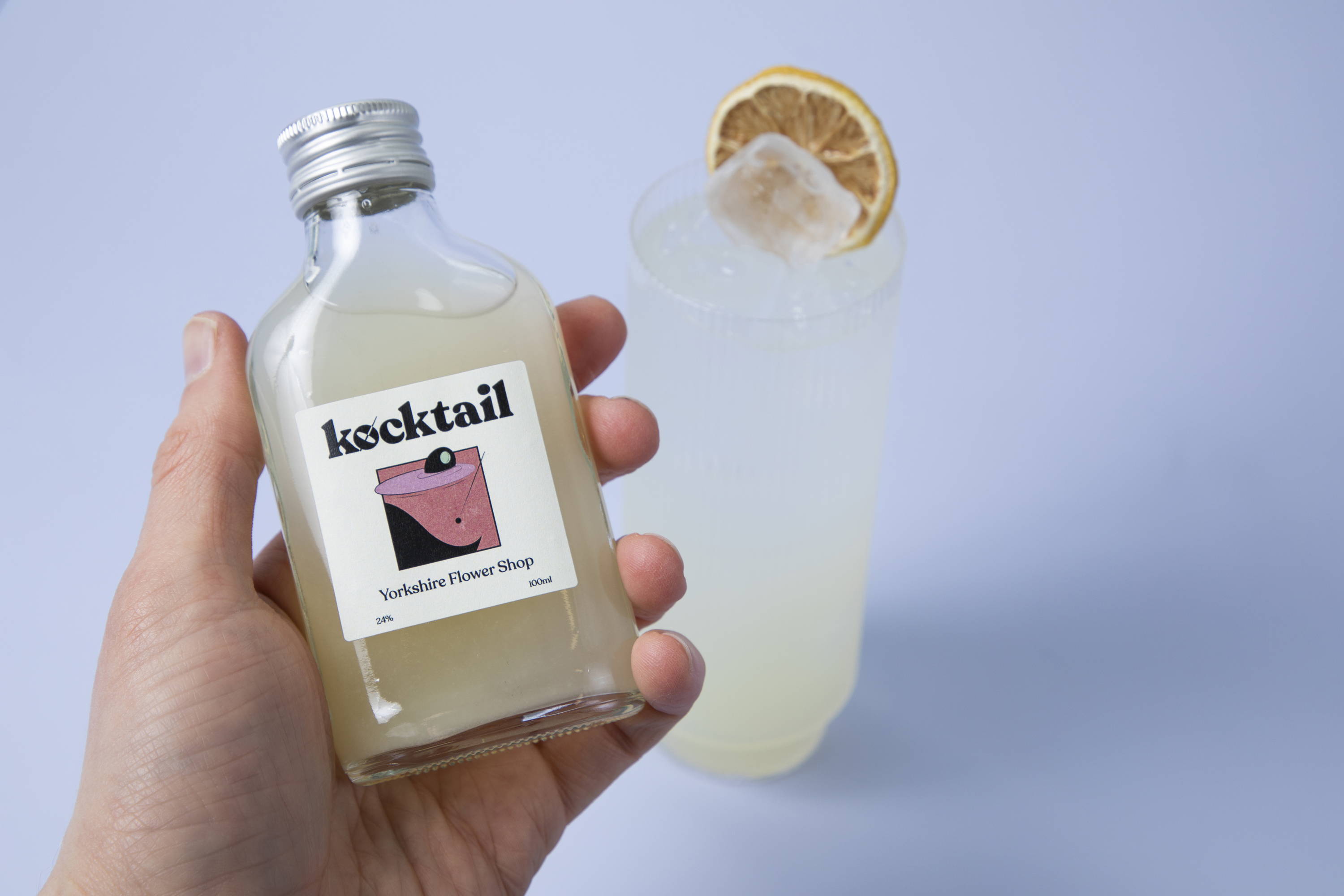 The original Flower Shop cocktail is a floral and slightly spicy Gin Highball which was created in Nashville Tennessee - home of honky tonk, the Grand Ole Opry music hall, Nashville Hot Chicken sandwiches and for our purposes, perhaps most importantly, the Southern outpost of the marvellous Attaboy Bar!
As the promise of spring and Yorkshire's famous Rhubarb crop starts to come into view, our Kocktail Curator Neil Donachie has taken Attaboy's base of gin, elderflower liqueur, lime juice and ginger syrup and added a splash of rhubarb to this delightfully light and refreshingly tall drink.
As a Yorkshire lad born and bred, our co-founder Andrew claims this drink is particularly good as it takes its name from "God's Own Country"…
---
Chocolate and Mint Espresso Martini
Vanilla Vodka 45ml

15ml Borghetti coffee liqueur

25ml cold brew

10ml chocolate syrup

10ml creme de menthe liqueur

Natural vegan foamer
Shake with ice and strain into a coupe glass
Garnish: three coffee beans
Can be found in this month's: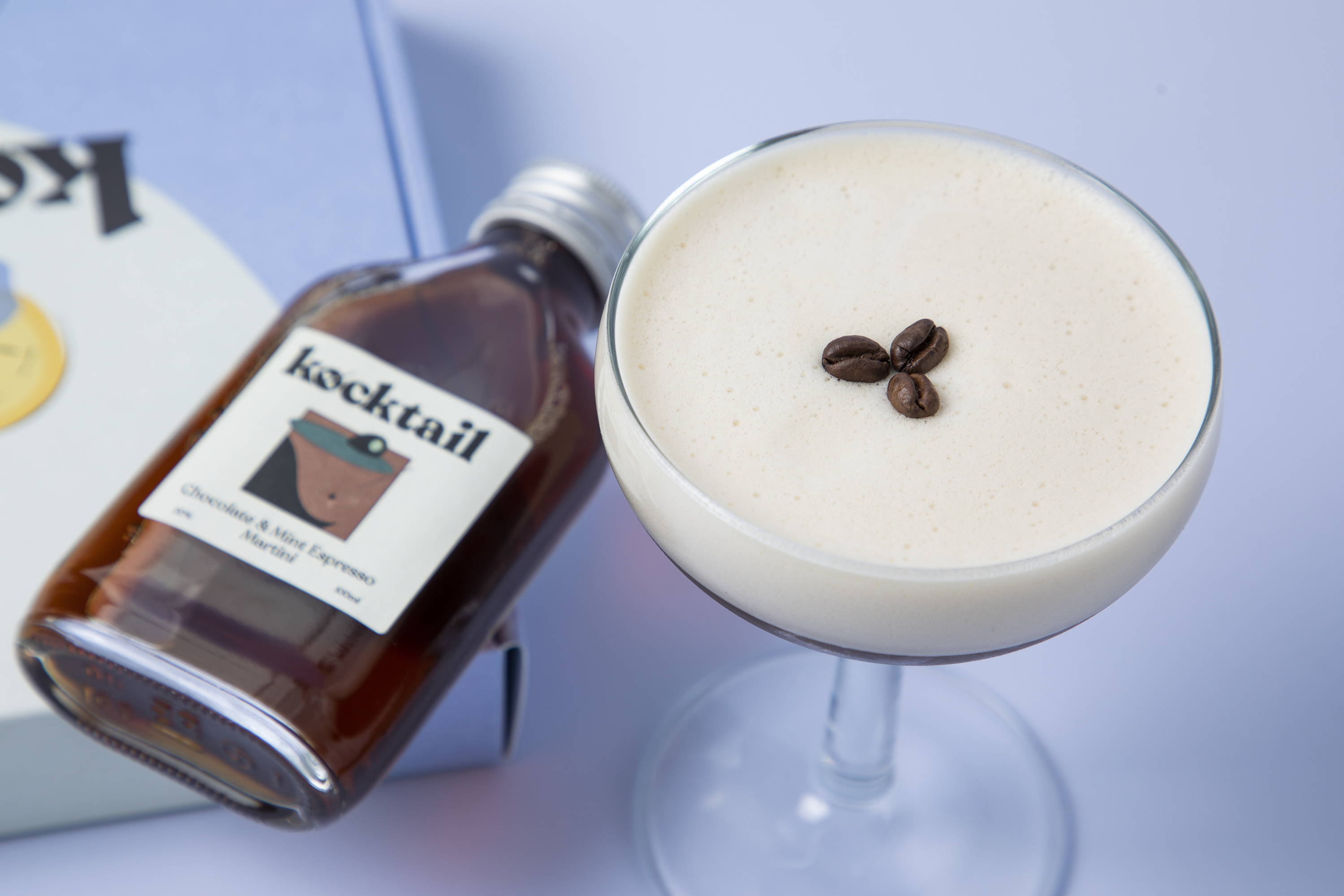 The Espresso Martini is arguably the most famous cocktail in the world and we think our Chocolate and Mint take on the classic more than lives up to the promise of the original.
Our Kocktail Espresso Martini - which forms the base of this drink has recently been voted "Best Espresso Martini" by Cosmopolitan and Harper's Bazaar - so it's a drink we're rather proud to present to you.
We think the addition of the rich and dark cacao liqueur and just the mildest whisper of fresh and sweet mint really transform the espresso based classic into a new beast!
As always, we're proud to use the best ingredients we can get our hands on and, as such, we prefer to use Minor Figures truly exceptional cold brew coffee, alongside Italy's favourite coffee liqueur Caffe Borghetti, to provide that deep and potent Espresso kick.
---
JuJu Man
45ml dark rum

5ml smoked whisky

20ml lemon

20ml honey ginger syrup
Shake with ice and strain into a rocks glass
Garnish: candied ginger
Can be found in this month's: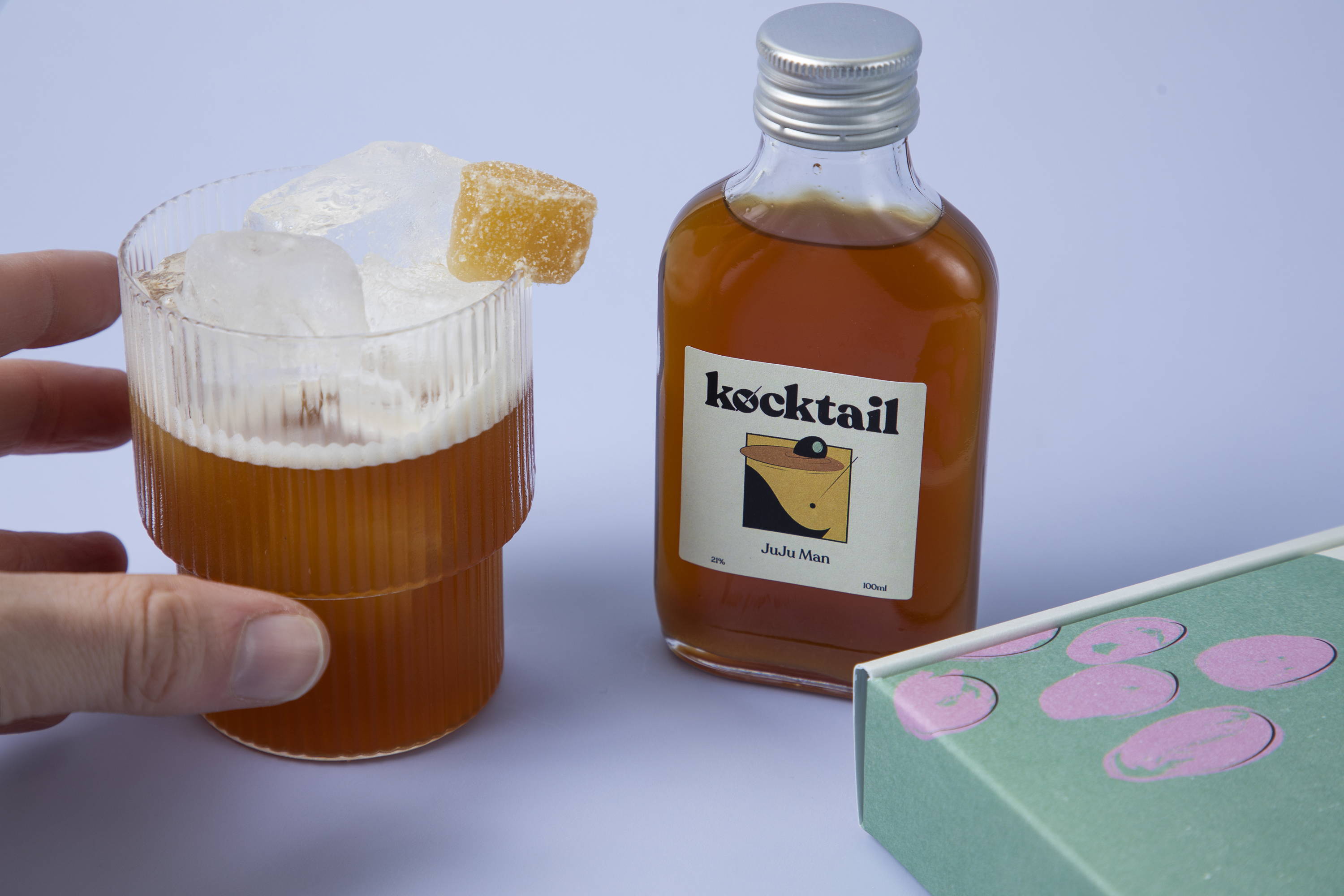 Le Lion Be De Paris, which is perhaps confusingly to be found in Hamburg, Germany, is known as one of the country's finest bars. Renowned for its sophisticated ambience, fine drinks and great hospitality, the bar has become a smash hit in the international cocktail scene since its opening.
Jim Meehan of New York's famous Please Don't Tell Bar suggests "The Germans are famous for their attention to detail and rigorous manufacturing standards: the same goes for the drinks served at Le Lion" and with the charismatic Jorg Meyer at the helm, a warm welcome is almost guaranteed - not to mention a good glass of Champagne, which is offered to guests as they wait for their cocktails!
Those in the know will opt for a Gin Basil Smash or a JuJu Man - a dark rum take on the modern classic Penicillin cocktail of lemon, honey, ginger and peaty single malt whisky.
Sehr gut!
---
Bobby Burns
50ml scotch

25ml sweet vermouth

15ml Benedictine
Simply pour into a martini glass
Garnish: marachino cherry
Can be found in this month's: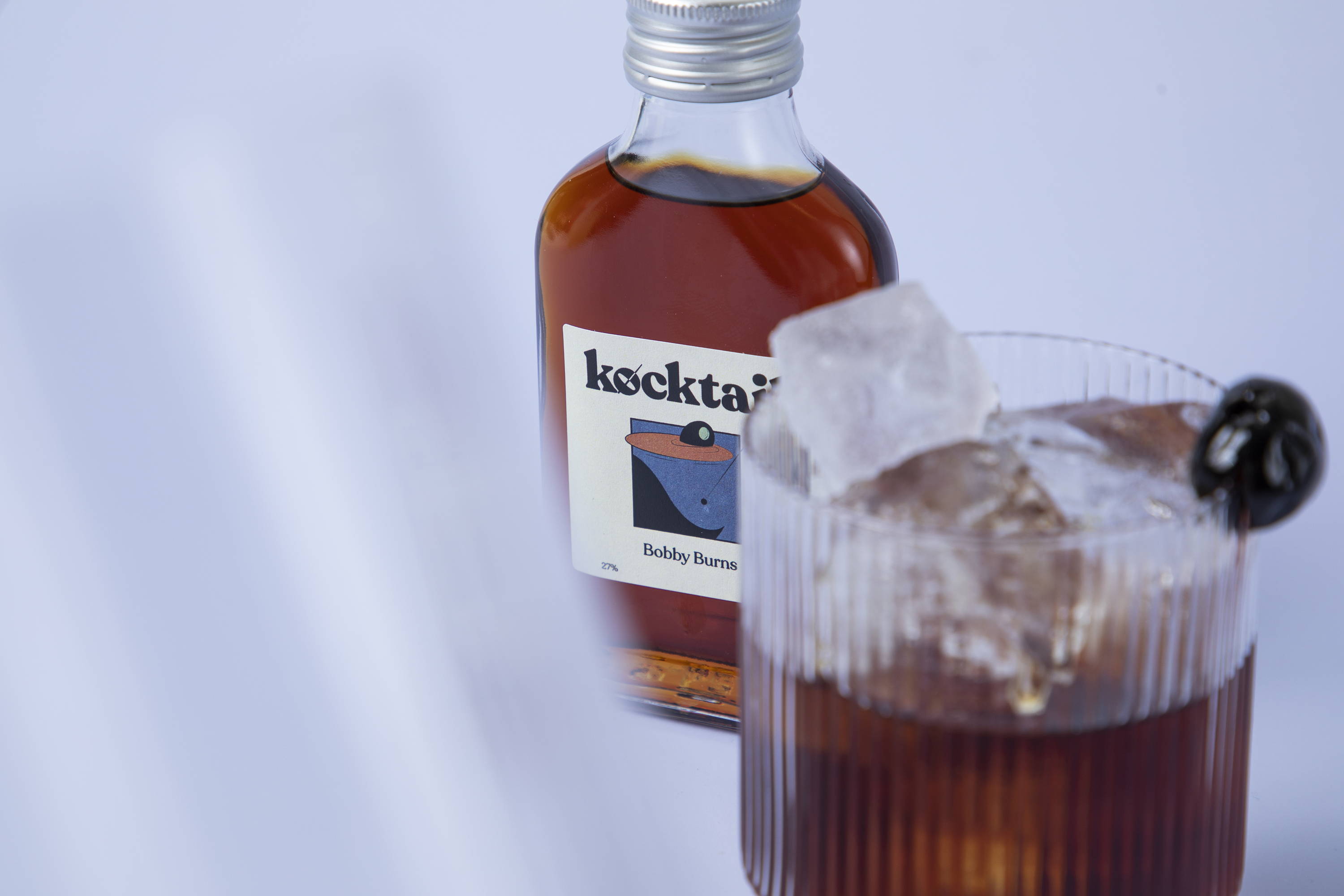 The Burns Monument is to be found at the Southerly foot of Edinburgh's imposing Carlton Hill, just in sight of the even more impressive Arthur's Seat, a 251m ancient volcano which towers above the beautiful city of Edinburgh.
Whilst we would like to believe the monument was erected to honour this marvellous Scotch whisky, sweet vermouth and benedictine cocktail, even we would have to concede that it may actually have been named to honour the great Scottish writer, Robert "Rabbie" Burns.
Despite this marvellous Scotch cocktail being called the Bobby Burns and the fact that it has been hugely popular on Burns Night for many decades, it seems the drink's moniker actually comes from a NYC Cigar tycoon of the same name, who was fortunate enough to have had the short named after him!
But as Rabbie so aptly suggests "Painters and poets have liberty to lie" - so we'll raise a glass of Bobby Burns to toast the poet!
---
Chocolate Toronto
45ml Buffalo Trace bourbon

10ml chocolate liqueur

10ml maple syrup

2 dash chocolate bitters

barspoon fernet branca
Pour into a rocks glass over ice
Garnish: dried orange
Can be found in this month's: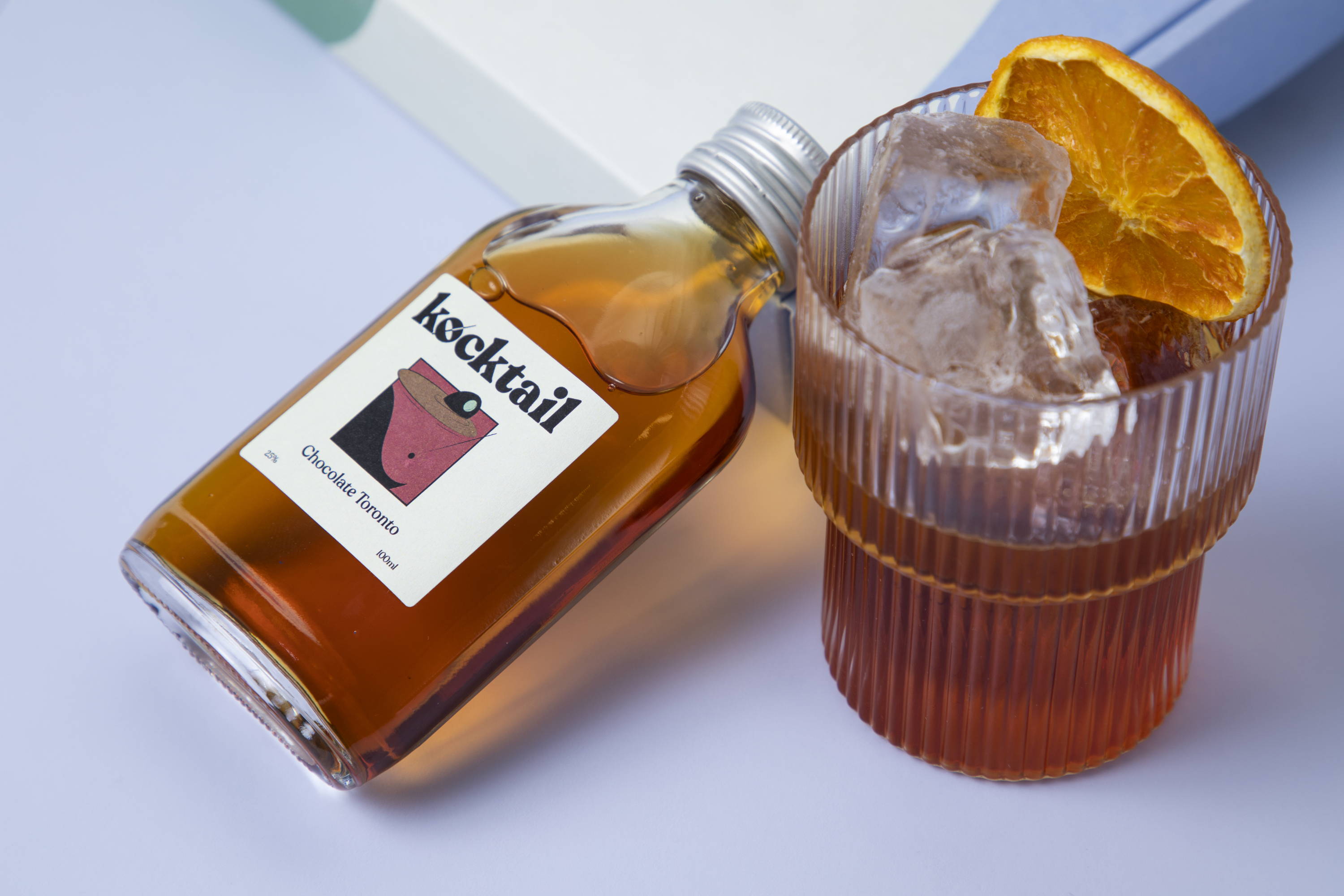 The Toronto cocktail is a real connoisseurs choice. Its base of whiskey is jolted to life with a good glug of the beguiling Fernet Branca. Well known as a bartenders favourite, the Italian amaro, initially marketed to cure cholera, is now known to cause delight within its drinkers.
Fernet Branca is created using 27 different ingredients, rumoured to include Chinese rhubarb, angelica, myrrh, aloe ferox and chocolate - so we have picked up the baton of the last ingredient on the list and created our Chocolate Toronto - which has hints of mint, herbs and chocolate on the palate - plus an echo of aged rum, despite none being present in the mix. Intriguing!
---
Winter Sun Buck
50ml aged rum

25ml lime

10ml ginger syrup

10ml strawberry syrup

15ml passionfruit puree
Shaken and strain into highball over ice
Garnish with lime wheel
Can be found in this month's: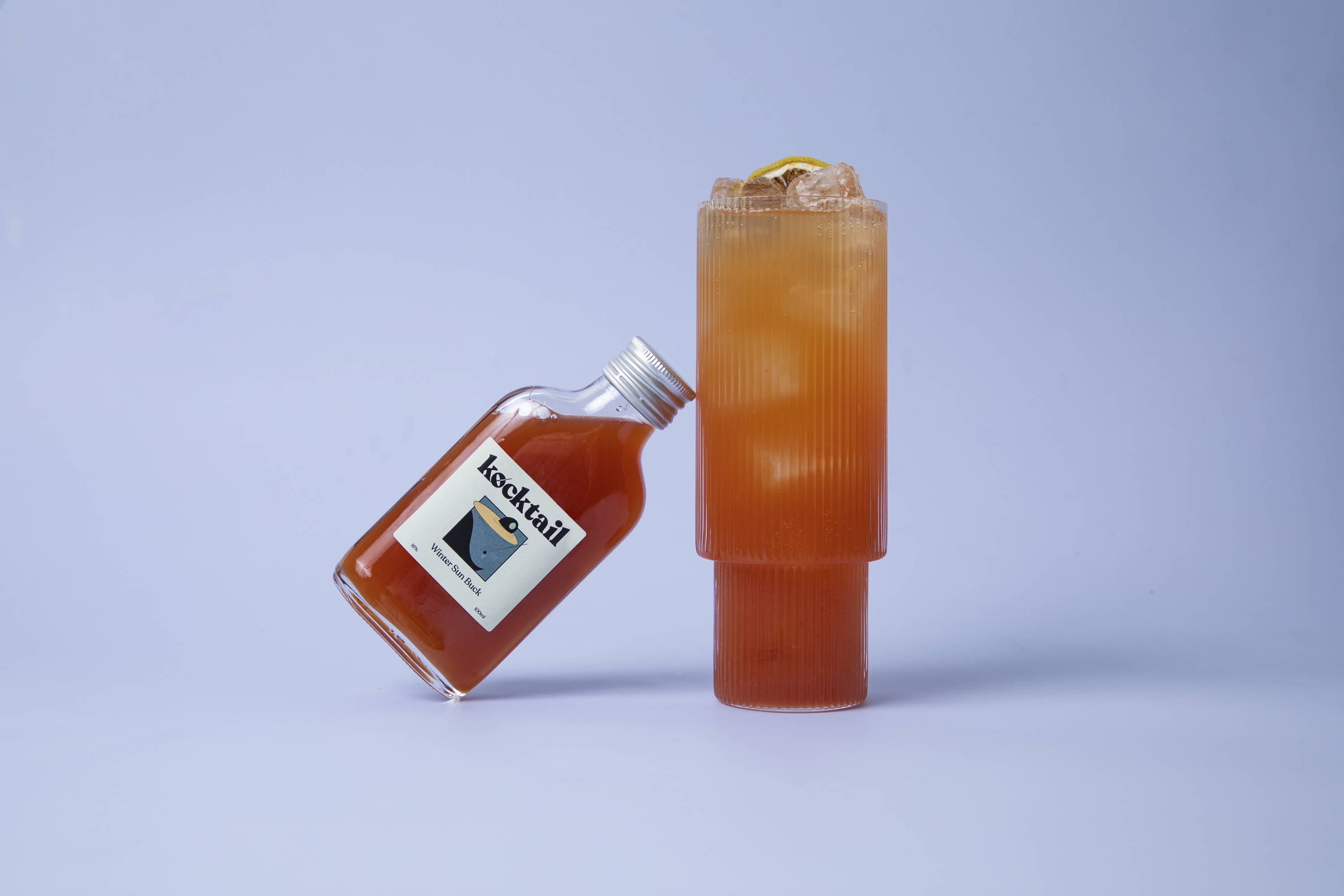 As the sun rises on a new and hopefully brighter year for us all, we're delighted to be here to offer you a brief moment of joy. Turn the television off, light that Diptyque candle you've been holding on to, perhaps drop the needle on your favourite record and indulge in your very own Winter Sun Buck.
Buck cocktails have been providing moments of delight for at least a century and potentially take their name from a bucking horse, due to the kick the ginger in the cocktail provides.
Here's to 2022 giving a good, short, sharp kick to propel us all into a marvellous year and many more great cocktails!
---