DECEMBER 2021 - What's In The Box?
---
Gingerbread Espresso Martini 
40ml Wheatley vodka

25ml cold brew coffee

15ml speculoos syrup

5ml sugar syrup
Shake with ice and strain into a martini glass.
Garnish: three coffee beans  
Can be found in this month's: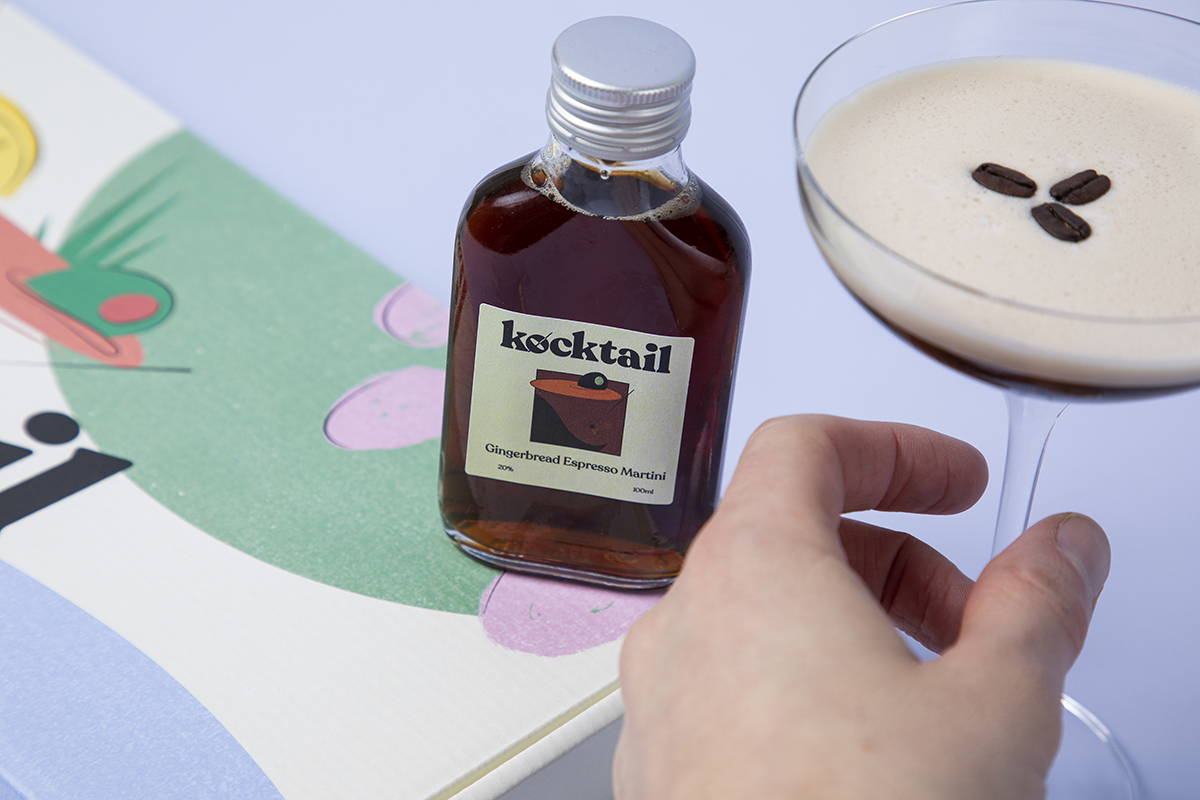 At Kocktail we believe that the vodka and coffee based modern classic, the Espresso Martini, perhaps one of the world's most famous cocktails, can be something special when presented with the care and attention it deserves.
Our version of Dick Bradsell's classic Espresso Martini has been named "Best Espresso Martini" by both Harper's Bazaar and Cosmopolitan Magazine, so we thought it only right we take the same award winning base of the marvellous 10 times distilled Wheatley Vodka, Italy's favourite coffee liqueur Caffè Borghetti and cold brew coffee from London's famous Minor Figures and give it a festive twist!
The slightly warm, caramelised spice of the speculoos syrup lifts the coffee notes, adds in a whisper of gingerbread spice and creates a perfectly balanced modern Christmas classic that would even delight good old St Nick himself.
---
Stork Club
30ml Hepple Gin

25ml orange juice

30ml Cointreau

15ml lime
Shake with ice and strain into a coupe glass.
Garnish: Dried orange
Can be found in this month's: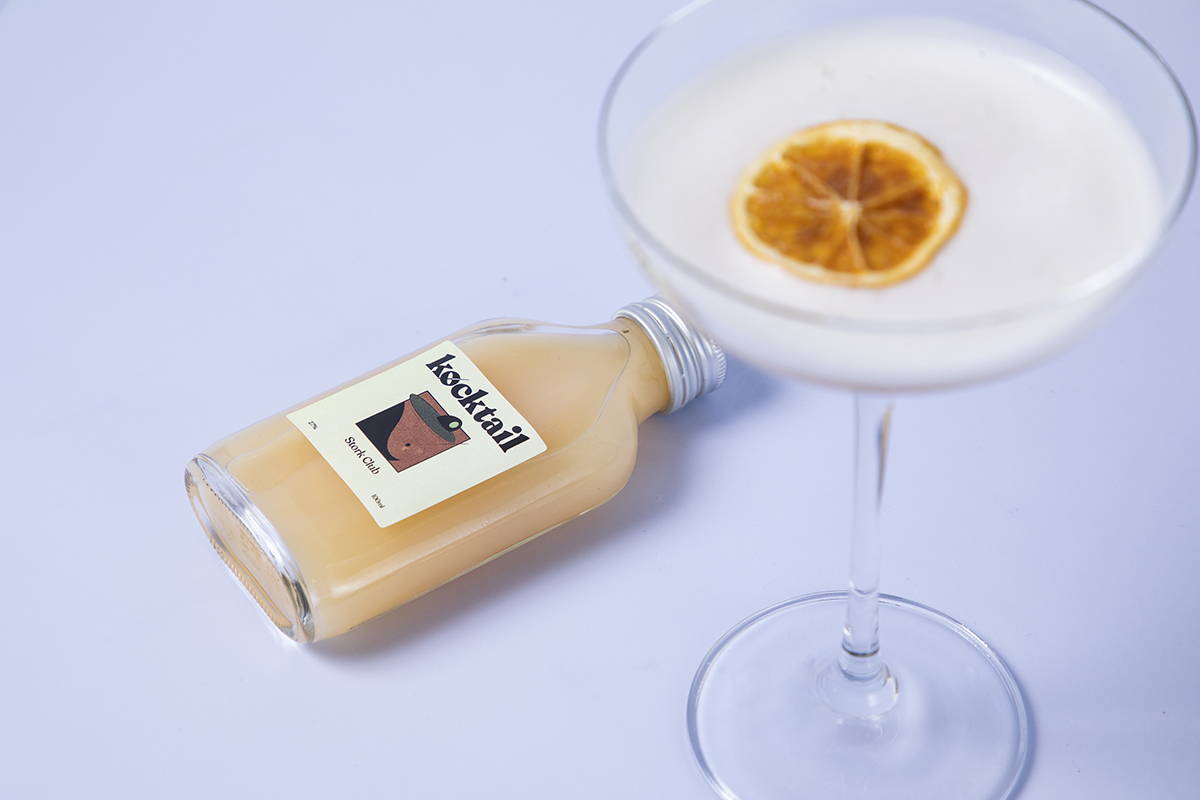 The Stork Club cocktail takes its name from a club once referred to as "New York's New Yorkiest place", the legendary mid-century celebrity hangout in Manhattan.
Owned by a former bootlegger and a magnet for the who's who of the day, the Stork Club's walls were lined with mirrors and extravagant floral displays. The infamous "club room" - often frequented by the likes of the Kennedys and Roosevelts, was guarded by the notoriously picky head waiter "Saint Peter".
The bar-hound and famed American novelist Ernest Hemingway reportedly settled a particularly large bar tab by cashing in his $100,00 cheque for the film rights to "For Whom The Bell Tolls".
We're only speculating but if Hemingway's tab comprised of a swimming pool's worth of Stork Club cocktails, then we wouldn't blame him…
---
Spiced Apple Daiquiri
50ml White Rum

25ml Lime

20ml Cinnamon infused honey syrup

25ml freshly squeezed apple juice
Shake with ice and strain into a coupe glass.
Garnish: Grated Nutmeg
Can be found in this month's: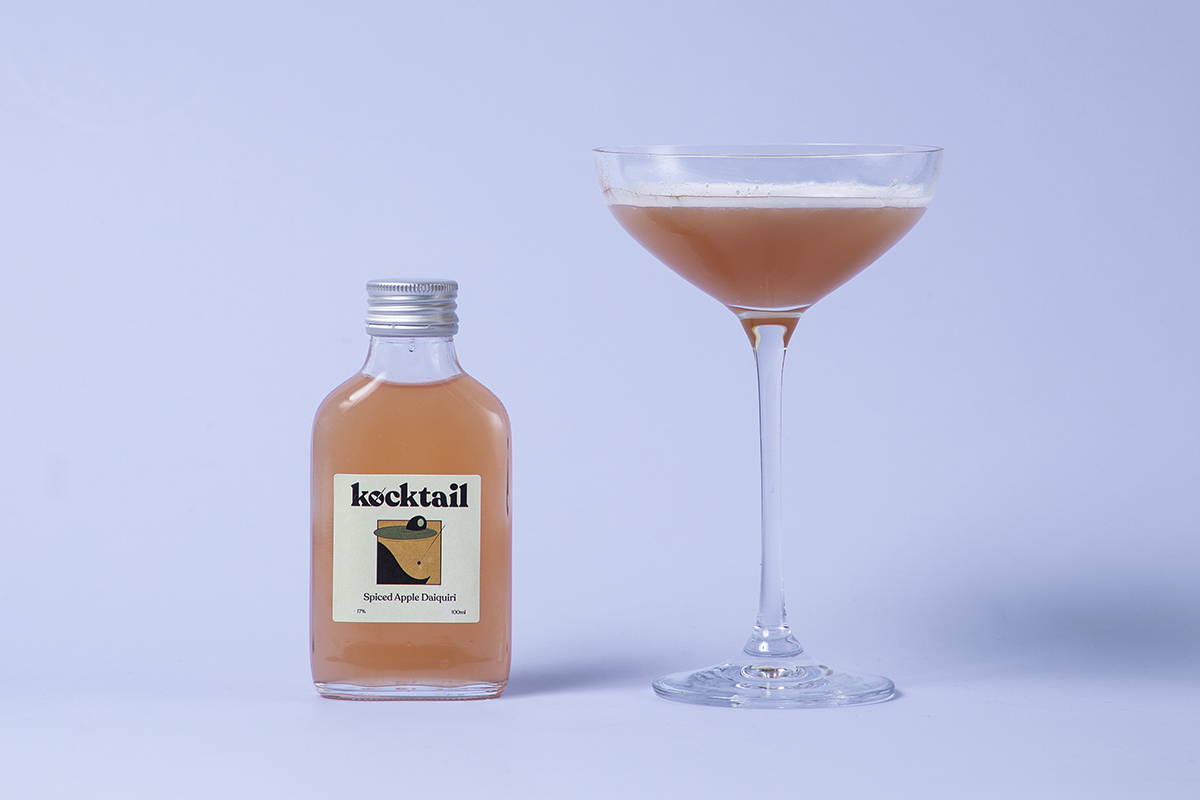 The classic 1930 Savoy Cocktail Book features a quote on the Daiquiri from Joseph Hergesheimer's belles-lettres, "San Cristobal de la Habana":
"The moment had arrived for a Daiquiri. It was a delicate compound; it elevates my contentment to an even higher pitch. Unquestionably the cocktail on my table was a dangerous agent, for it held in its shallow glass bowl slightly encrusted with undissolved sugar the power of a contemptuous indifference to fate; it set the mind free of responsibility; obliterating both memory and tomorrow… Yes, that was the danger of skilfully prepared intoxicating drinks."
We'd like to hope that our slightly festive take on the Cuban classic, with the addition of rich and warming spiced apple flavours, helps to bring the original drink to an even higher pitch still!
---
Winter Orchard Fizz
40ml Haymans Sloe Gin

20ml Lemon

10ml Pear syrup

10ml Elderflower liqueur
Shake with ice and top with ginger ale
Garnish: Cinnamon stick
Can be found in this month's: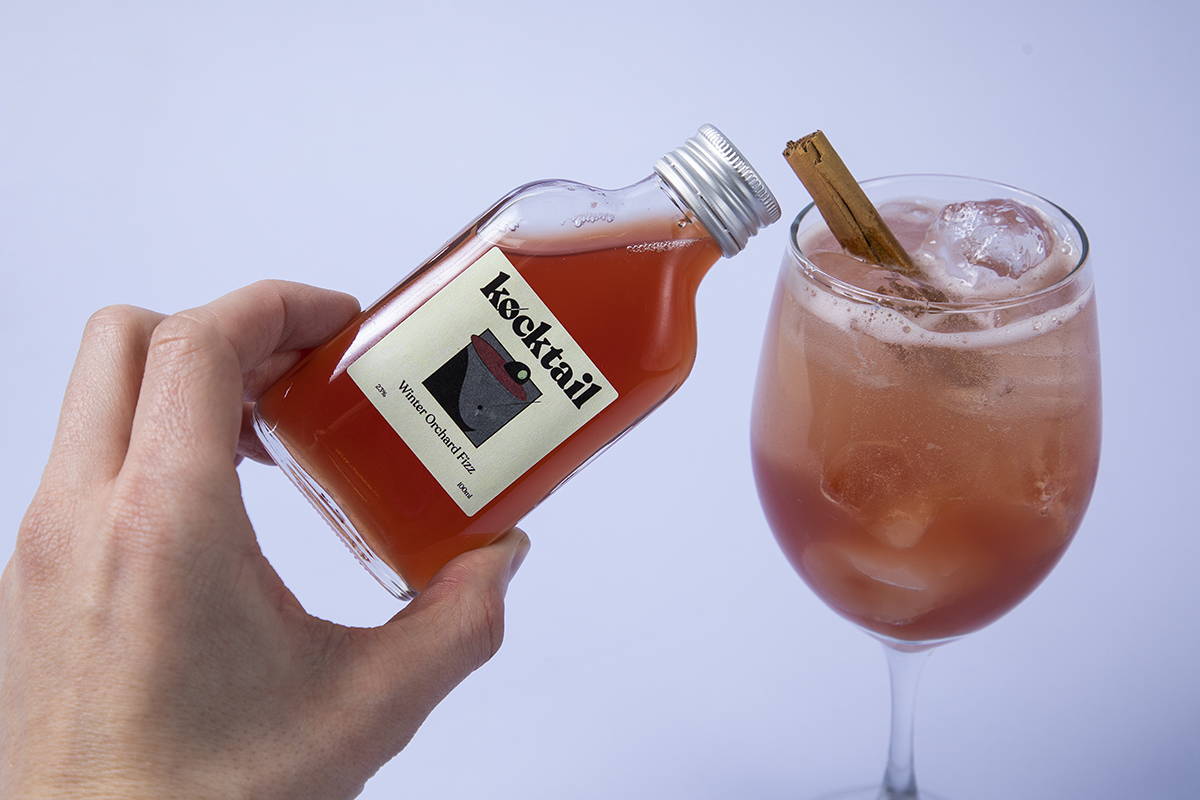 Our head cocktail curator, Neil Donachie has created this delicious take on a Sloe Gin Fizz to help warm you up this holiday season. Featuring the winter classic liqueur, Sloe Gin at its base and a generous but balanced helping of pear and elderflower flavours, this festive cocktail really comes to life when topped with the fiery fizz of ginger ale.
We'd recommend indulging in this one at the start of a night, to really help get the evening's proceedings going with a sparkle.
---
Chocolate Orange Fix
25ml Blended Scotch Whisky

25ml Cointreau

25ml lemon

25ml cacao liqueur

Dash of foamer
Shake with ice and strain into a coupe glass
Garnish: Dried Orange
Can be found in this month's: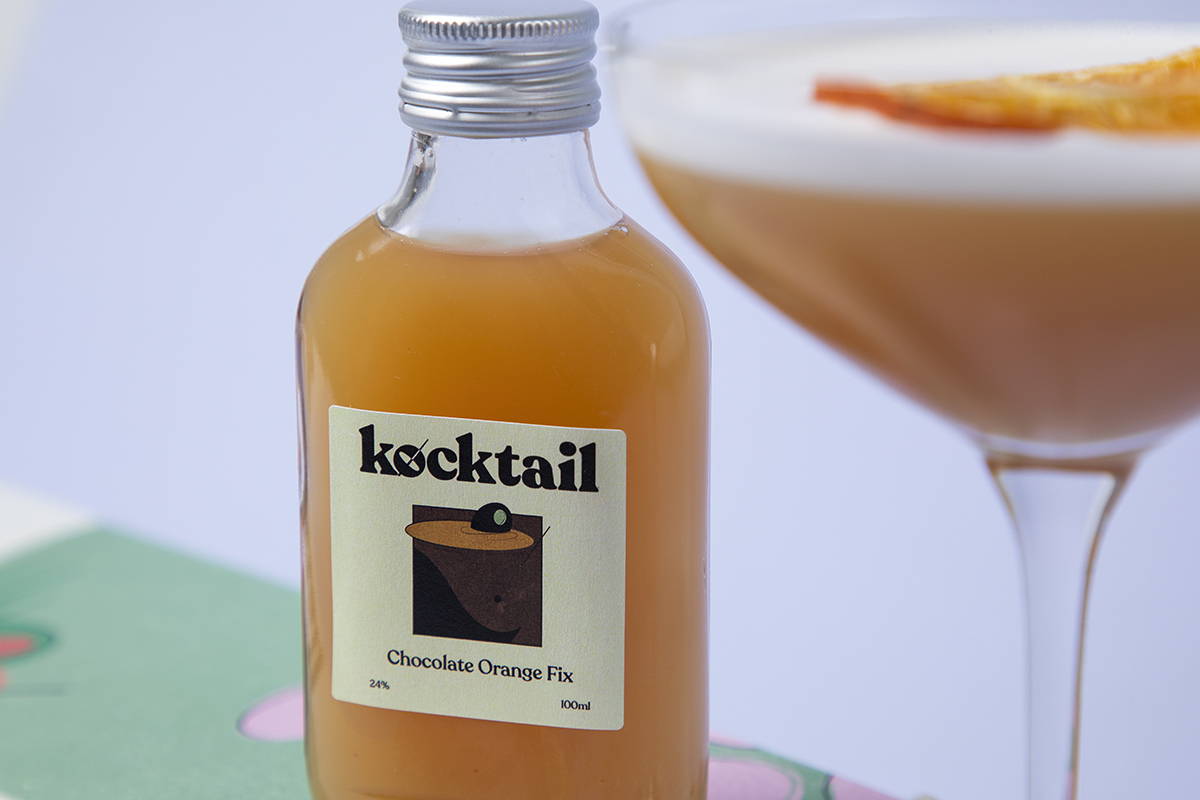 Is there any flavour more evocative of Christmas in Britain than a classic chocolate orange? Whether it be the ubiquitous Terry's Chocolate Orange or perhaps something a shade fancier, it's certainly been a fixture of the Christmas period for us here at Kocktail HQ for as long as we can remember.
To celebrate cracking the foil wrapped orange open every year, we have created our own, decidedly mature take on the tradition with this chocolate orange enhanced whisky sour.
This original cocktail features a mix of Scotch Whisky and the french orange liqueur, Cointreau at its core - so it is unsurprisingly the sort of drink that old St Nick himself would be pleased to deliver through the chimneys of even the most serious of cocktail aficionados!
---
Fish House Punch
25ml cognac

35ml aged rum

20ml lemon

10ml peach liqueur

10ml peach syrup

30ml cold breakfast tea
Shake with ice and pour into an ice filled rocks glass
Garnish: Dried lemon
Can be found in this month's:
The decidedly unglamorously named Fish House Punch actually finds its roots in one of the world's oldest dining clubs, the Schuylkill Fishing Company club - otherwise known as the Fish House.
This mix of rum, cognac, lemon and black tea was traditionally served punch style in a large "bowl of fine Lemon Punch big enough to have swimmed half a dozen of young geese"!
Local legend suggests that President George Washington once visited the club and drank so much of the punch that he was unable to scribe a diary entry for three full days.
Whilst we certainly wouldn't encourage drinking an entire bowl of this delightful punch, we do hope you enjoy your taste of this classic tipple.
---
Gingerbread Whiskey Mac
45ml Blended Scotch Whisky

30ml Stones Ginger Wine

10ml gingerbread syrup
Simply pour into an ice filled rocks glass
Garnish: Dried orange
Can be found in this month's: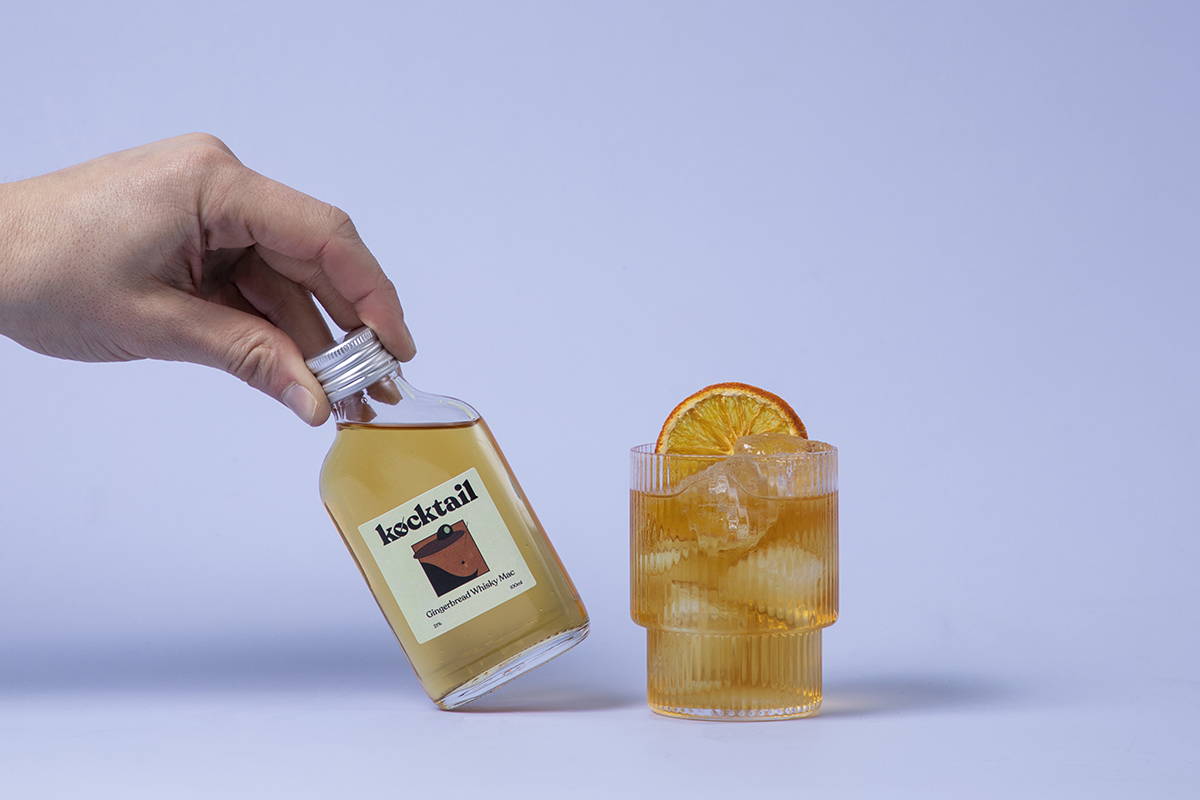 The Whisky Macdonald, commonly referred to as the Whisky Mac is a classic winter warmer that was invented back in the days of the British Raj in India by Colonel Hector "Fighting Mac" MacDonald - a working class soldier who rose through the ranks of the traditionally classist British Army to become a hero in Victorian Britain.
The drink is a simple combination of great quality blended Scotch whisky and ginger wine - which was a popular tipple with soldiers at the time, as it was thought to stave off cholera in the subcontinent. Whilst we don't claim the drink offers any medicinal properties, it really is rather delicious and on top of the classic recipe we've added a splash of gingerbread syrup to ramp up the spiced festive notes.
---
Country Life
20ml Jamaican rum

25ml ruby port

2 dash orange bitters
Simply pour into a chilled coupe glass
Garnish: Cherry
Can be found in this month's:
The Country Life cocktail is a fine twist on the classic Manhattan, with the addition of warming spice from Jamaican Rum and a lovely festive decadence from the splash of port.
Invented, or at least first codified in 1945 by the Crosby Gaige in his 'Cocktail Guide and Ladies Companion' the cocktail is a simple drink that relies on each element being just so.
Gaige quotes "accuracy means uniformity - standardization. There's good reason for striving to attain this goal - it is the able barman's badge of fine craftsmanship. It is your guarantee that the Manhattan, for instance, that you mix today will taste exactly as good as the one you made last week."
Following Crosby's fine words, we present this classic cocktail for your enjoyment.
---