AUGUST 2021 - What's In The Box?
---
Blushing Monarch 
30ml Hepple Gin

10ml Campari

15ml Fresh Orange Juice

15ml Fresh Lemon Juice

10ml Pineapple & Passionfruit syrup

Small dash of vegan foamer
Shake with ice and then strain into an ice filled rocks glass.
Garnish: dehydrated orange.
Can be found in this month's: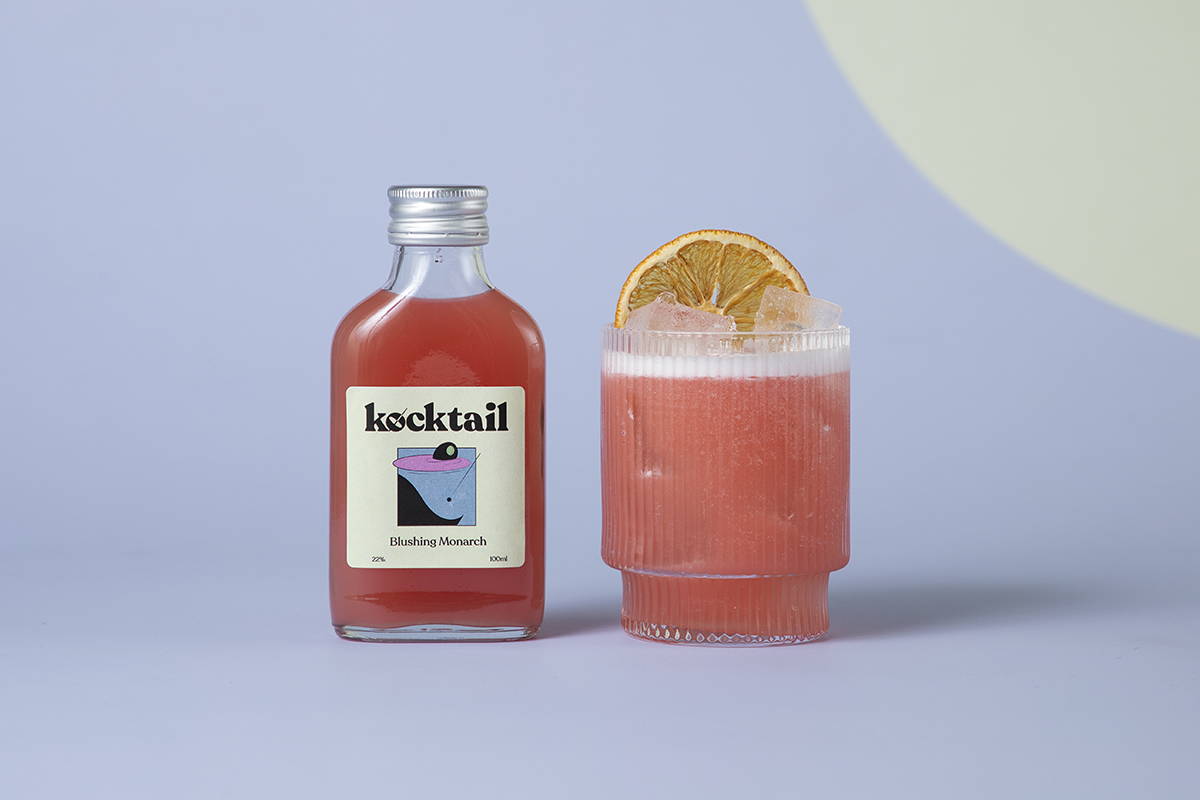 The legendary inventor of the Blushing Monarch, who sadly passed away in June of this year, was a renowned barman and one of the longest serving bartenders at London's illustrious Savoy Hotel.
Salim Khoury started his bartending career in 1960 at Beirut's famed Le Bristol Hotel, at the tender age of just 15. Khoury later migrated to England and landed a job at the Savoy Grill on his very first attempt. After some time at the hotel, Khoury took on the role of Assistant Head Bartender under the inimitable Peter Dorelli, who then passed the coveted role of Head Bartender onto Khoury after his own retirement.
The Blushing Monarch cocktail is perhaps Khoury's masterpiece. Created to mark Princess Diana's wedding in 1981, the ruddy-cheeked coloured cocktail showcases Khoury's knack for simple and elegant drinks that stand the test of time. Oh and yes, Diana was known to enjoy the drink created in her honour…
---
Bramble
50ml Hepple gin
20ml fresh lemon juice
20ml crème de mure
Shake with ice then strain into an ice filled rocks glass.
Garnish: Lemon wheel.
Can be found in this month's: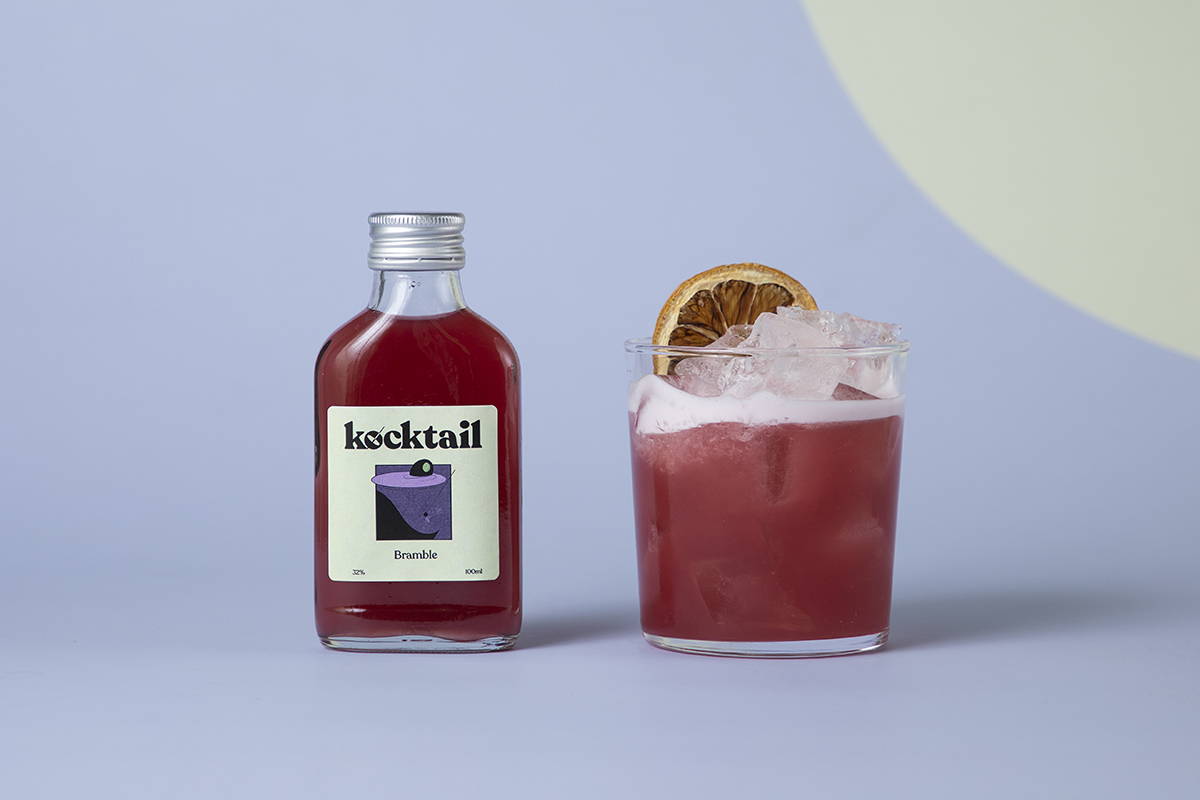 As inarguably one of the greatest British bartenders of all time, Mr Dick Bradsell is a bit of a hero here at Kocktail HQ. His legacy stretches far and wide but one of our favourite of his creations is at the forefront of our mind, as the summer sun brings the season's blackberries to their prime.
Here we present one of Bradsell's classic drinks, the Bramble. An alluring yet simple mix of Hepple Gin, fresh lemon juice and a drizzle of the tart and sweet blackcurrant elixir, Crème De Mure.  
Bradsell created the drink during his tenure at Fred's in Soho. A fashionable private members club for the bright young things of London's creative art, fashion and music scene. The bar was frequented by the likes of Boy George, Neneh Cherry, Siouxsie Sioux and a young Naomi Campbell but thanks to Bradsell, the cocktails remained the star of the show.
The Bramble's reputation has only grown throughout the years. Bradsell characteristically once remarked "Hey, I invented a classic! Do I have to retire now?" after seeing the drink listed in the 'Classics' section of the cocktail menu at a Raymond Blanc restaurant.
---
Strawberry And Lychee Margarita
40ml Pueblo Viejo Blanco Tequila
25ml fresh pink grapefruit juice
15ml fresh lime juice
15ml strawberry and lychee syrup
Shake with ice and strain into a martini glass.
Garnish with rose salt.
Can be found in this month's: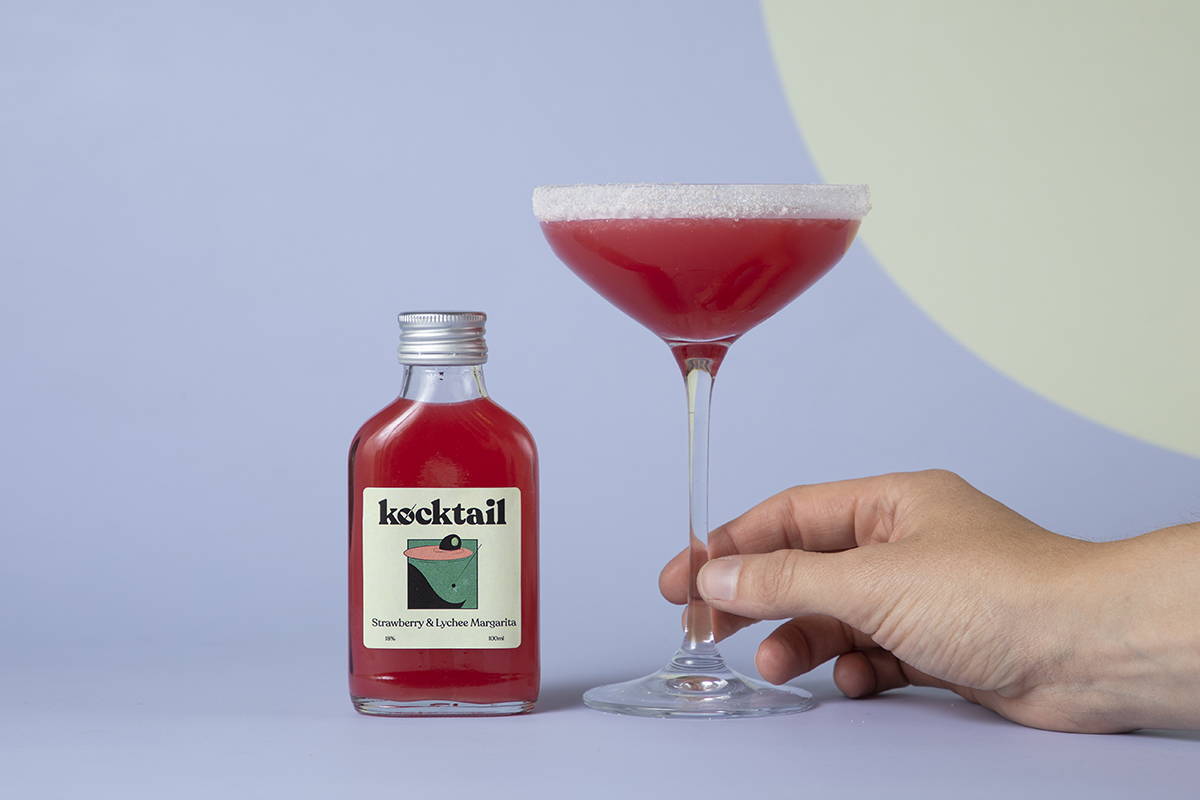 As we hit the peak of summer, our Kocktail curator Neil Donachie has pulled a delight of a twist on the Margarita out of his bag of fine ingredients.
The Margarita's history is somewhat lost in the sands of time but the 1930s favourite, the Tequila Daisy was almost certainly one of its predecessors. Then in 1944 a "Tequila Sidecar" was used to advertise Tequila in the US, possibly renaming the aforementioned Daisy. Skip forwards to 1953 and Esquire Magazine publishes the first mention of a truly modern Margarita. Their description of the drink is unsurprisingly, somewhat less modern - "She's from Mexico, Senores, and her name is the Margarita Cocktail – and she is lovely to look at, exciting and provocative".
Then if we take a big leap forward to 2021, the strawberry and lychee Margarita is created at Kocktail HQ using young and clean Pueblo Viejo Tequila, refreshing pink grapefruit juice, a dash of fresh lime juice and the big, bold and summery flavours of lychee and strawberry.
Delicious history, in a glass…
---
Son of a Beesting
40ml Hepple gin
20ml fresh lemon juice
10ml ginger syrup
10ml honey syrup
3 drops of rose water
Shake with ice and strain into an ice filled rocks glass.
Garnish with candied ginger
Can be found in this month's: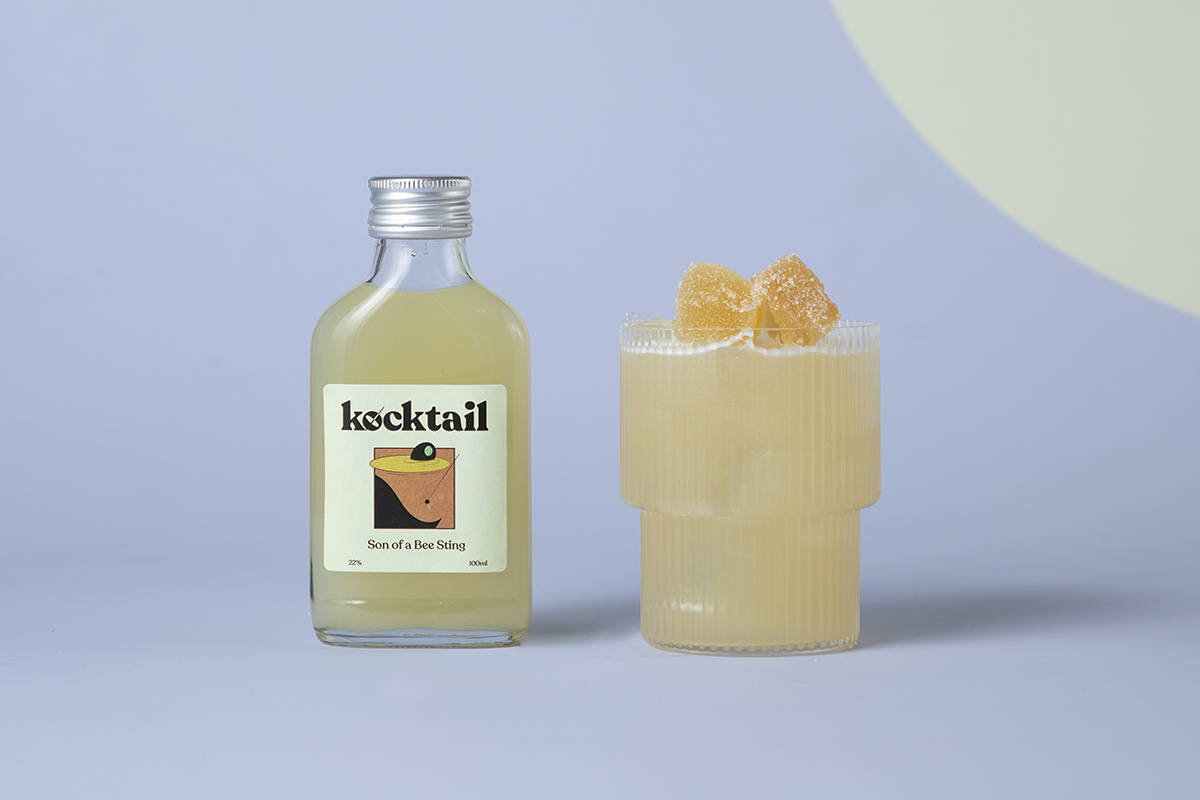 The Son of a Beesting's lineage can be thought of in two ways. Both of which are quite as delicious as you would imagine for a drink of this calibre. The cocktail is either an ever so slightly spiced version of one of the all time classic gin cocktails, the prohibition era Bees Knees or as a gin take on the whiskey and ginger based cocktail, the Penicillin.
It's thought that the Bees Knees lemon juice and honey were originally added to the cocktail to mask the poor quality of gin available during prohibition. Fortunately for us, we are using the truly marvellous Hepple Gin in our take on the modern Son of a Beesting, so we have no such issues!
The addition of rosewater into the Son of a Beesting helps to bring out the floral notes in the honey and lifts the juniper in the Hepple gin to the forefront - making a light and floral drink with just the merest hint of warmth from our house-made ginger syrup.
---
The Malecon
40ml Bacardi white rum
25ml fresh lime juice
15ml ruby port
10ml oloroso sherry
20ml sugar syrup
1 dash of Peychauds bitters
Shake with ice and strain into martini glass.
Garnish with star anise.
Can be found in this month's: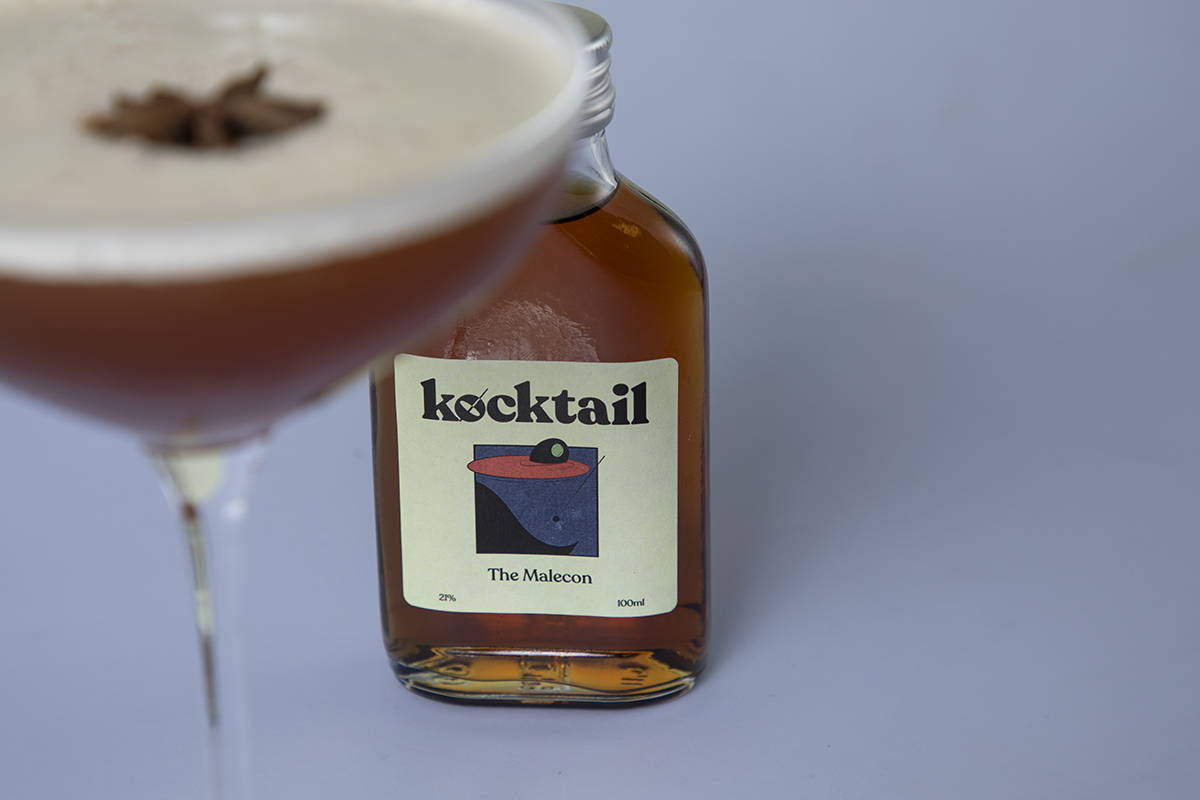 The Malecon cocktail's roots can be traced as far back as 1915 when it was featured in the cuban cocktail guide 'Manual Del Cantinero' but as the years have passed, the drink has been altered and updated to suit modern tastes.
The version we present today was created by Eric Lorincz during his tenure at the Connaught Bar. Lorincz was inspired to make the drink after a walk along the Malecon, the beautiful avenue atop a sea wall in Havana, Cuba. Lorincz said "I have read that the essence of what it means to be Cuban is to accept the inevitabilities of human existence, that we are born and must die, and to make the very best of the life in between and have as good a time as possible."
In the spirit of the Malecon and Lorincz, we recommend enjoying your drink with gusto on a warm afternoon…
---
William Wallace
50ml blended scotch whisky
10ml Carpano Classico vermouth
10ml PX sherry
2 dashes of orange bitters
Serve straight from the fridge, directly into a martini glass
Garnish: Maraschino cherry
Can be found in this month's: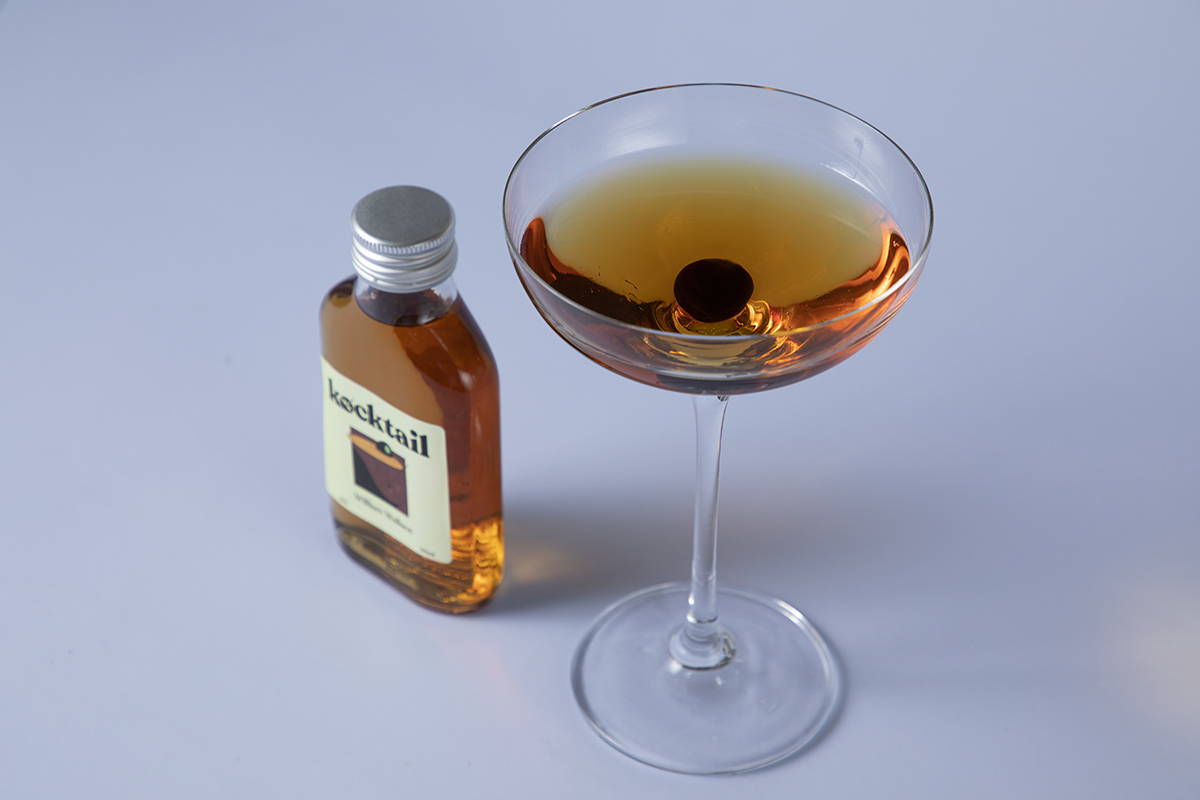 As one of Scotland's most famous sons, William Wallace, the famous knight, has rarely dipped out of popular culture. From poems written by the likes of the great Robert Burns, to the famous cry of "FREEDOM" exclaimed by Mel Gibson in his wildly inaccurate 90s blockbuster - the only honour Wallace was missing was to have a world class cocktail named after him…
Fortunately, one of our favourite bartenders, Joe Schofield of Schofield's Bar, in the stunning art deco building, Sunlight House in Manchester, stepped up with this excellent take on a Rob Roy mixed with elements of a Bobby Burns cocktail.
Schofield swapped the Benedictine out of the drink in favour of a splash of Pedro Ximenez sherry and added a few dashes of orange bitters to round the drink out.
The William Wallace is just the quality of drink you would expect from a previous winner of the coveted 'Bartenders Bartender' award at the World's 50 Best Bars.
Here's to William (and Joe!)
---
Port of Call
40ml Calvados
20ml ruby port
20ml fresh lemon juice
15ml honey syrup
Shake with ice, then strain into an ice filled rocks glass.
Garnish with cinnamon.
Can be found in this month's: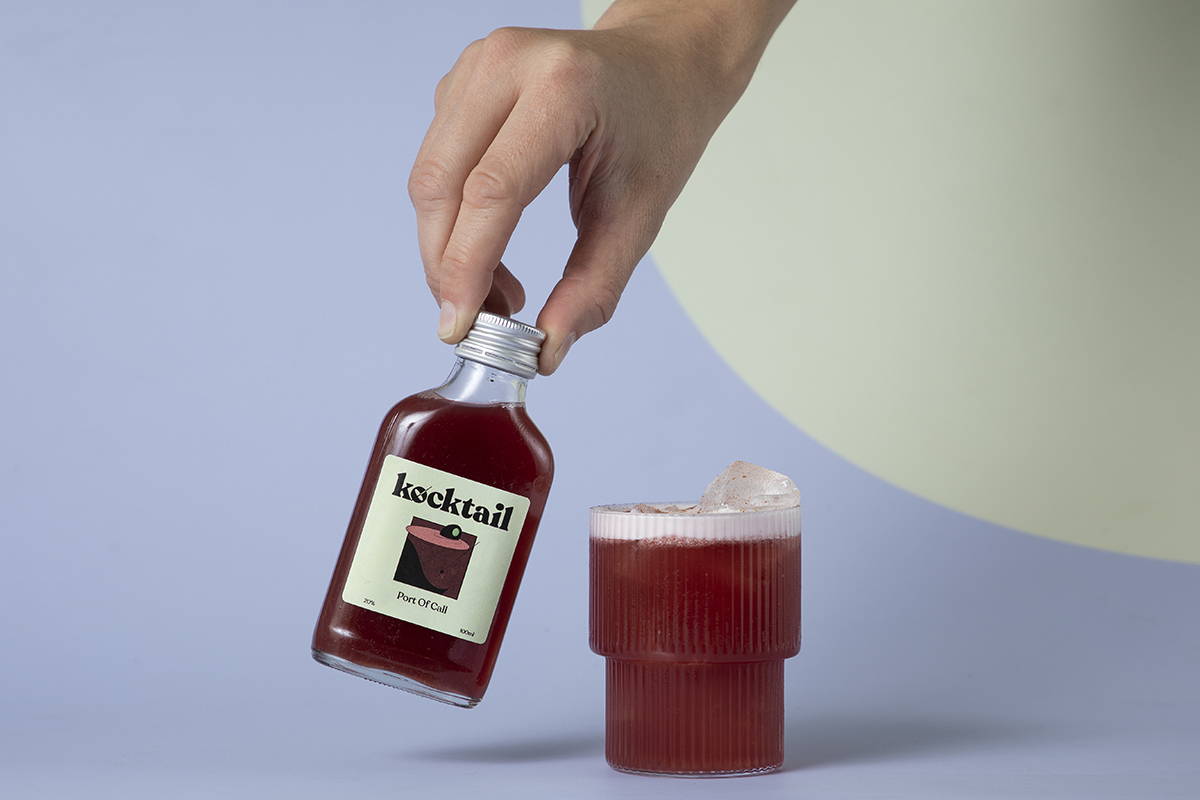 The Port of Call is a stunning cocktail created by Sam Ross of the spectacular Attaboy bar in 2016.
With almost half of the cocktail's sum comprised of the wonderful french Eau de vie or "Water of life" that is apple Calvados - the drink has a delicious fresh taste with a richness and depth provided by the ruby port and the viscous honey syrup.
Calvados was first produced at least as far back as the 1500's but was really taken to heart by the French in the 19th century when workers and farmers would add a splash of Calvados to their morning coffee to warm them up and steady them for the work day ahead - a tradition known as café calva.
The apple brandy was even used to make explosives during the second world war due to its high alcohol percentage. So we'd recommend caution when indulging in the delicious but potent Port of Call!
---
Silver Screen Trilogy
10ml Calvados

10ml salted popcorn syrup

10ml Amaro Averna

2 dashes of orange bitters
Simply pour into an ice filled rocks glass
Garnish: Orange wheel 
Can be found in this month's: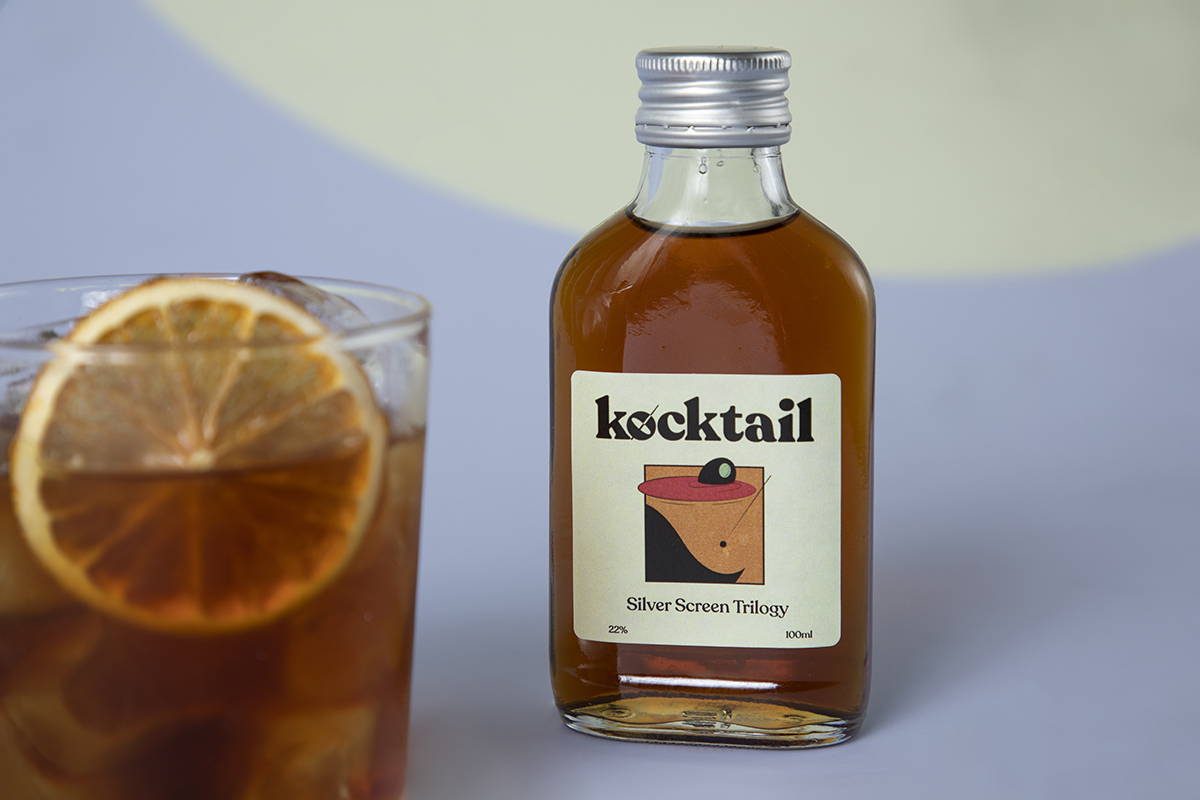 From the classic Elvis Presley Trilogy to The Godfather Trilogy, American cultural highlights have often come in threes. Three after all, is the magic number. The Silver Screen Trilogy is our own twist on the modern classic American Trilogy cocktail by Richard Boccato and Michael McIroy previously of NYC's Little Branch bar.
The original trilogy refers to three American ingredients, applejack brandy, rye whiskey and orange bitters. Our take on the cocktail spins the drink into the perfect cocktail to enjoy whilst sinking into a trilogy of movies - with its salted popcorn syrup and Amaro Averna, which has an interesting flavour profile not dissimilar to Coca Cola.
Lights, cameras, action!
---