APRIL 2022 - What's In The Box?
---
---
Weekend at the Waldorf 
50ml White Rum

10ml Cointreau

20ml fresh lime juice

15ml strawberry syrup
Shake with ice and strain into a coupe glass.
Garnish: lime
Can be found in this month's: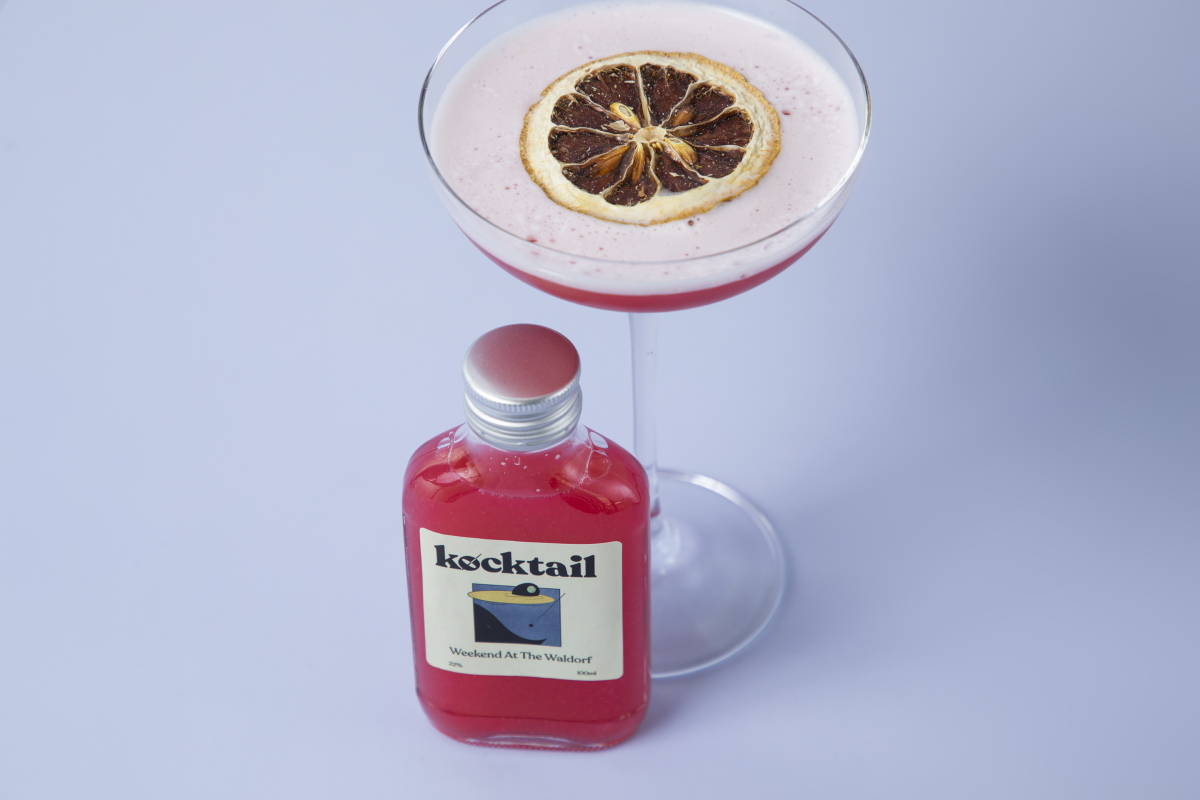 A weekend at New York City's famed Waldorf Astoria hotel may set you back thousands of dollars but fortunately we're here to step in to give you a taste of life at the fine old hotel and residences, with just a quick shake of your cocktail shaker.
This delightful cocktail of white rum, fresh lime juice, Cointreau and strawberry syrup should help recreate the feeling of sitting at the bar in the art deco hotel, surrounded by previous guests, including nearly all of the American Presidents and permanent residents such as Marilyn Monroe and Frank Sinatra.
The poet Langston Hughes once remarked "Wouldn't a duplex high above the street be grand, with a view of the richest city in the world at your nose?" - but we'll gladly settle for such a fine cocktail in our own home!
---
Scandalous Sour
25ml fresh lime juice

10ml passionfruit liqueur

10ml hibiscus syrup
Dry shake then shake with ice and strain into a coupe glass.
Garnish: Hibiscus flowers
Can be found in this month's: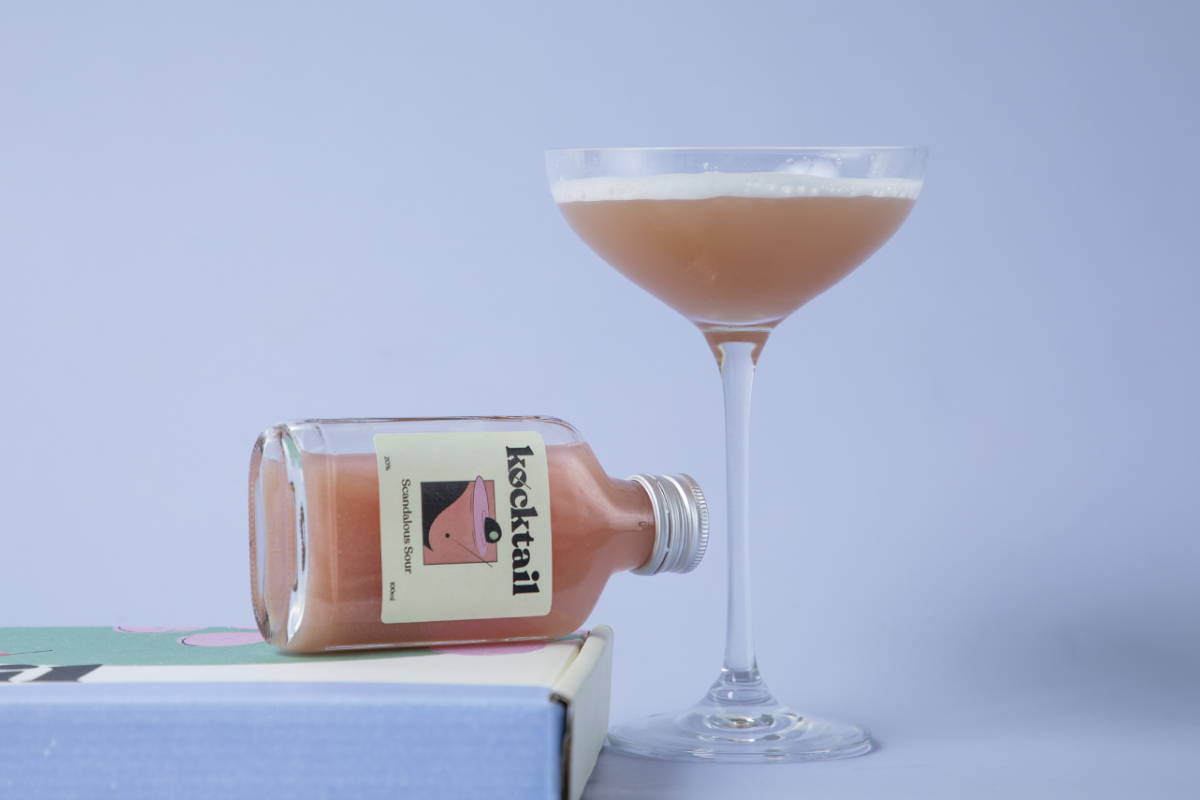 The Scandalous Sour is an original drink from our Kocktail Curator Neil Donachie. Neil is one of the owners of Newcastle's Mother Mercy cocktail bar, which was recently named as one of the UK's top 50 cocktail bars.
Neil also spent quite a few years as the Senior Bartender at the famous Savoy Hotel's Beaufort Bar, where he learnt to create the finest cocktails in the world and to serve clients with finesse and discretion…
Much like a good doctor, a great bartender will never tell what they have seen or heard over the bar. So in honour of all those interesting stories that will remain sealed secrets - we present the Scandalous Sour, a salacious cocktail of Pueblo Viejo Tequila, fresh lime juice and hibiscus and passionfruit syrup.
---
Raspberry and Cucumber Collins
50ml Hepple Gin

20ml fresh lemon juice

10ml raspberry syrup

5ml cucumber syrup
Shake with ice, pour into a high ball glass and top with soda.
Garnish: Lemon wheel
Can be found in this month's: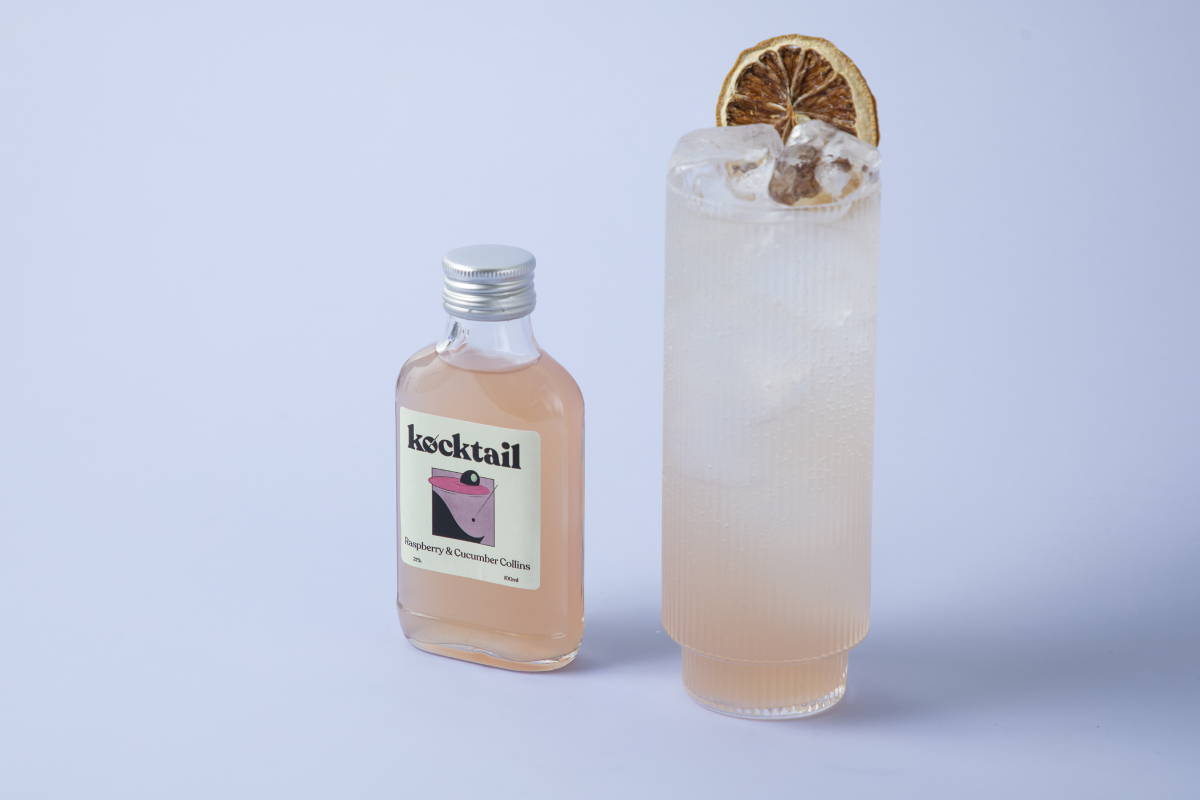 Our Raspberry and Cucumber Collins is a delicious seasonal take on the classic 'Tom Collins' family of cocktails.
There is a suggestion that Collins style drinks may stem from an earlier noted cocktail that appeared at Limmer's Old House in London's Mayfair as far back as the 1860s…
"My name is John Collins, head waiter at Limmer's,
Corner of Conduit Street, Hanover Square,
My chief occupation is filling brimmers
For all the young gentlemen frequenters there."
It seems that the spirit most favoured for John Collin's "brimmers" was the Old Tom style of Gin and the original name of John Collins was swiftly changed to the Tom Collins.
That said, what is in a name when the cocktail is this delicious?
---
Wibble
25ml Hepple Gin

25ml Sloe Gin

25ml pink grapefruit juice

10ml fresh lemon juice

15ml Crème de Mure
Shake with ice and strain into a martini glass.
Garnish: Lavender 
Can be found in this month's: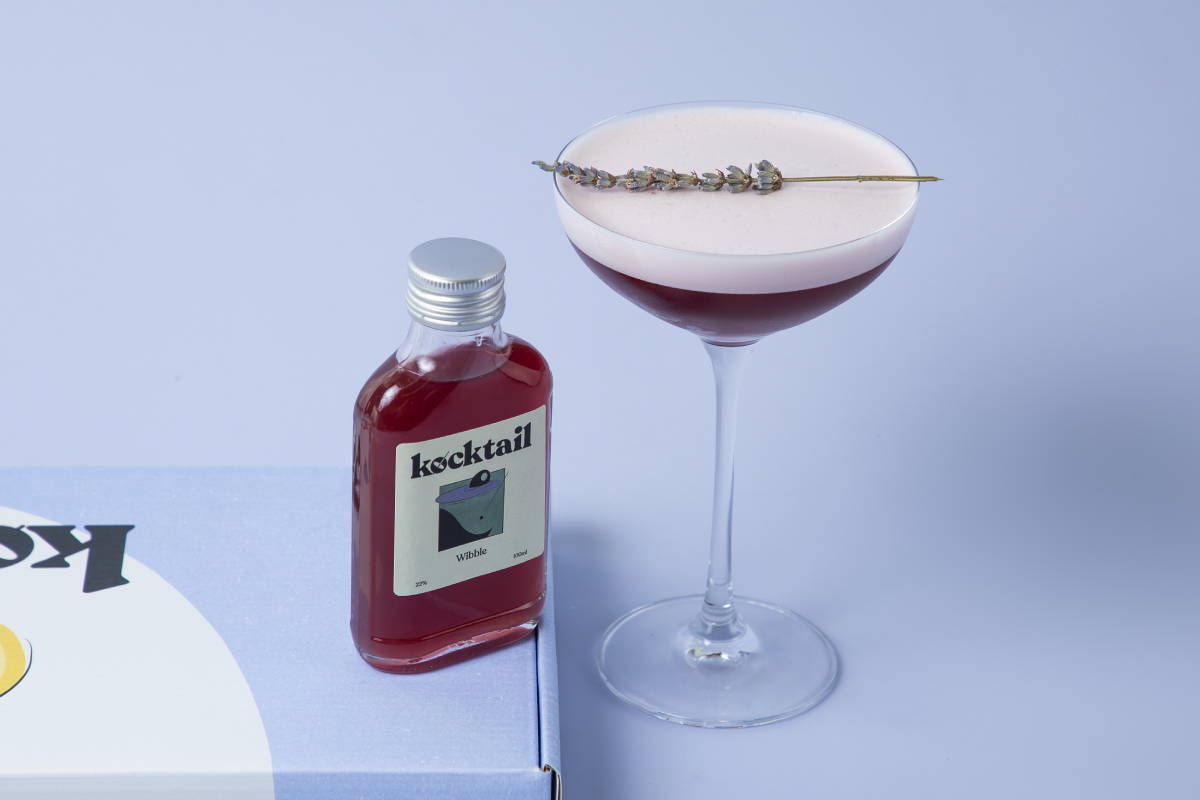 You might not know Dick Bradsell's name but you'll certainly know his drinks. He's the creator of iconic cocktails such as the Espresso Martini and the delicious Bramble but here at Kocktail HQ we're also partial to one of his slightly lesser known, but equally magnificent cocktails, The Wibble.
The Wibble's gin and sloe gin combination is brightened further by the addition of crème de mûre (made from blackberry juice and extracts). It's creator, Bradsell, was known to say that the Wibble "May make you wobble but you won't fall down". Needless to say, it's our kind of drink!
---
Cuban No. 1
50ml Cognac

20ml lemon juice

10ml apricot syrup

10ml apricot liqueur
Shake with ice and strain into a coupe glass.
Garnish: lemon
Can be found in this month's: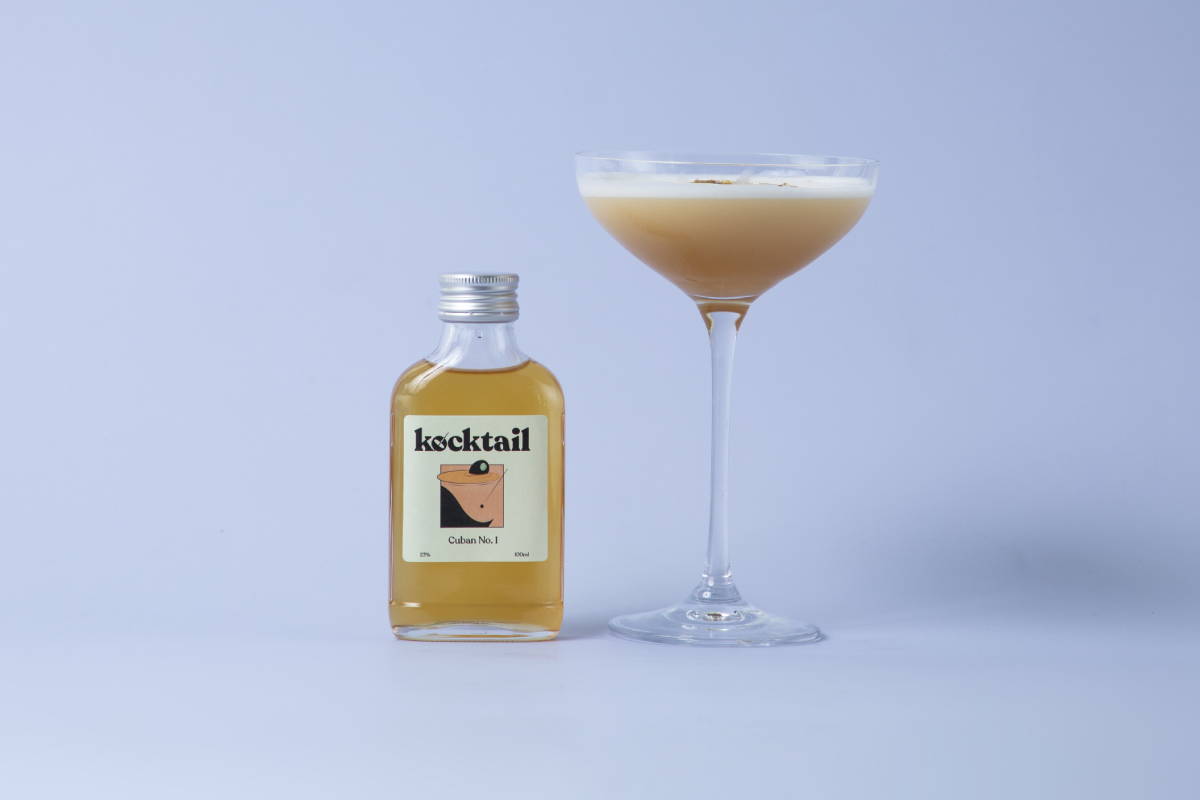 The Cuban No.1 is an interesting cocktail of Seignette Cognac mixed with fresh, sharp lemon juice and a splash of silky apricot liqueur, created by an equally interesting bartender, Mr Harry Craddock.
Craddock was an English bartender who hopped the pond to tend top tier bars in NYC during the 1910s and he claimed to have served the very "last cocktail before prohibition" prior to heading back to the UK to take his mantle as one of the Savoy's most legendary senior bartenders.
Such was Craddock's fame and marketing nouse that he was known to take an advert out in The Times to announce his return from his holidays!
---
Tiramisu Old Fashioned
30ml Seignette Cognac

15ml tiramisu syrup

3 dash chocolate bitters
Simply pour into an ice filled rocks glass
Garnish: Orange Wheel
Can be found in this month's: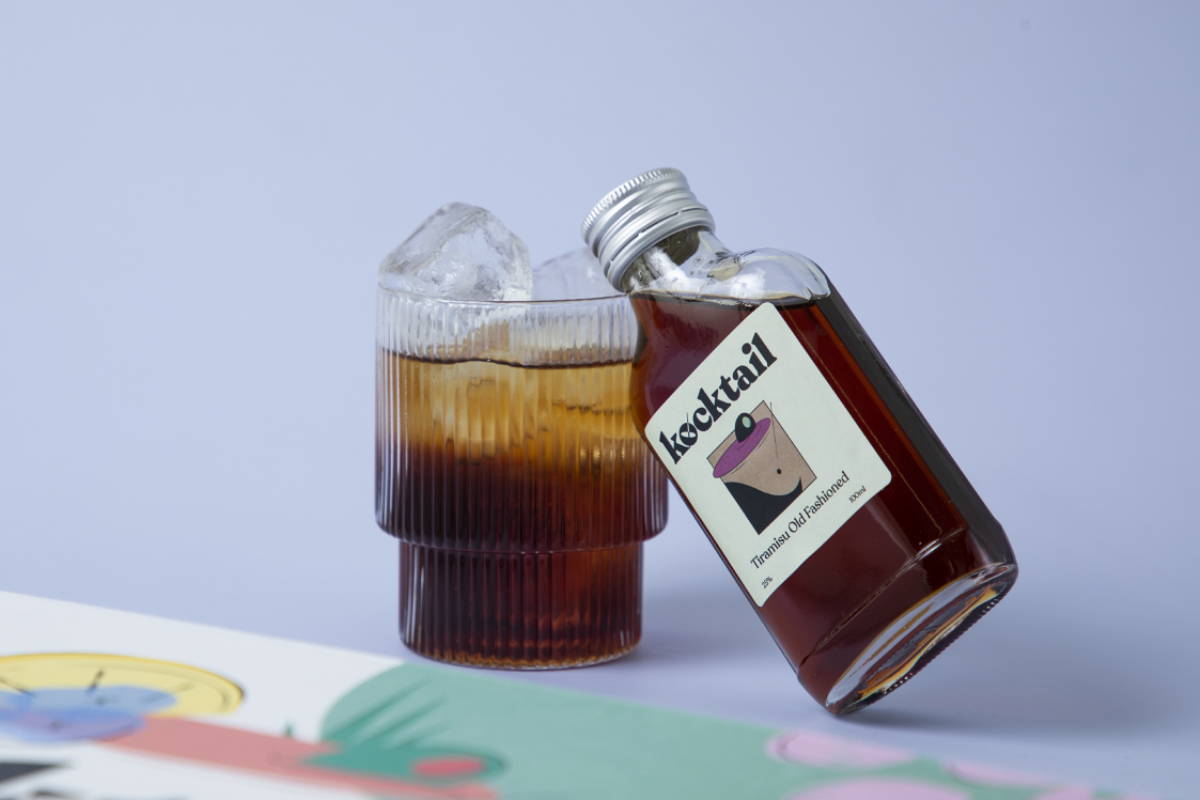 This original cocktail from our co-founder and Kocktail curator Neil Donachie is one we've been long anticipating at Kocktail HQ, as Neil has been labouring over the recipe to create this truly marvellous Tiramisu flavoured take on an Cognac Old Fashioned for quite some time.
Neil's thought was that a examplory version of the Italian dessert Tiramisu is so perfectly balanced that the cocktail version should be equally well considered.
Despite it's deserved ubiquity, the Tiramisu or "pick me up" was most likely only created some time around the 1960s but it has since gone on to be the most reliable and delicious mid-afternoon delights!
---
Monte Carlo
15ml benedictine

2 dashes Angostura Bitters
Simply pour into an ice filled rocks glass.
Garnish: Orange wheel
Can be found in this month's: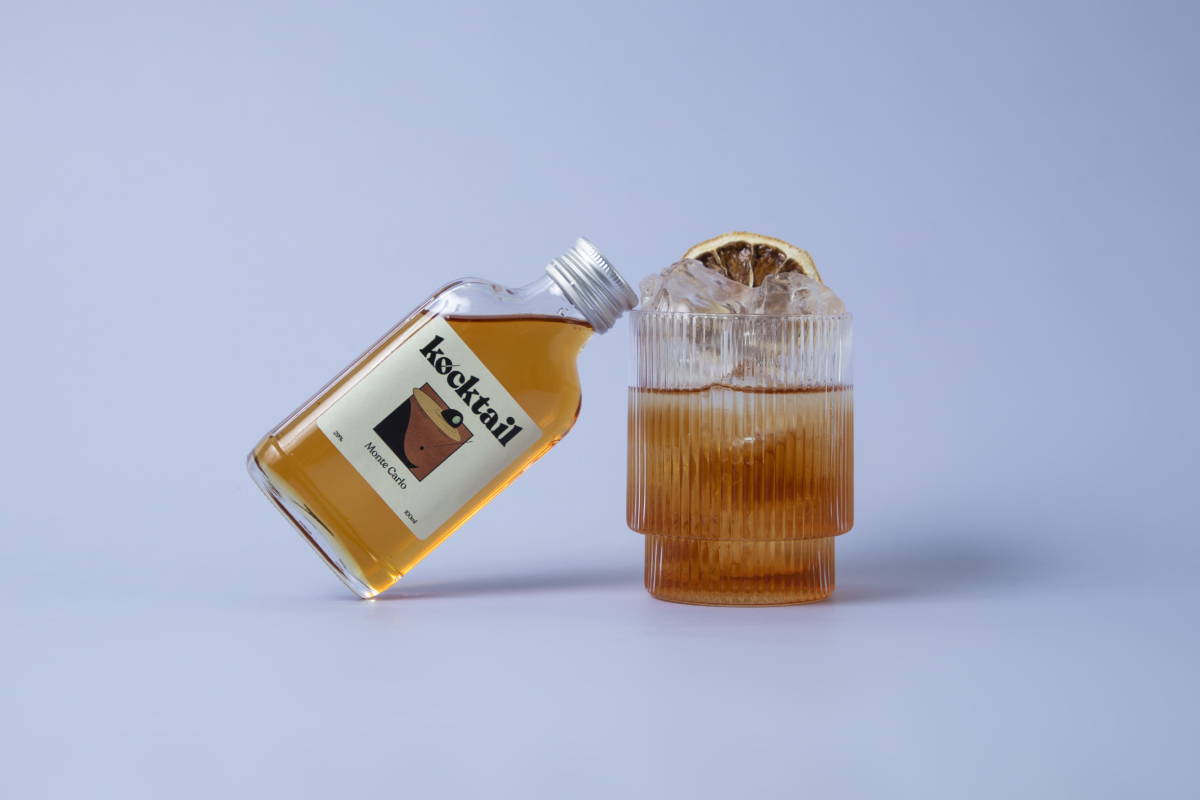 A famous old fashioned variant from David Emburys 1948 iconic book.
The city of Monte Carlo, on the French Riviera is renowned as the home of the "world-famous Place du Casino, the gambling center that has made Monte Carlo an international byword for the extravagant display and reckless dispersal of wealth".
Fortunately for us, it also lends its name to this delightful variant of the Manhattan cocktail.
The Monte Carlo cocktail originally features in the famed cocktail maker and tax lawyer (not a sentence one has to write regularly) David Embury's "The Fine Art of Mixing Drinks" and its use of benedictine instead of vermouth gives this whiskey based cocktail a life of its own!
---
Amaretto Sour
Shake with ice and pour into an ice filled rocks glass.
Garnish: Lemon
Can be found in this month's:
For those of you who remember the glittering decade of the 1970s, the sight of an Amaretto Sour may provoke a slight wince of concern. Fortunately the drinks reinvention has shown what truly magnificent delights this sour can provide.
We believe the best recipe contains the obvious glug of the Italian almond based amaretto liqueur, fresh lemon juice and sugar syrup but the crucial change comes with the addition of a small splash of bourbon whiskey.
The richness of the whiskey (we prefer Buffalo Trace) balances the sweetness of the amaretto, making the cocktail an intoxicating mix of sweet, sour and nutty flavours.
A truly modern and sophisticated take on an old classic…
---