APRIL 2021 - What's In The Box?
Lavender Business
50ml Gin

25ml Lime

15ml Lavender Honey syrup
Shake Kocktail with ice and strain into a martini glass
Garnish with: Lavender
Can be found in this month's: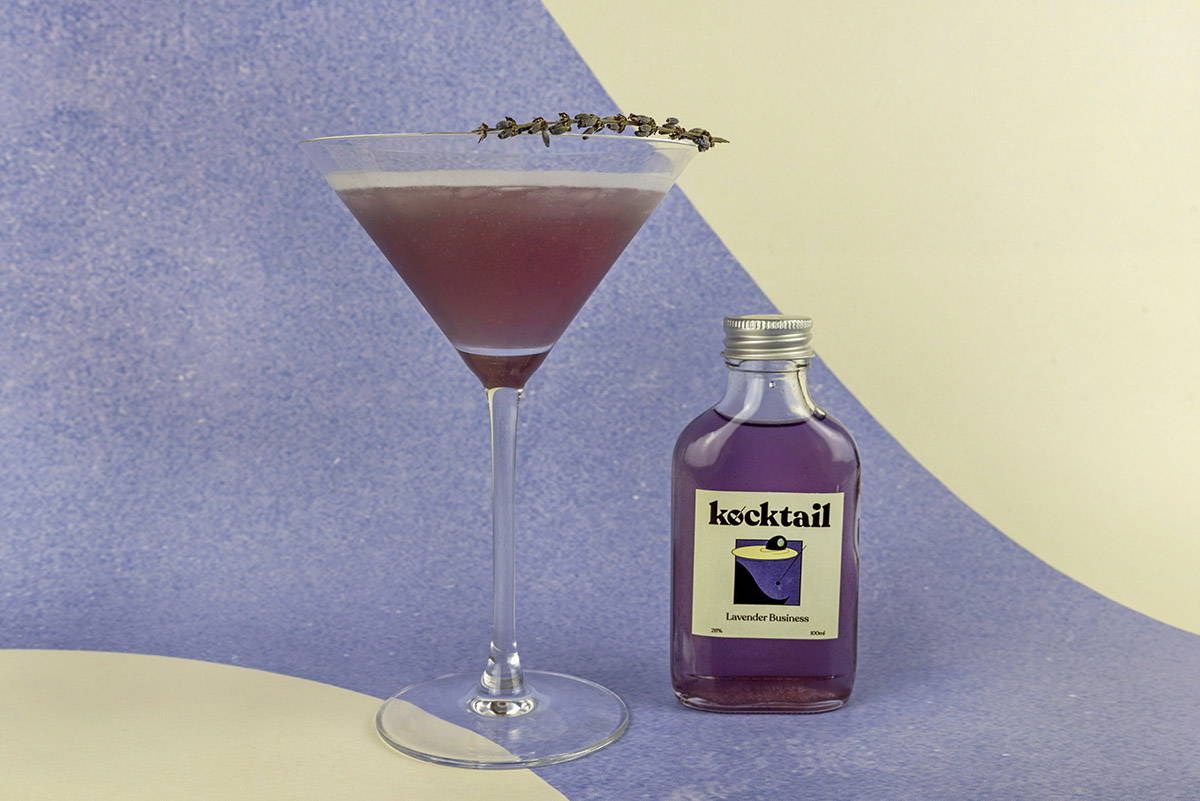 The Lavender Business is our own twist on the late Sasha Petraske's The Business cocktail. Petraske took the classic Bees Knees cocktail and swapped the lemon for lime juice to impart an even livelier flavour into the drink. A simple move that created something truly spectacular.
Petraske was the owner of NYC's now sadly closed Milk & Honey bar and was renowned for changing his phone number and email address at least once a year, along with being one of the leaders in the modern cocktail revolution.
Inspired by the first flushes of Spring and Petraske's original recipe, our Kocktail curator Neil Donachie added the delicate essence of lavender into our house made honey syrup, to add our own twist into the annals of this classic cocktail's story.
---
Infante
50ml Tequila

25ml Lime

15ml Orgeat

3 dash Orange Flower Water
Shake Kocktail with ice and strain into an ice filled rocks glass
Serve with: COCO Salted Caramel Milk Chocolate
Can be found in this month's:
CONTAINS NUTS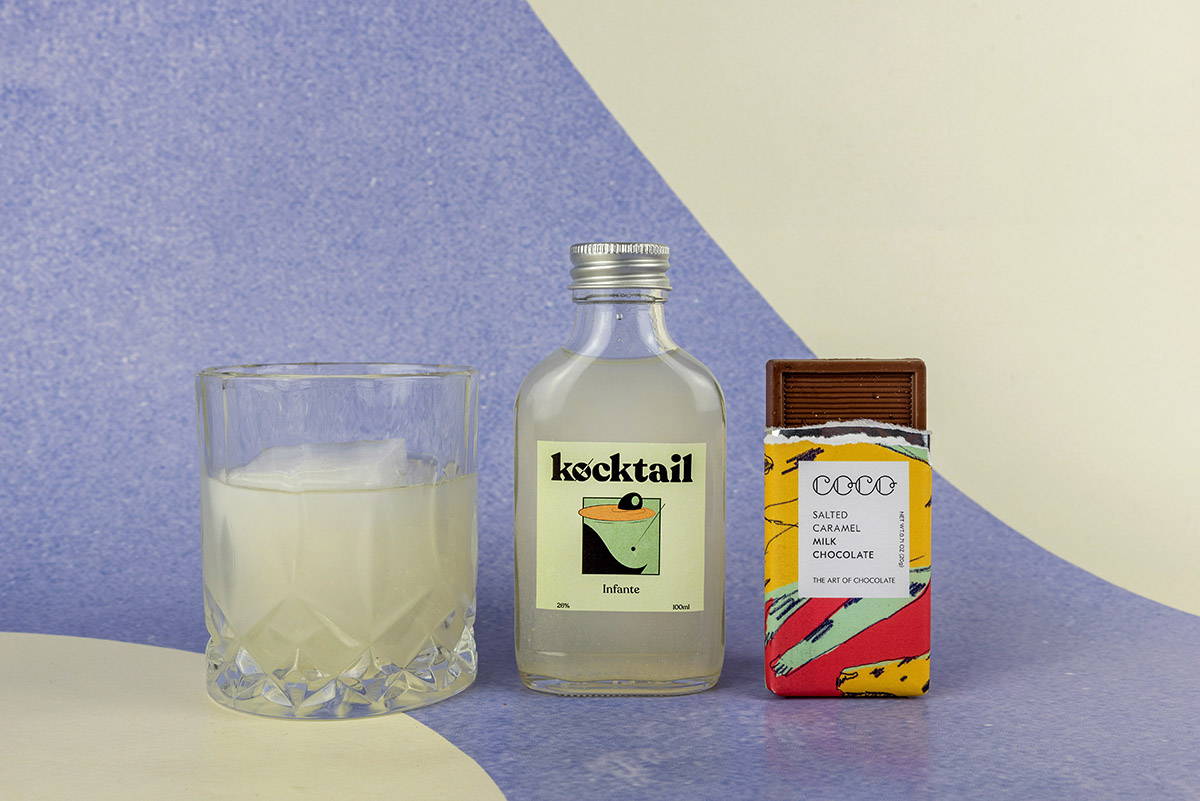 After the 'Army and Navy' cocktail (which featured in our January box) proved to be such a cult favourite with our Kocktail club members, we thought it time that we introduce you to a modern classic that riffs on the Army and Navy's base and takes it down an even more interesting avenue by tagging tequila in, in place of the traditional gin base.
The Infante was created by the straight-talking Giuseppe Gonzalez, during his tenure at NYC's Dutch Kills bar. Gonzalez, renowned for his no nonsense approach to the business, was asked whether he considered himself a bartender or a mixologist. His response: "Bartender. There is dignity in that word. My father was a bartender. If I had called him a mixologist, he would have looked at me like I was stupid".
---
Earl Grey Spritz
40ml NovelTea Earl Grey Liqueur

10ml cucumber syrup

25ml rose vermouth

2 dashes of grapefruit bitters

15ml citron vodka
Shake Kocktail with ice and strain into an ice filled highball glass and then top with soda.
Garnish: Citrus
Can be found in this month's: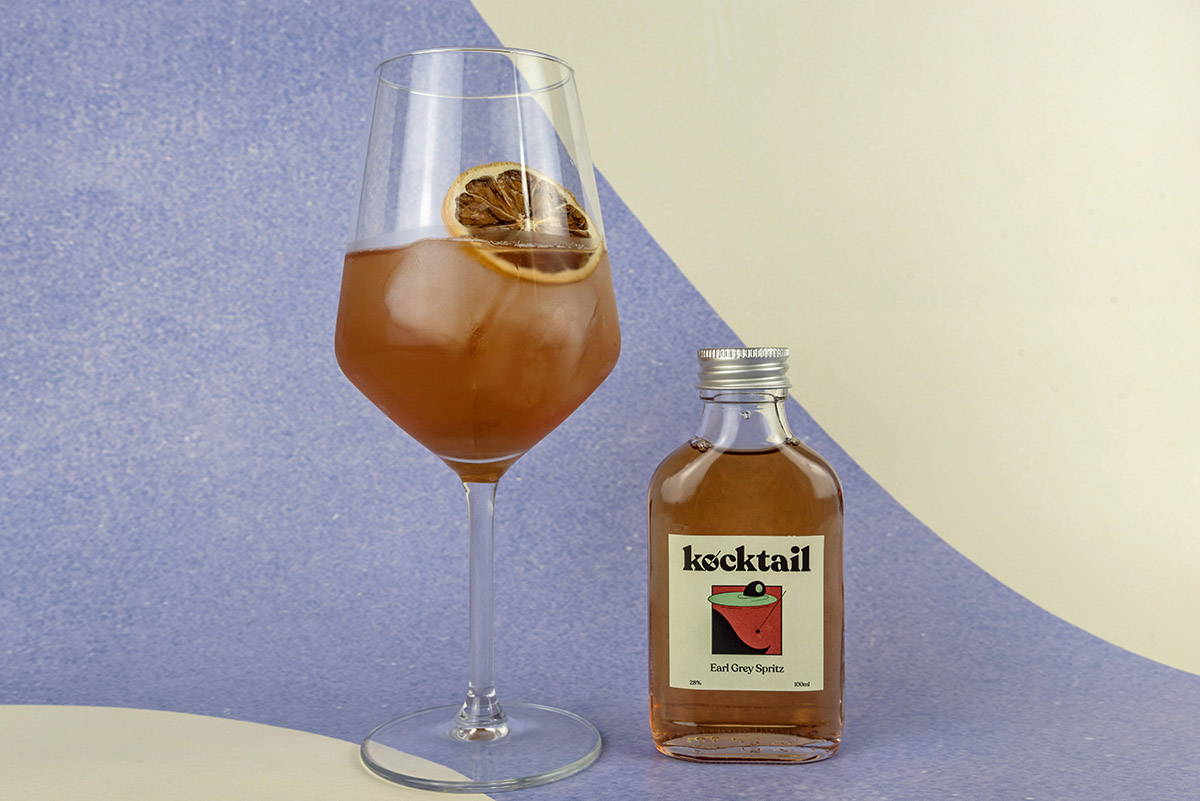 The Earl Grey Spritz is an original drink from Kocktail HQ featuring Noveltea's great taste award winning alcoholic tea 'The Tale of Earl Grey', paired with cucumber syrup, vermouth and citron vodka to create a delicately balanced and refined spritz.
Earl Grey, a former Prime Minister, pushed through a few progressive moves for his time, most notably the Great Reform Act which eventually lead to the abolishment of slavery under British law.  
It's hard to know exactly how the tea, a mix of keemum black tea with Sicilian bergamot oil, came to be named after the Earl but one story suggests the recipe was presented as a gift after one of the Earl's men saved the son of a Chinese official from drowning, another suggests the tea was presented to Grey after he ended the monopoly held by the East India Company on trade between Britain and China.
Wherever the truth may be hiding, we're happy to be able to use the tea's aromatic flavour in this beautiful long drink.
---
Coconut Orchid
50ml Coconut Rum

25ml lime

10ml raspberry syrup

15ml grapefruit aperitif

25ml cranberry juice
Shake Kocktail with ice and strain into a martini glass.
Garnish: Rose Buds
Can be found in this month's: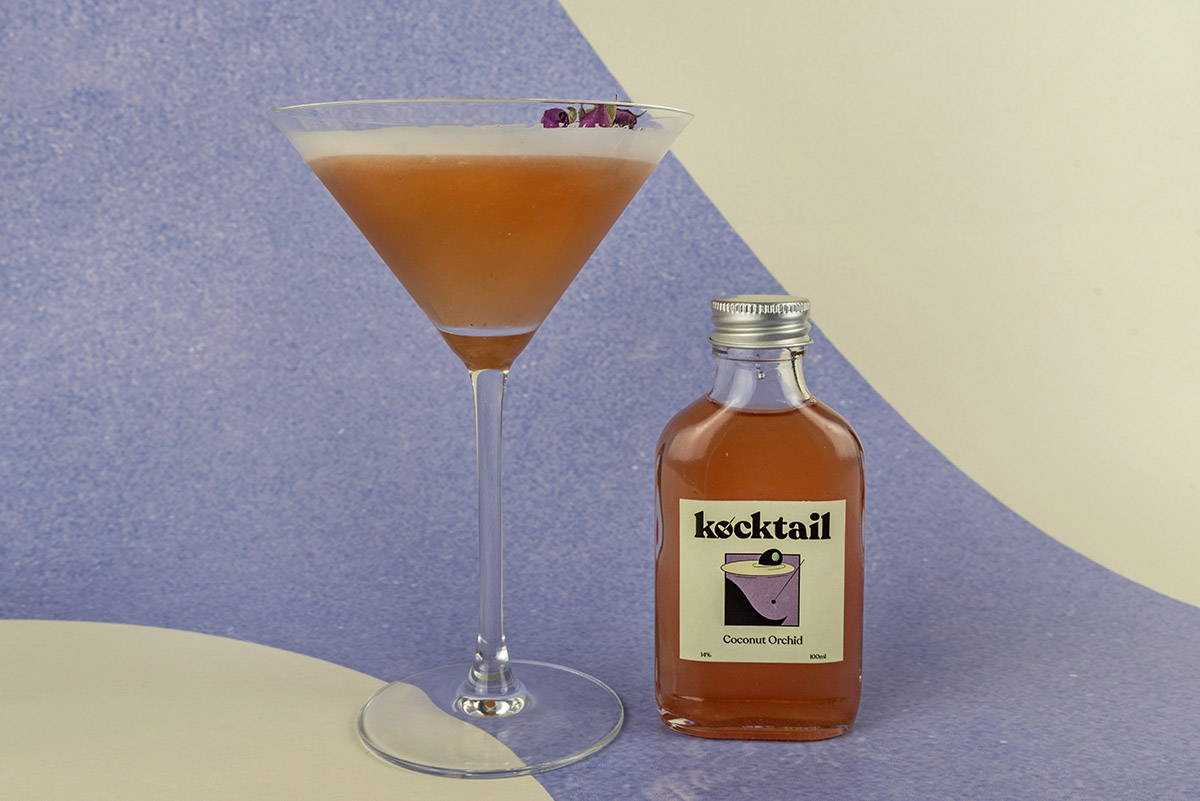 As Harry Nilsson said on his critically acclaimed 1970s classic album 'Nilsson Schmilsson' - "Put the lime in the coconut and drink 'em both together".
With a summer full of promise just over the horizon our Kocktail Curator Neil Donachie was clearly listening with intent when he created the Coconut Orchid which features delicious coconut rum and fresh tangy lime juice along with a coconut shy's worth of tropical flavours.
"Put them lime in the coconut and then you feel better" - Wise words indeed…
---
Mai Tai
50ml aged rum

fresh lime juice

cointreau

orgeat
Shake and strain into an ice filled rocks glass.
Garnish: Citrus
Can be found in this month's:
CONTAINS NUTS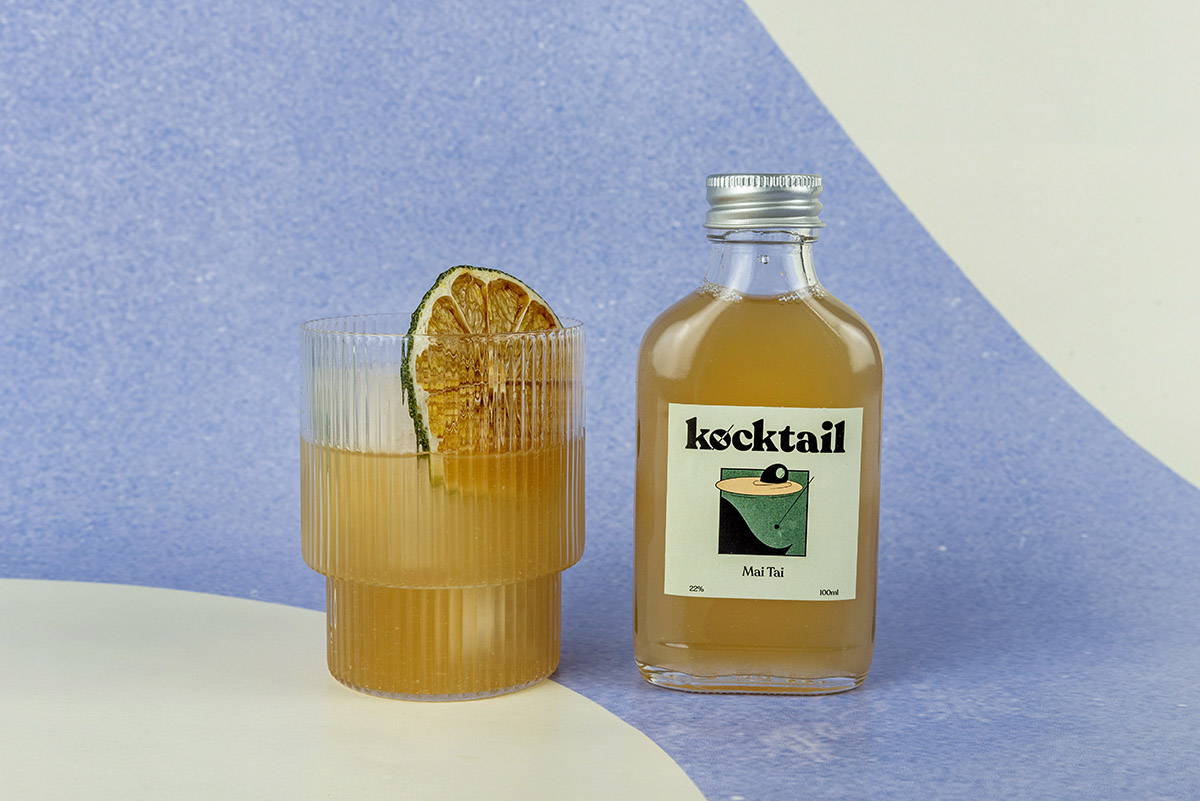 Here we present the classic take on the Mai Tai, an iconic Tiki drink with serious pedigree. As the year's have progressed the drink has often been diluted with orange or pineapple juice but we believe the true essence of the drink lies in the purist's version which lets the aged rum speak for itself.
The drink's name is said to have been coined after its inventor Victor J. Bergeron (or Trader Vic) served the drink to some friends visiting from Tahiti. They loved the drink so much they said "Maita'i roa a'e," which roughly translates to "Out of this world! The best!". Vic shortened their praise and a classic was born.
This iconic tiki drink was rumoured to be so popular back in the 1940s and 50s that it was responsible for a a brief rum shortage. So, we'd recommend drinking up before it's all gone…
---
Beekeeper
60ml Buffalo Trace Bourbon

15ml honey syrup

3 dash absinthe

angostura bitters
Pour into a rocks glass, no ice.
Garnish: Lemon
Can be found in this month's:
The Beekeeper is essentially a subtle Whiskey Sour created with a few dashes of the anise and fennel tinged absinthe and honey as the sweetening agent, but the honey provides so much more than just a gentle saccharine edge.
The addition of honey into this creation adds a light but ever present floral complexity and a body and texture otherwise unachievable with simple sugar syrup alone.
If you intend to re-make any of our cocktails with honey, we recommend adding a third of honey into 2 thirds of simmering water in a saucepan. Stir regularly, allow to cool and then store in air-tight container in the fridge for use within a month.
---
Chocolate Negroni
25ml gin

25ml Campari

25ml punt e mes

15ml cacao liqueur

2 dash chocolate bitters
Pour into a rocks glass over ice.
Serve with: COCO Colombian Dark Chocolate
Can be found in this month's: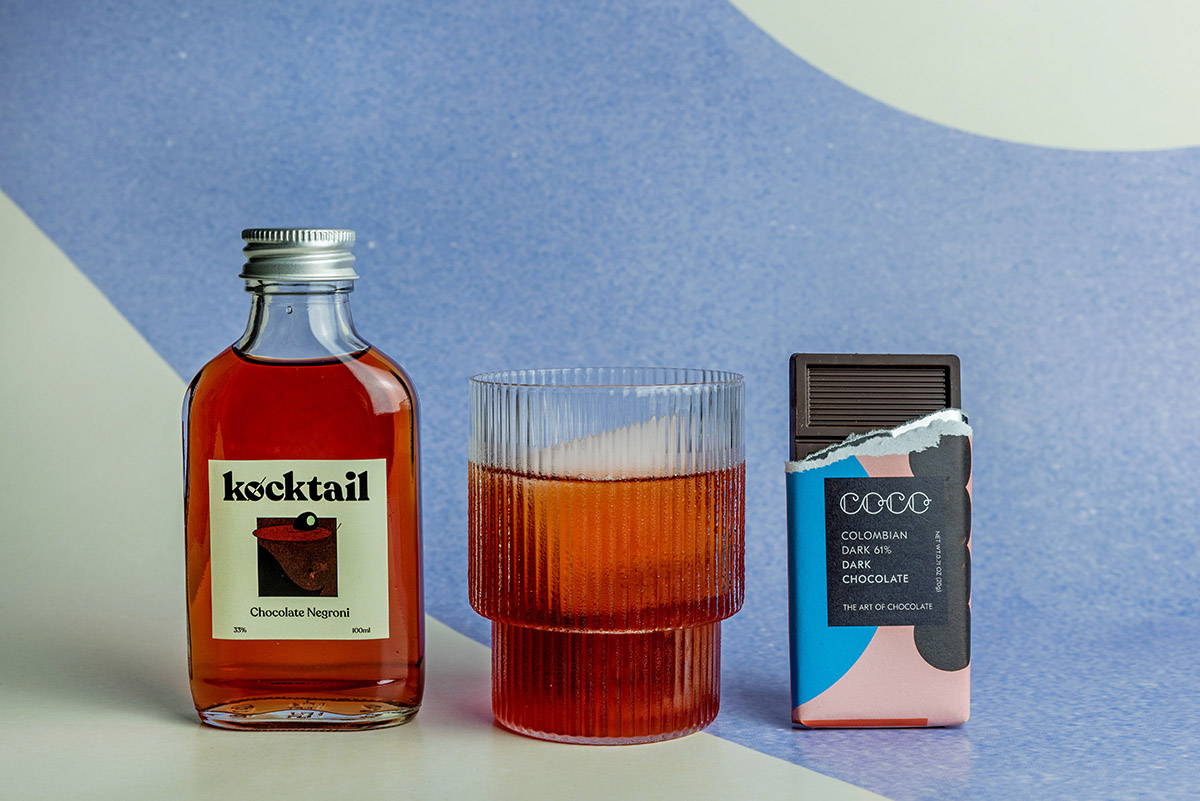 As Easter falls in the Month of April, we couldn't miss the opportunity to send you a chocolate based cocktail. So, may we introduce you to one of New York City's worst kept secrets - the Chocolate Negroni, which was invented by Naren Young at Cafe Dante in the West Village.
Young's Chocolate Negroni is subtle affair, with the chocolate bitters and creme de cacao adding the drink's confectionery twist and the bittersweetness of the wonderful Italian vermouth Punt E Mes helping to lift the Campari's orange notes to an elevated position.
We've also teamed up with Edinburgh's world-class COCO to include an extra special treat to enjoy with your Negroni. Your bittersweet, single origin, Colombian dark chocolate mini bar contains 100% natural ingredients and no palm oil. With it's delectably creamy notes and creative details, we think it's the perfect match to pair with this bold and stylish drink.
---
PB&J Old Fashioned
45ml buffalo trace

15ml peanut butter whiskey

15ml crème de mure

3 dash orange bitters
Pour into a rocks glass.
Garnish: Orange
Can be found in this month's:
CONTAINS NUTS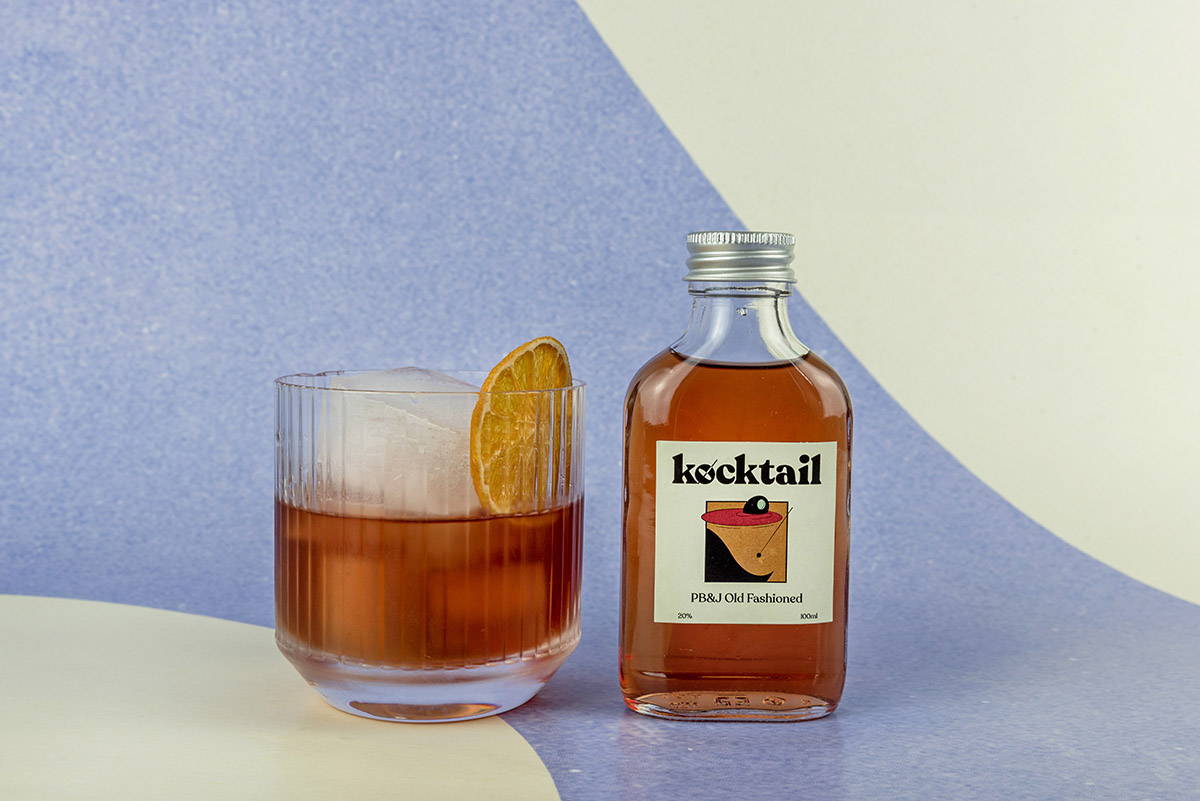 Our PB&J Old Fashioned celebrates an unlikely icon of suburban American home cooking, the unassuming Peanut Butter and Jelly sandwich.
Perhaps somewhat surprisingly the richness of the peanut butter and the slightly acidic sweetness of the jelly (or jam to any of you anglophiles) provides an intriguing and really rather well weighted bump of flavour into this fun take on the old standard.
Here, we use Sheep Dog Peanut Butter Whiskey, backed up by Buffalo Trace Bourbon, alongside a splash of crème de mure and just a few dashes of Regan's Orange Bitters - a favourite flavour enhancer of ours, which is based upon a 1930s recipe from "The Gentleman's Companion".